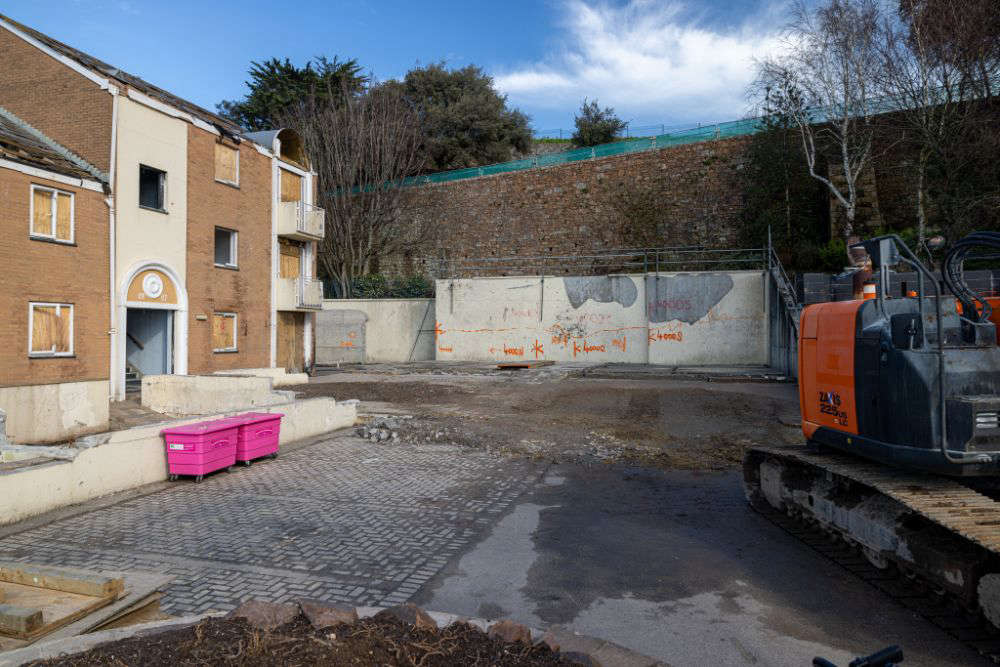 Three of the most severely damaged blocks of flats on Pier Road will be demolished.
The Environment Minister, Deputy Jonathan Renouf, has signed a Special Development Order for flats 22-26 and 33-36 at Haut Du Mont.
Blocks G, I and J, which are the closest to the site of the explosion, will be removed following the recommendations from the Recovery Coordination Group and Andium.
Work is already underway to remove roof tiles, which pose a risk due to anticipated bad weather conditions.
Deputy Jonathan Renouf says he signed the order due to the exceptional circumstances surrounding the incident at Haut du Mont, loss of life and extensive damage to the property.
"Demolition may not necessarily commence immediately, but following guidance issued to the developer and once everything is in order to commence the works."
The families of the ten islanders lost on 10 December 2022, and the displaced families are in full support and knowledge of the decision.
For many, the site is a painful reminder of the tragic incident near Christmas last year.
The Political Oversight Group has suggested the redevelopment of the site includes a memorial to remember the victims:
Ken Ralph and Jane Ralph, aged 72 & 71
Billy Marsden, aged 63 years
Derek Ellis and Sylvia Ellis, aged 61 & 73 years
Raymond (Raymie) Brown, aged 71 years
Romeu De Almeida and Louise De Almeida, aged 67 & 64 years
Peter Bowler, aged 72 years
and Kathleen (Kathy) McGuiness, aged 73.
The Deputy Chief Minister and Chair of the Political Oversight Group for the Major Incidents, Deputy Kirsten Morel, says this order means the government can now prepare to start removing the three blocks the most severely damaged in the explosion.
"The buildings have severely degraded due to water penetration, and we had already begun to strip tiles on the roof due to safety considerations.
"The decision has been taken with the thoughts of those most closely affected by the terrible events in mind.
"We will continue to support bereaved families and displaced residents through States of Jersey Police family liaison officers and the Support Hub."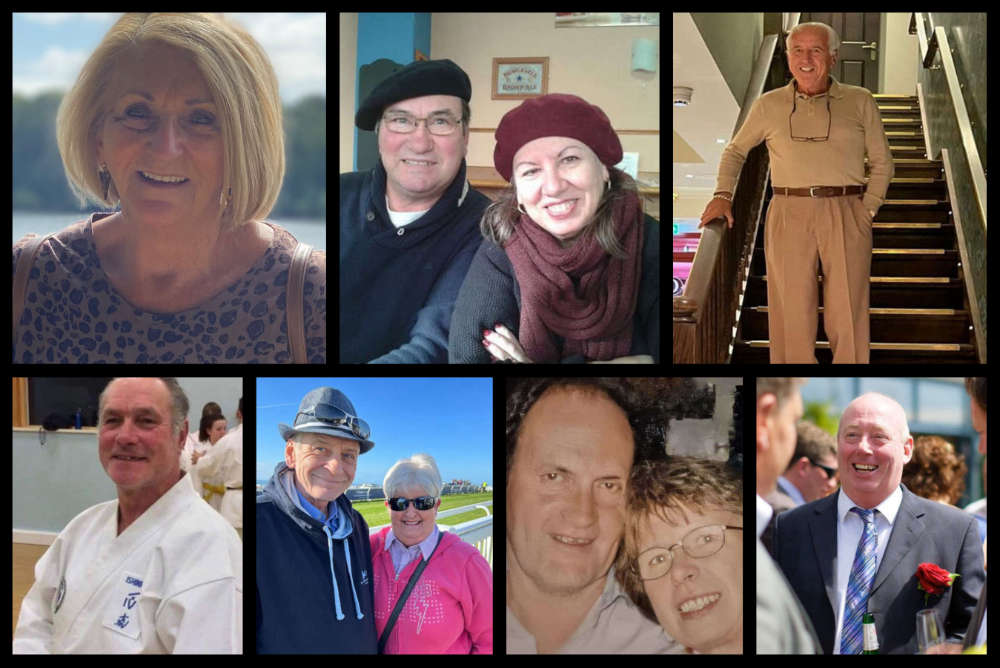 The demolition follows the arrest of three men on suspicion of gross negligence manslaughter following December's fatal blast between 16 and 17 August.
Officers undertaking the investigation, dubbed Operation Spire, have taken 708 statements, obtained 1,276 exhibits and pursued 1,307 lines of enquiry.
Police told Channel 103 in June that the force has been working on the hypothesis that the cause of the explosion was gas since the start of the investigation.
Senior Investigating Officer Alison Fossey said the results of samples from the network, being tested at a UK lab, would go a long way to establish the cause of the explosion.
"As a police officer, my role is to keep an open mind, so hence why we have generated so many different lines of enquiry in this investigation to make sure we are looking at all of the evidence."