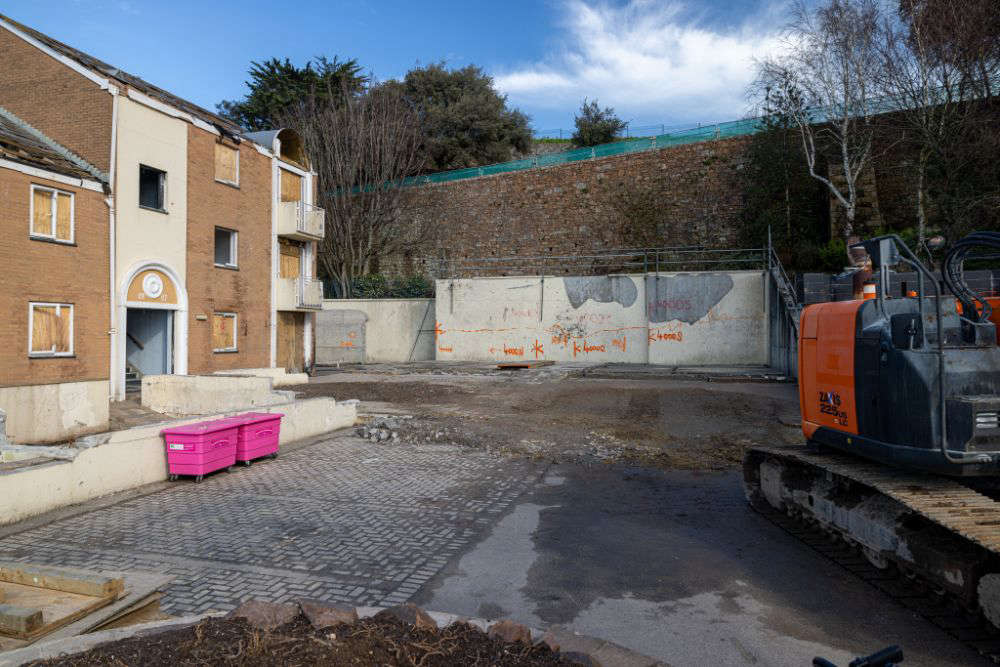 The scene of December's fatal explosion has been given back to the government as the police have finished collecting evidence.
Haut du Mont will still be owned by Andium Homes and is being overseen by the government on its behalf.
The part of Pier Road remains gated to maintain security.
Deputy Chief Minister Deputy Kirsten Morel says, while good progress continues at the site, the area will remain cordoned off to maintain public safety.
"It is still too soon to be making firm plans for the future of the area, which will take time and will be very sensitive to those most affected.
Further decisions about the next steps will be considered alongside bereaved families, displaced residents, and the surrounding communities."
Ten people were killed by the blast in the early hours of Saturday 10 December.
Disaster victim and personal effects recovery experts from GoCrisis are expected to complete their work at the scene next month.
Of the 29 households displaced weeks before Christmas, 24 have been moved into new permanent homes and five are still currently in temporary accommodation.
From Thursday (23 March) the top level of Pier Road Car Park, which was closed for the privacy of the investigation, will reopen.