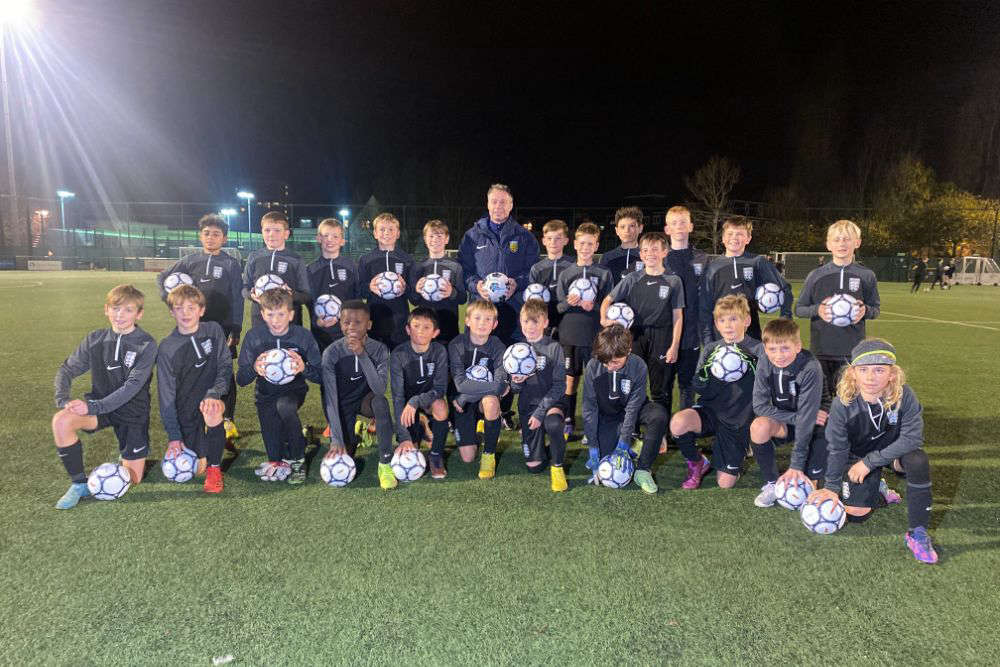 England Football star Graeme Le Saux has been coaching the next generation of players at Springfield Stadium.
The former Premier League footballer has returned to his home island and given a coaching session to the Jersey under 12s football team.
At the start of the session Graeme took questions from the boys, including how he got into professional football, the best goal he'd ever scored, and even if he knew their family members!
" They were intelligent questions that they asked. The questions and the enthusiasm from them is great from such young players.
That's testament to the environment that they're in with the coaches, what the JFA are doing with their governance and what their parents are telling them."
The youngsters then took to the pitch at Springfield Stadium with coach Daniel Seviour as Le Saux stood on the sidelines to observe the training session before he began giving his feedback.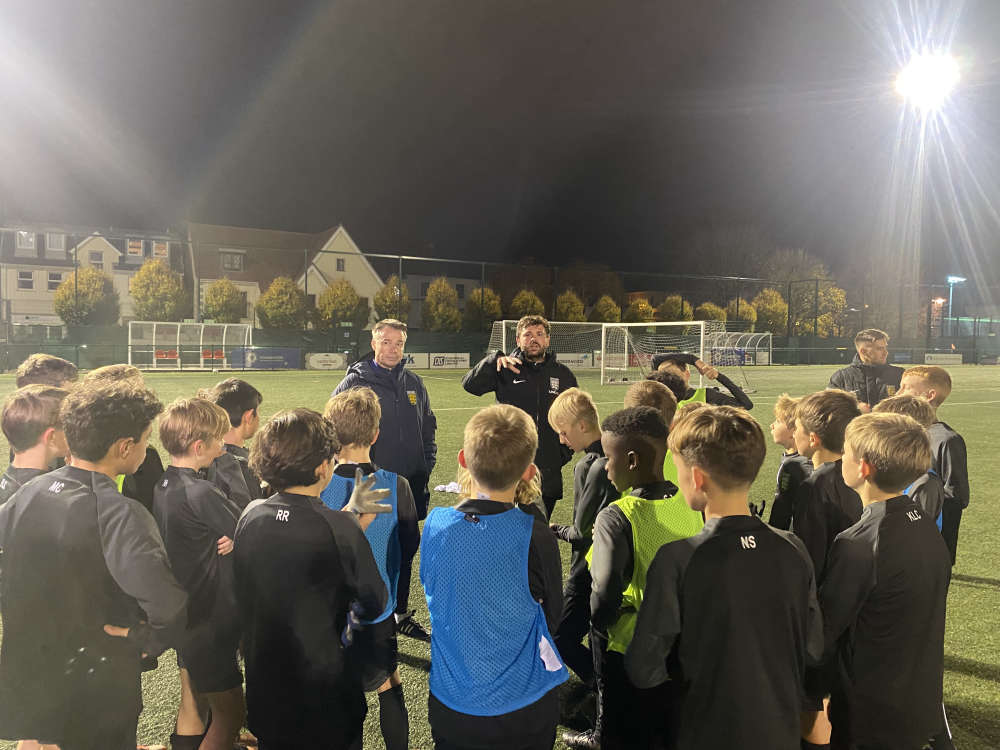 "It's always good to be home and it's great to see the passion. That goes out to the coaches and the players themselves."
Graeme praised the talent of Channel Islands players who have risen to profession level including Guernsey's Maya Le Tissier who made her England debut against Norway in November.
"I think the women's game is at a different stage to men's game, but it's come a huge way in such a short period of time.
The support that's in place for the women game now is so much better but you have to develop it at the right pace.
We've seen fantastic enthusiasm around the women's game off the back of the Euros."
Le Saux says that opportunities for women have come a long way.
"It's now down to the current players to make sure that there is better opportunities for future generations and I think that the women's game can continue to grow and improve and even more competitive."
Speaking about the ongoing World Cup in Qatar, Graeme says it's right that football has 'uncomfortable conversations.'
"There is politics in football, with going around the world, government decisions and there's a lot of political decisions in the bidding process.
And with Qatar, I think everyone feels uncomfortable with how football has had too look at itself and it's standards verses what is happening in another country.
We all have our own ways and views, but I think it is about FIFA and what it they expect from countries that host the World Cup."
At the end of the session, the boys had a group photo with Graeme and a signed football.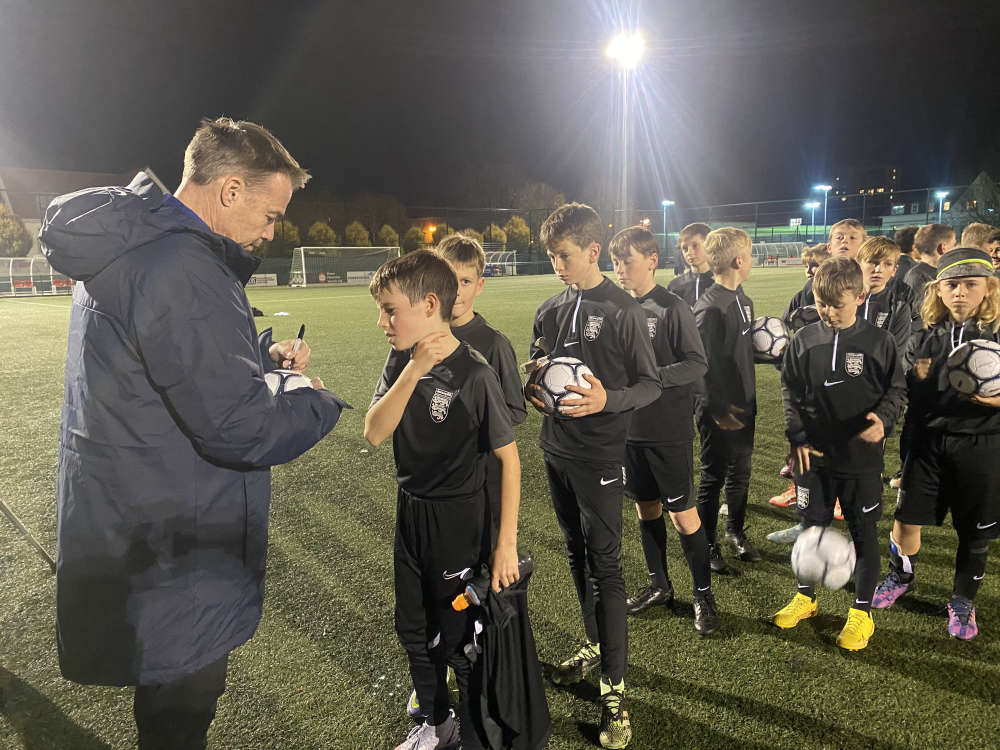 Earlier in his visit, Le Saux handed out lifetime achievement award to Jersey Football Association's Honorary Life President Charlie Tostevin.
He also presented the Jersey FA with their FA Code of Governance Award.
On Tuesday night he attended an event at the Royal Yacht Hotel for clients of Melville Douglas as England took on Wales in the World Cup.
Le Saux's career:
Graeme Le Saux played for St Paul's in Jersey before joining Chelsea FC in 1987.
He played for Blackburn Rovers and Southampton either side of a second stint at Stamford Bridge.
Le Saux made 403 club appearances and was twice named in the Professional Footballers' Association Team of the Year, in 1995 with Blackburn – the year he won the Premier League title – and in 1998 with Chelsea.
He earned 36 England caps between 1994 and 2000 and played in all for of England's World Cup games at France '98. He scored a goal against Brazil.
After retiring from the game he went into television punditry.
He was part of the interview process team which culminated in the appointment of Gareth Southgate as England manager.