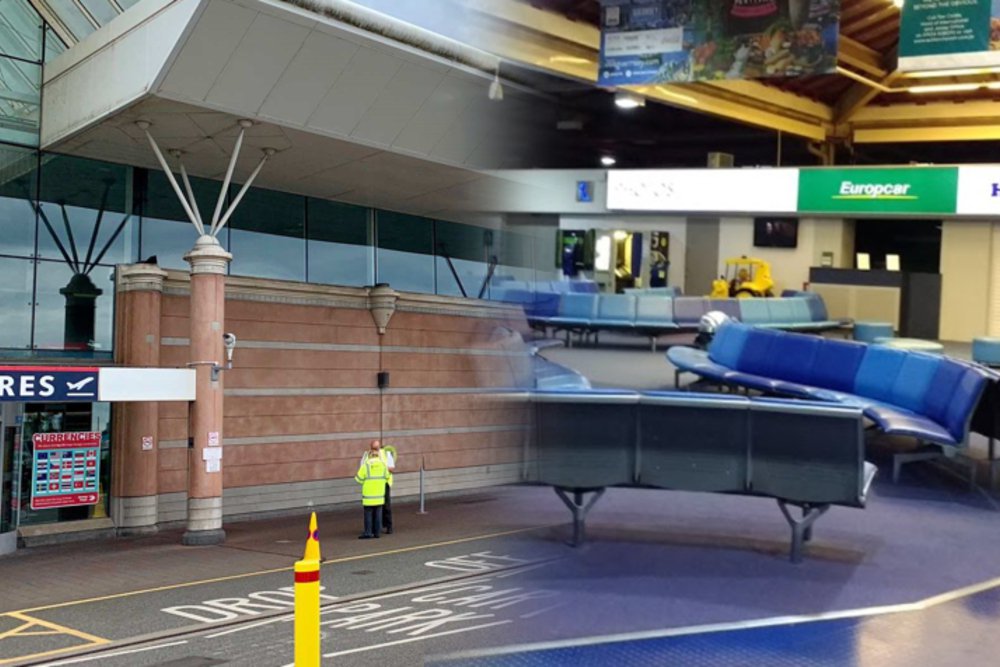 Passenger travel will resume a week today, if the States Assembly agrees.
Flights and sailings will be permitted for travellers in and out of Jersey from Friday 3rd July without any restrictions or the need for special permission on medical, essential worker or other grounds.
Arriving passengers will either have to take a PCR test or self-quarantine for 14 days (or for whatever the current medical advice is)
In a trial at the airport, 93% of incoming passengers on lifeline flights have opted for the test. None have been positive.
Speaking at a media briefing this morning, Economic Development Minister Senator Farnham says passenger travel will resume in a phased way:
"I have reassured islanders, on a number of occasions, that we could only reopen our travel links when it was safe to do so, and I have no doubt that the measures we are putting in place will achieve this.
The number of flights and sailings will begin modestly and increase gradually – primarily operated by Blue Islands, British Airways and EasyJet and, of course, Condor.
And – most importantly – every traveller entering Jersey must either participate in the border testing programme, or they must self-isolate for the timeframe specified by the latest medical advice."
The government has secured accommodation for any arriving passenger that tests positive, and is working on results being returned within 12 hours.
The airport and harbour have been closed to all but essential flights and freight for three months to prevent the spread of coronavirus.
Speaking at yesterday's media briefing Senator Farnham said the policy has taken a lot of planning - and things have gone right to the wire.
"We have been working over the past two days to finish and agree the finer details of the policy."
Health Minister, Deputy Richard Renouf, said he supports re-opening the island's ports - 'at the right time':
"We do need to open the borders at some stage, because it is important for Jersey's prosperity."
Ministers this morning outlined a 'four-part control mechanism':
Clear, detailed guidance - setting out best practice for airlines, ferry operators and hotels to keep travellers safe, including the provision of our detailed public health guidance and information for all passengers on arrival.
Planning and monitoring - We will work closely with Transport providers, ensuring all commercial operators share details of planned services with the Ports of Jersey and Government in advance so that the testing programme can be effectively planned in advance.
Managing borders - All arriving passengers will either take part in our border testing programme or undergo a quarantine period. We are already working to ensure that we can provide confirmed results to all arrivals within 12 hours. I can confirm by the time the new policy starts we will have a contract and accommodation available, funded by the Government, for those who test positive and are required to go into quarantine. We expect the numbers to be low and on an ad hoc basis, however we will have the places secured and ready.
Close, continued tracking - All travellers will be asked to provide contact information ahead of travel. And we will employ forensic contact tracing for people who have positive results, testing all direct contacts. Our track and trace team has been expanded to 55 staff, with capacity to grow further.
"The pandemic is not yet over but we are now far better prepared than we were in early March to deal with and continue to suppress the virus.
Ultimately, we stand ready to react quickly if the situation changes and will reintroduce restrictions if we have to, in order to keep islanders safe"
Senator Farnham added the Safer Travel proposal is doing what is best for our island's connectivity, maintaining Jersey's position as a well-connected global jurisdiction and tourist destination and allowing islanders to be able to go on holiday, take part in career and educational opportunities, and visit their friends and family once again.
It will be put to the States Assembly for approval. A vote will be taken on Tuesday. Deputy Jeremy Macon has withdrawn his own proposal on lifting travel restrictions.
Jersey currently has six known active cases of Covid-19, and that is expected to reduce to 2 by tomorrow.