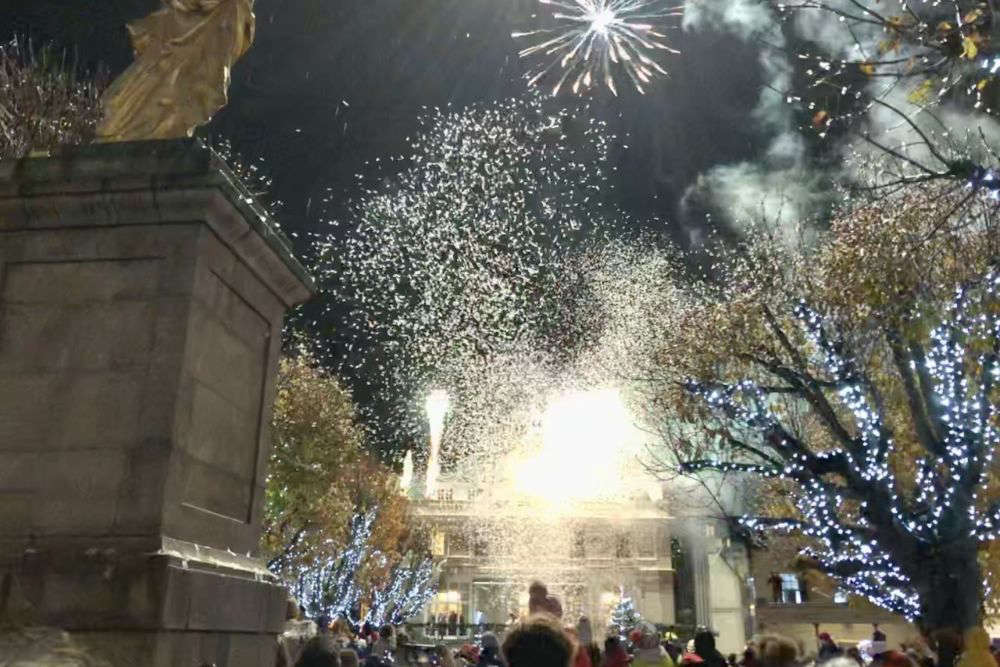 Santa Claus is coming to town to switch on the St Helier Christmas lights and get the late night shopping season started.
Father Christmas is returning to St Helier for the parade that signals the start of Jersey's Fete de Noue.
It could not go ahead last year because of the coronavirus pandemic.
Hundreds of people are expected in town for the spectacle. Organisers are asking those attending to take a Lateral Flow test beforehand.
It starts at 6.30pm from the Millennium Town Park, passing West's Centre, King Street, Sand Street, the Royal Square and concluding in Weighbridge Place with a fireworks display.
"It has been two years since Father Christmas has been in town. Christmas is integral for retail, hospitality and I cannot wait to see Christmas cheer like we haven't seen for two whole years.
You can expect a lot of fun, a lot of music, a few fireworks and plenty of surprises as well." - Connor Burgher, Town Centre Manager.
Town Constable Simon Crowcroft is encouraging islanders to support local businesses and their high street.
"While it's often possible to buy a particular item online more cheaply than in a shop, there's nothing to match the pleasure of browsing among the dozens of retail outlets in search of unusual gift ideas, and stopping to chat to friends in the busy street or taking them for a coffee or a snack; this isn't something that can be replicated in front of a computer screen."
Jersey's Chamber of Commerce has joined with government for a campaign to 'Keep Jersey in Business' - by mask-wearing, regular Lateral Flow testing, getting vaccinated and staying home if you have any Covid symptoms.
Today (18 November) also marks the start of late night shopping, with many stores staying open until 9pm on Thursdays through to 23 December.
Sunday shopping also returns to the St Helier town centre from 21 November.