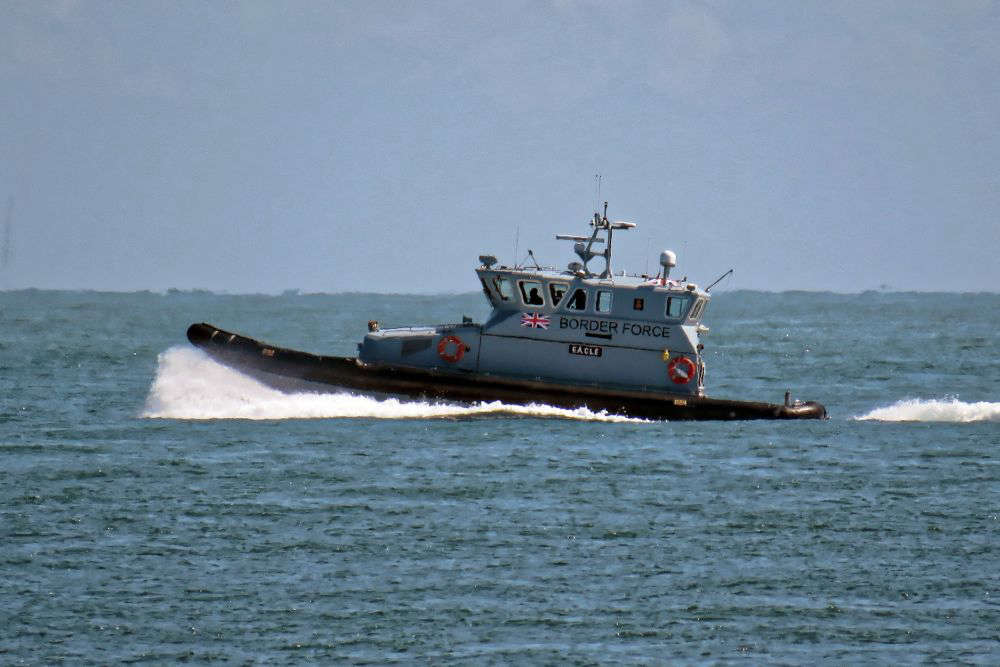 A migrant boat that had 10 children onboard has been stopped near the Minquiers.
The 27 people on board have been repatriated to St Malo and are being processed.
The six-metre vessel was heading north from the Brittany coast and broken down.
A French navy ship and patrol boat rescued them around an hour and a half later.
Jersey Coastguard was made aware of the situation by their French counterparts.
"Subsequent to the report being received by Jersey Coastguard, both Jersey Customs and Immigration Service (JCIS) and the States of Jersey Police (SoJP) were alerted and a multi-agency response to deal with such incidents was put into place.
"All relevant stakeholders met earlier today to assess the situation, and to put in place any necessary actions in light of the incident.
"Jersey authorities are in continuing close contact with relevant colleagues in Guernsey, France and the UK." -Government of Jersey.