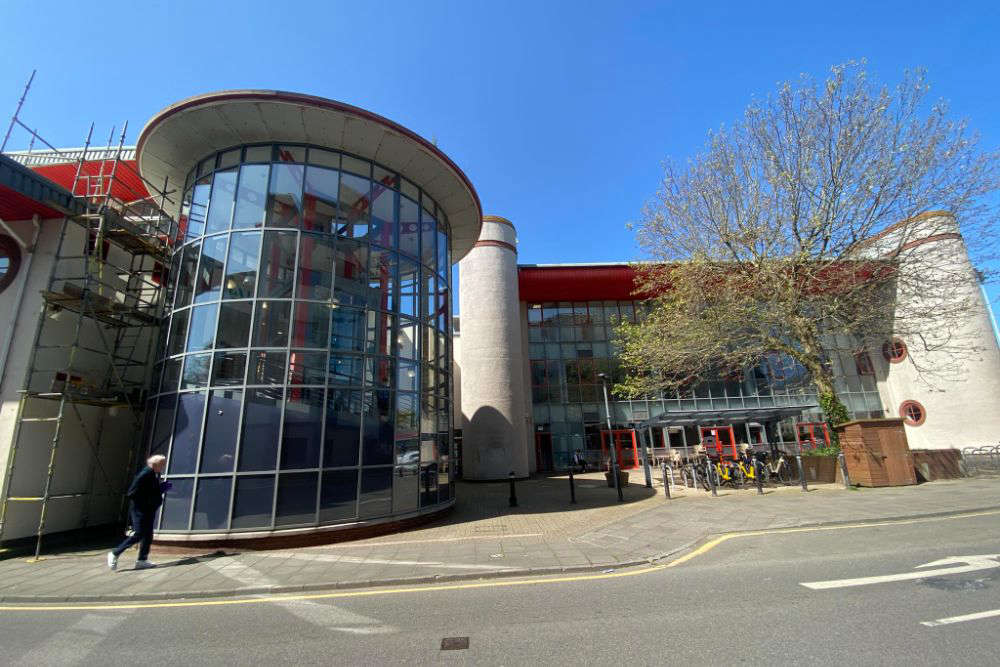 The newly-refurbished Springfield gym has divided opinion, as Channel 103 has been finding out.
The facilities opened for this week, months later than planned.
Completion of the Springfield gym refurbishment signalled the end for the gym at Fort Regent, which shut last Sunday.
The government had said it was not viable to operate both.
Springfield's facility has 75 stations with free and fixed weights and cardio areas.
This also includes a Mind & Body studio, as well as other larger rooms for classes such as boxfit and circuit training.
New Active gym

Deputy Lucy Stephenson, the assistant minister with responsibility for sport, visited the newly renovated facility at Springfield which opened its doors to Active members today. It includes a 75-station gym with free weights, cardio and fixed weights areas, a Mind & Body Studio, a state-of-the-art Spin studio and another large studio suitable for circuits, Boxfit and more.

Posted by Government of Jersey on Monday, May 15, 2023
The initial reaction from some Active members has been that Springfield is too small and there is a lack of parking.
However, other gym-users have told us it has brilliant new facilities for classes, such as yoga, pilates and spin.
Two men who have moved from Fort Regent after five years working out there told Channel 103 they had believed the gym had two floors of weights, yet, they were met with just one.
"It's a bit small, there are not enough machines."
"It's fully built, but there's just not enough. Let's see if they drop the price, maybe?"
There are also concerns about how busy the gym will be at peak times.
Fort Regent's existing members have been moved to the facilities at the football stadium after it shut its doors last weekend 15 May).
The Fort was supposed to be for the people not for commercial money making

- Sue Davey, Facebook
Members opting for classes seem to have a more positive experience with the gym.
It looks really good and it is clean inside. Dance studio was glorious today - now just need to l clean the outside of the dance studio windows and it will be fab!

- Kersten Watkins, Facebook
One woman, who was leaving the gym, told us it ticks all the boxes for her and has everything she needs.
"I really enjoyed it, you know it's really nice. It's clean, it's modern and spacious, and people have been very friendly."
Another said she loves the new spin-class studio and the wide variety of classes available.
"Well I was very impressed, I did spinning this morning and I did a pilates class yesterday."
"The ambient stretch class was in a lovely big room, very, very nice."
She said that there are enough showers and more stalls in the changing rooms for extra privacy.
But local sports reporter Daniel Andrade says there are fewer shower cubicles than in Fort Regent and that many islanders are not happy.
"There have been a lot of mixed reactions including a lot of negative, these include that the gym itself is very small, parking is also a big issue, changing rooms are significantly smaller, and there are also significantly fewer showers to Fort Regent."
Stupid idea Obviously the politician that made this decision never uses the fort

- Emilio Goncalves, Facebook
Alongside this, another common complaint about the new facilities is that there is not enough parking to accommodate gym-goers and that could be exacerbated on football match days.
Crazy idea moving here. Fort was perfect and could have been made bigger and better. Now they want to profit from the fort. Loads of parking and purpose built to a small and built up area … great decision.

- Sean Brennan, Facebook