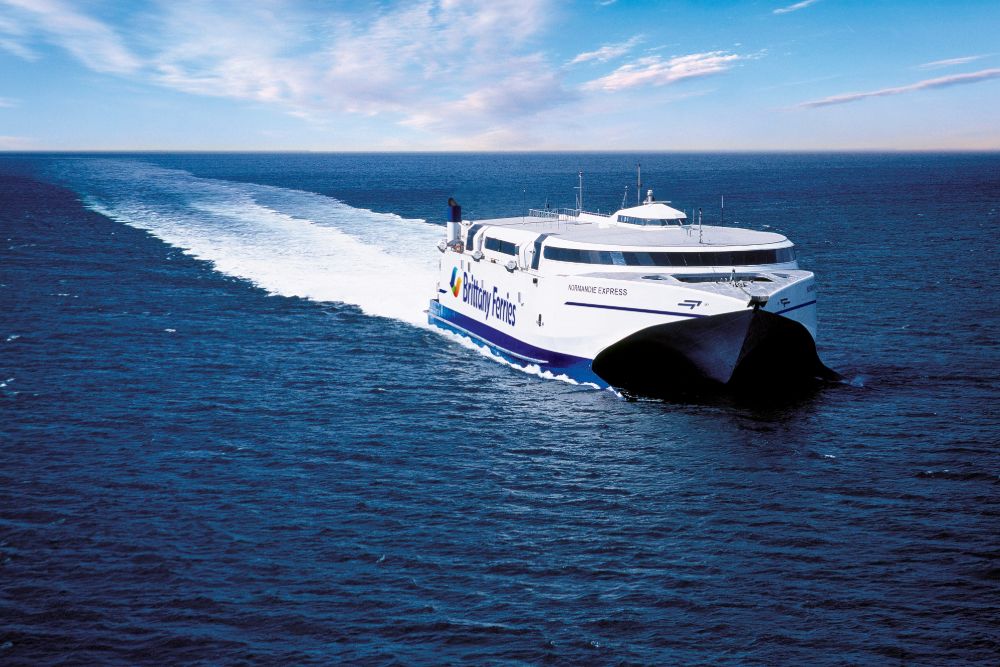 Condor Ferries plans to add a new fast ferry to its fleet this summer, as the Channel Islands' travel restrictions are lifted.
The Condor Voyager is larger, but most similar to the existing Condor Rapide.
It is 98 metres long and can carry 850 passengers and 235 cars.
Since 2005 the vessel has sailed between the UK and France with Brittany Ferries under the name Normandie Express.
The two companies now share the same owners, but continue to be run independently.
Condor's Operations Director, Elwyn Dop, says the ship will arrive in the islands in the coming weeks for trials:
"The ship is proven cross Channel and a larger version of Condor Rapide, so we feel she is suited to providing services to the Islands and will offer a greater car and passenger capacity. These sea and berthing trials are also important for Brittany Ferries' and our own teams working together.
"Part of the agreement is for Condor to provide a number of peak summer services for Brittany Ferries between the UK and France.
"We are excited that our new owners share the same vision for developing ferry services and taking on this ship is one example of how our partnership and sharing of expertise can benefit the Islands."