The height of the planned new hospital at Overdale has been reduced.
Updated designs have been published after what the government calls 'months of extensive engagement and feedback'.
Early designs were published in May, which featured the hospital as one of five buildings in a campus which also included a knowledge centre, energy centre, and mental health facility.
Many concerns were raised about the impact of the hospital on the skyline - and, following feedback from islanders, healthcare workers, and stakeholders - changes have been made.
The height has been reduced, the curved roof has been replaced, and the public space has been increased further.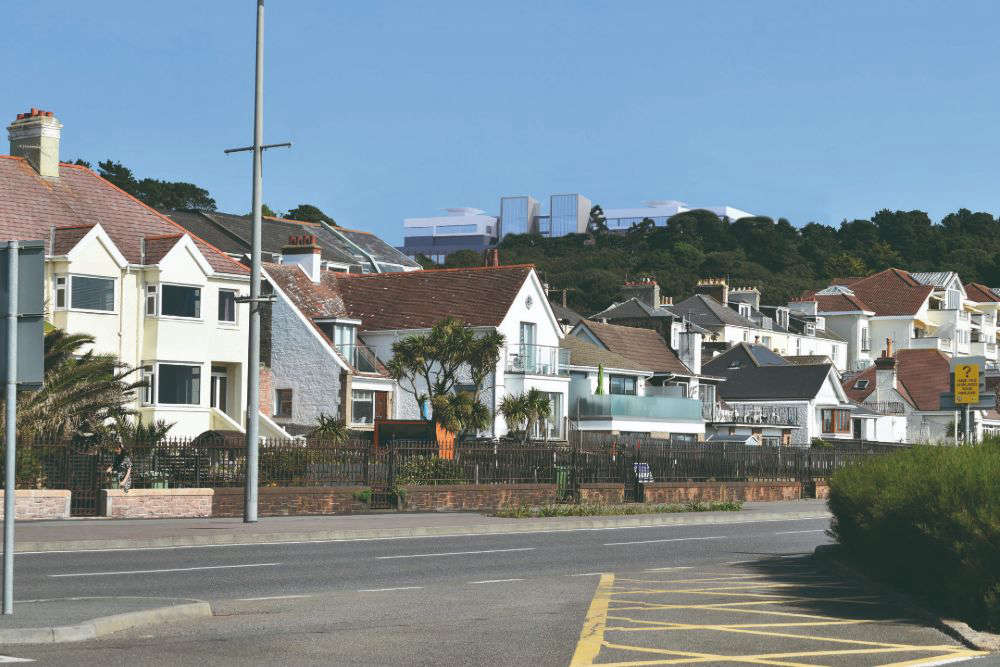 The latest design showing the view of the planned hospital from First Tower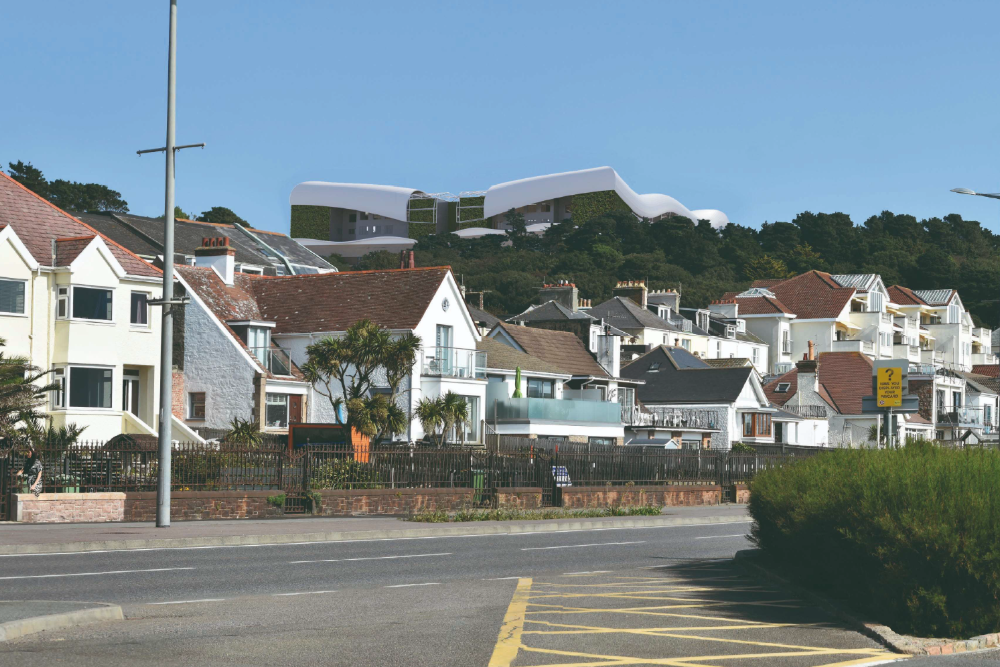 The previous design published in May.
The government says all this will be done without compromising on services or space.
"Over the summer, clinicians, stakeholders and Islanders have helped our design and delivery partner to finesse a hospital design, which will serve Jersey for generations to come. The public can now see the new building, as well as the proposed changes to Westmount Road, and begin to appreciate how the improved and safer access will benefit all users of the new hospital.
"We have received extensive feedback and constructive comment, which we have listened to, and it means we are now on the brink of creating a hospital of which our Island community can be extremely proud." - Senator Lyndon Farnham, Chair of the Our Hospital Political Oversight Group.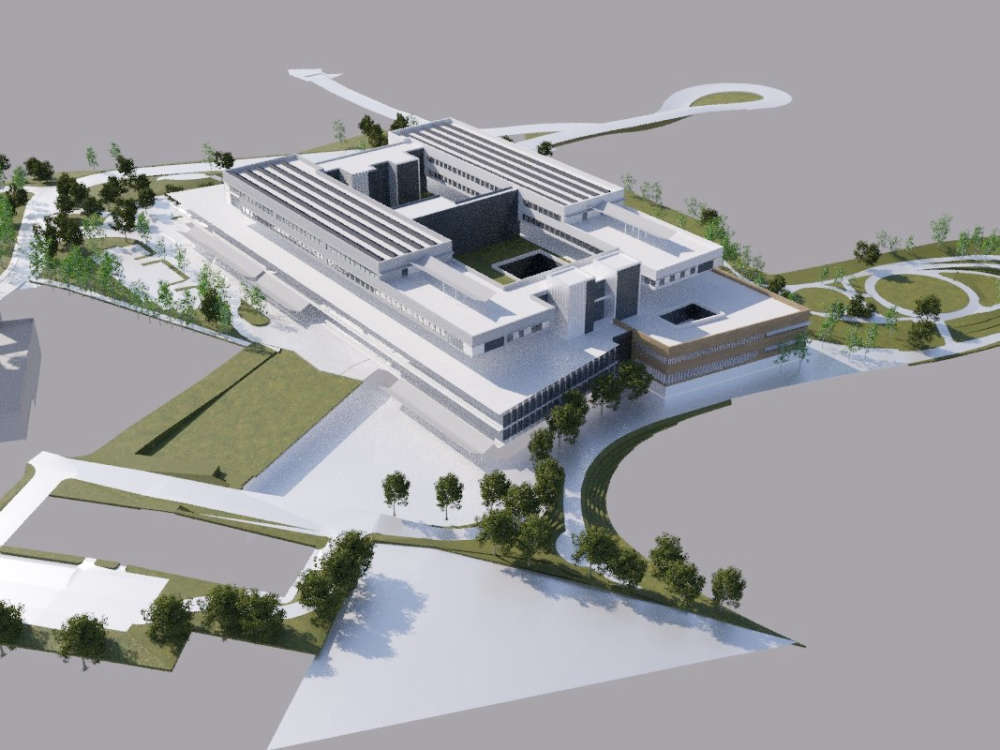 Pictures have also been released to show how the government says changes to Westmount Road will improve access to the hospital.
Images on the road and updated hospital designs can be found here.
"We have been able to modify the design for Jersey's new hospital, which reduces its impact on the skyline without compromising on the services it will provide.
"We thank all those who have helped us with their valuable feedback and will continue to refine the designs ahead of the planning application submission in November." - Steve Featherstone, Lead Architect and Director of Llewelyn Davies Architects.
The debate on how the project will be paid for will be debated next month.
The government wants the States Assembly to agree to a budget of £804.5million and to borrow £756million.
However, the Future Hospital Review Panel has lodged an amendment, asking politicians to agree to a budget of £550million and to borrow no more than £400million.
A decision on planning permission is expected in April or May 2022.