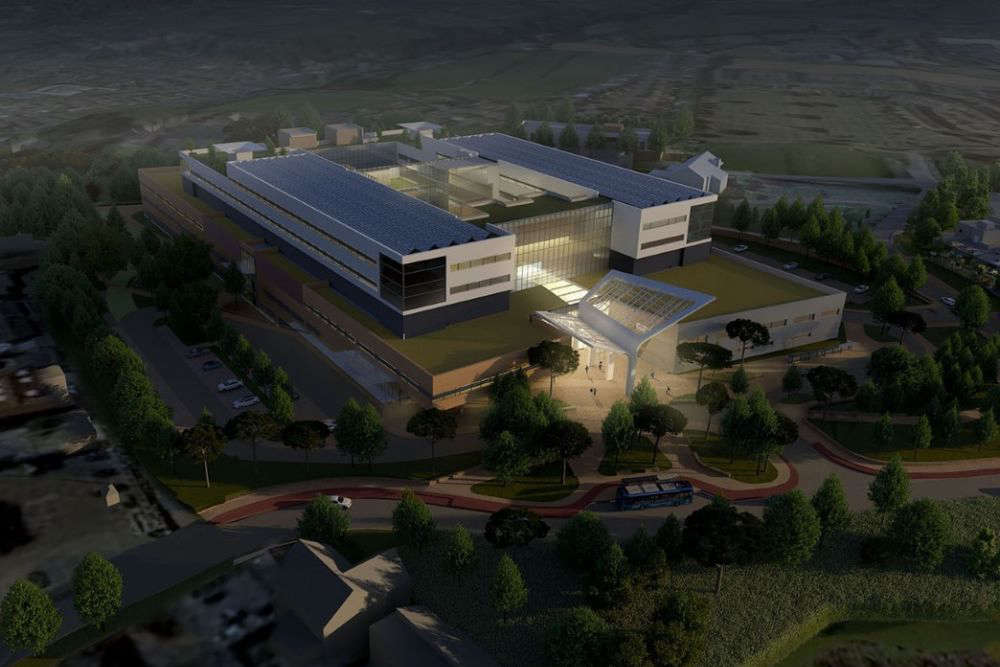 A planning application to build Jersey's new hospital at Westmount has been submitted by the government.
If approved, the £805 million new facilities will bring all hospital departments together to one site for the first time.
Last month, a separate application was submitted to demolish the existing Overdale Hospital to make way for the new development.
The government says the new hospital will allow staff to care for a 'significantly greater' number of patients in a building that is 'future-proofed, flexible and adaptable'.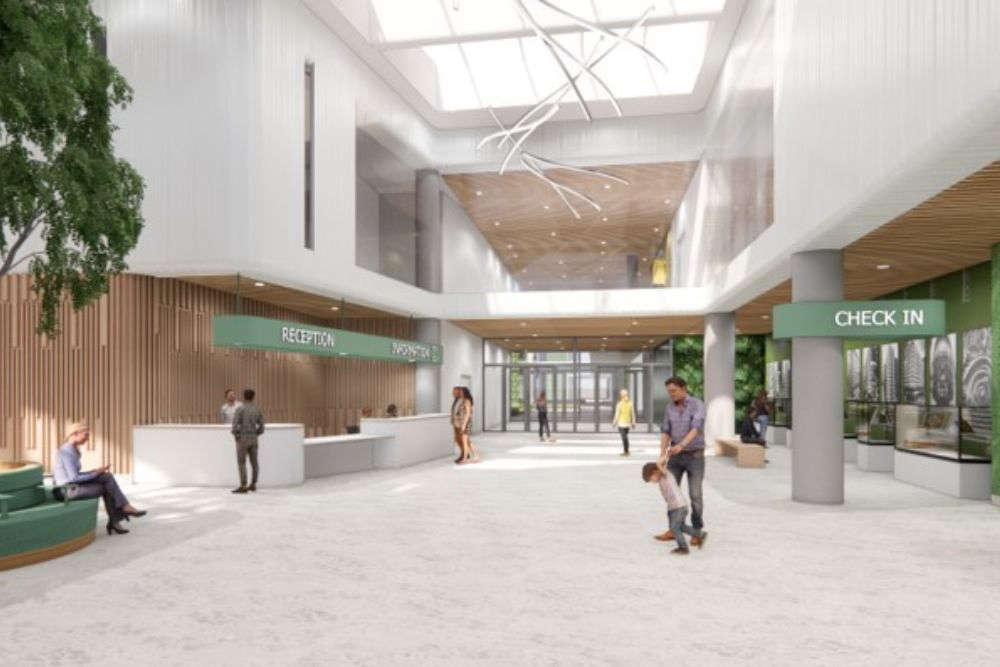 An artist's impression of the hospital foyer
Plans include more operating theatres, en-suite rooms for all patients, and separate maternity, women's, and children's units.
The designs have been drawn up by Llewlyn Davis Architects.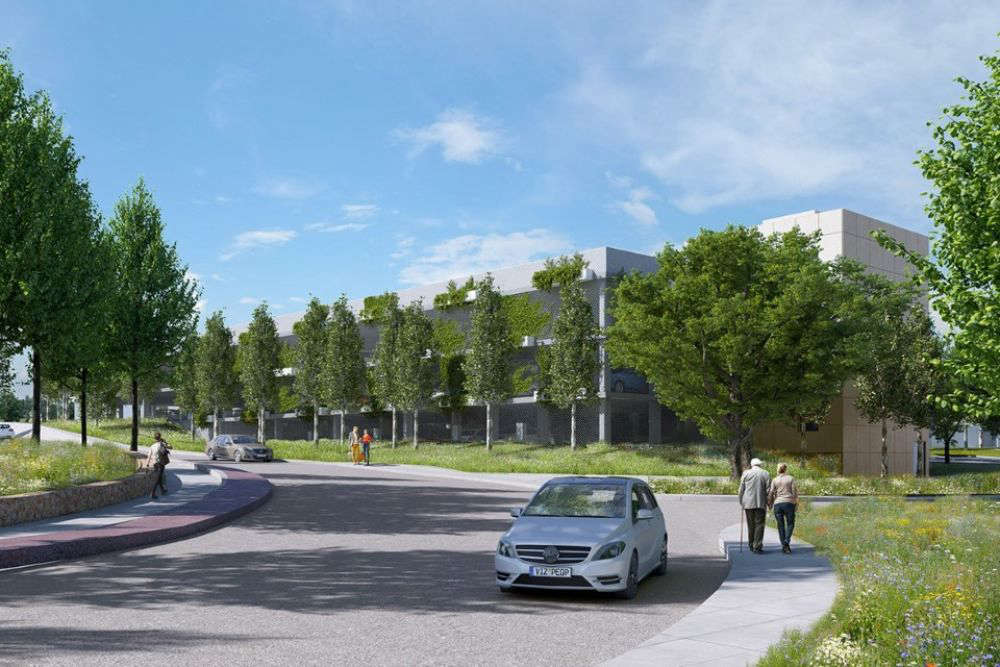 The development includes a new multi-storey car park
The government says complaints about alterations to Westmount Road have been addressed by planting at least 860 new trees and creating additional parking for businesses on Pierson Road.
Senator Lyndon Farnham, the political lead on the hospital project, says formally submitting the planning application is an 'important milestone':
"The independent planning process will now begin and is expected to deliver a decision in early 2022.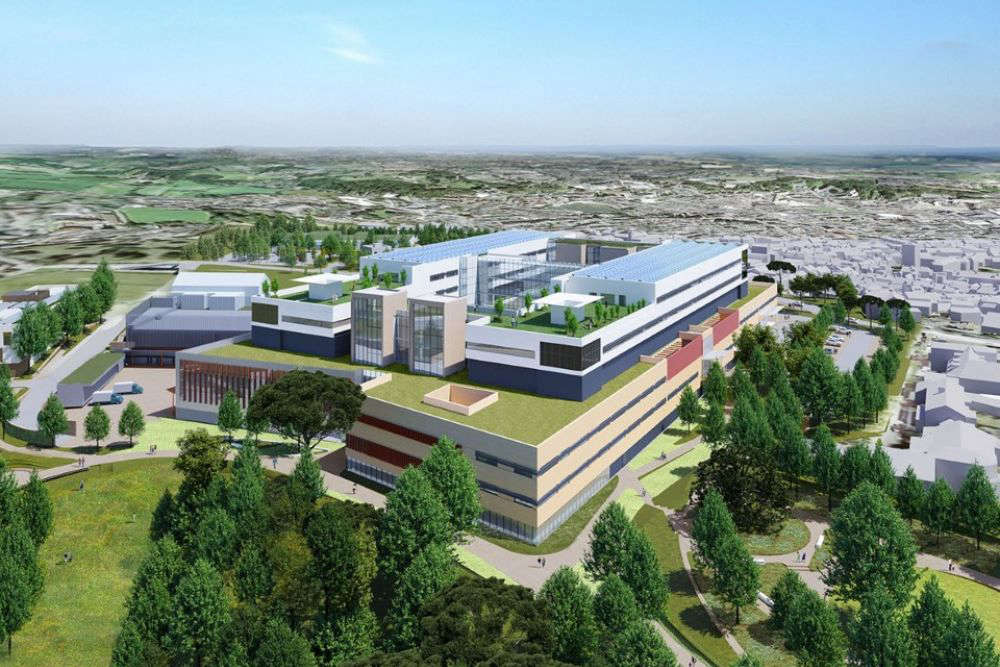 CGI plans of the hospital site
"Subject to the application being approved, construction can then begin in time to meet the project timeline, which will see our new hospital complete and fully operational by the end of 2026."
He added that the design has been developed using public feedback, and through working 'extremely closely' with the island's healthcare professionals.