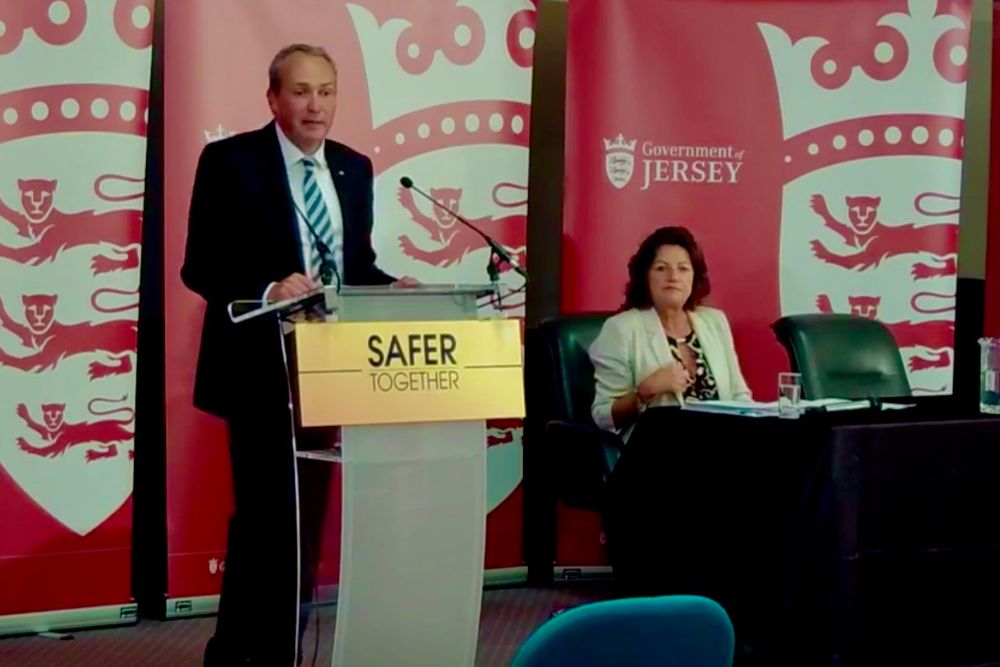 Economic Development & Treasury Ministers, Senator Lyndon Farnham and Deputy Susie Pinel
Jersey's payroll co-funding scheme will be extended to cover October, with Ministers still discussing further business support measures during the winter.
Wage subsidies ended at the end of September, but events firms have been calling for support to continue until next March because of the ongoing impact of the Covid-19 pandemic.
Ministers have announced the existing payroll co-funding has been extended by a month for the sectors worst affected.
Any business claiming under the scheme during September will also be eligible for October.
They will be able to claim back up to £1,250 per employee to cover between 30%-50% of their October wages.
Previously, the maximum subsidy available was 90%. Treasury Minister, Deputy Susie Pinel, explains the reduction:
"Now that public health restrictions have been lifted, the economy is recovering, and the labour market is rebounding strongly, it is time to ease the support that Government is giving to businesses.
"We are reducing the maximum subsidy from 90% to 50% for October, and I anticipate this being the final month when support in the form of the CFPS will be available, although we will ensure that sufficient support is in place for the few sectors that continue to be severely affected."
Economic Development Minister, Senator Lyndon Farnham, told Channel 103 there will be help for businesses through the winter - but the nature of it hasn't been fully worked out yet:
"When we introduced the scheme, the aim was to protect jobs. Now we have a completely different situation - we have more jobs than we have people to fill them, so we're considering the best way to support businesses and their workforce.
"We're aiming to make a decision before the end of this month. We know businesses need certainty for the rest of the winter, so it's a priority for our department. We'll make that announcement as soon as we've agreed the detail."