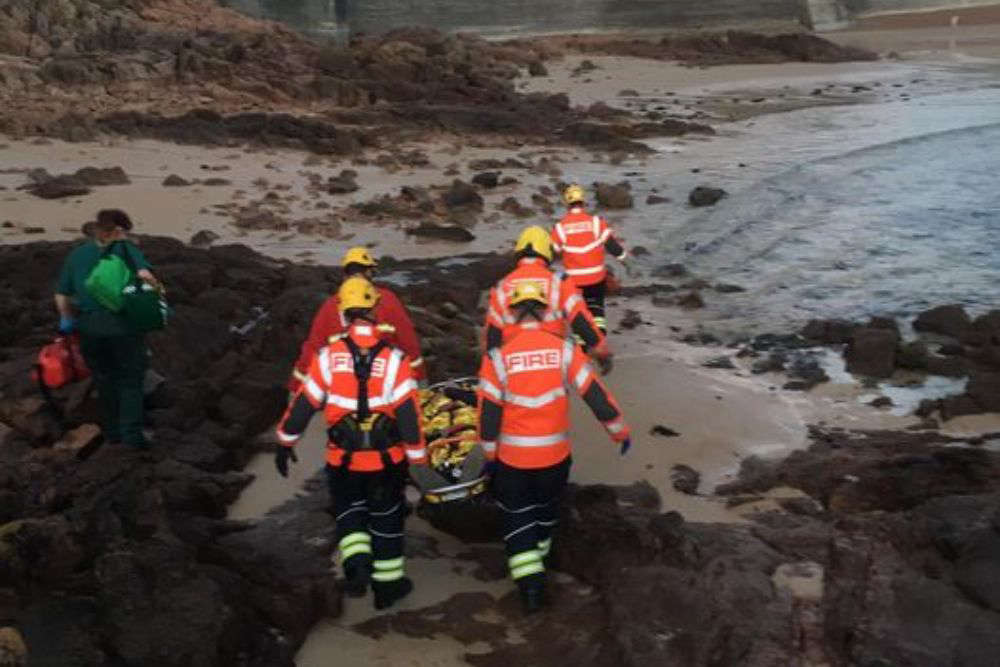 Credit: JFRS
Firefighters have rescued a teenager who fell 'several metres' onto rocks at Jersey's Ouaisne Bay.
Emergency services were called to the scene at around 8pm on Sunday (15 May)
The casualty was treated by paramedics for minor injuries before being stretchered to a waiting ambulance.
Social media users reported a large police presence in the area where a group of teenagers had gathered.
Police say two males were fighting and fell off the rocks.
They say those involved were aged 15-18 and one boy was arrested for breach of the peace and assaulting a police officer.
A girl was arrested for assaulting a police officer and resisting arrest.