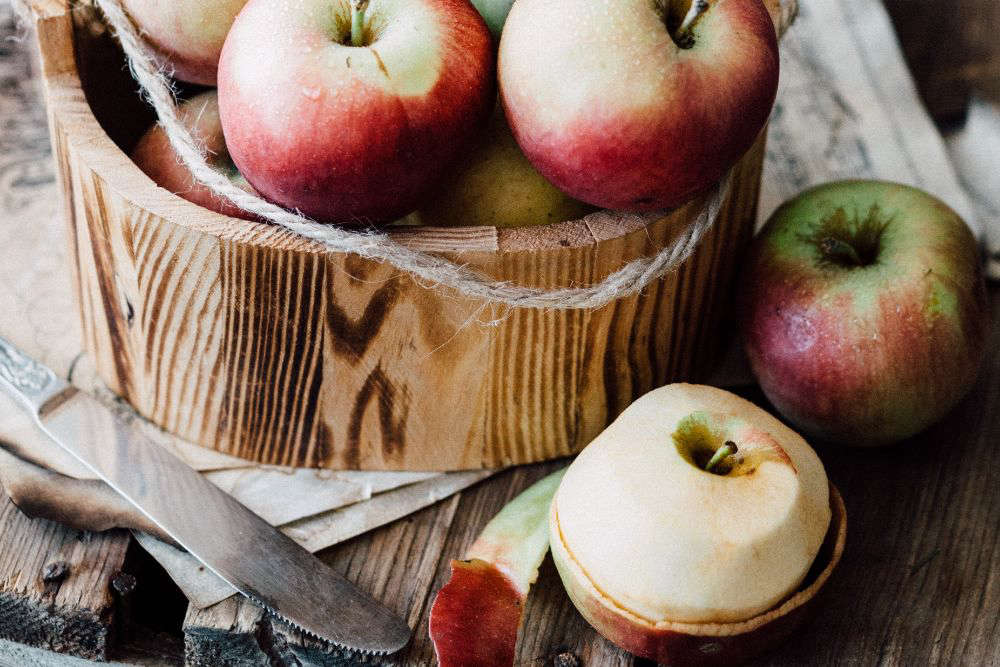 It's time to pick up those peelers and prepare to start stirring the pot. It's black butter-making time!
Volunteers will be making the local preserve, a tradition that goes back centuries.
Peelers, stirrers and fillers will are getting to work from 2pm today (6 October) at The Elms in St. Mary.
They'll start by peeling more than 1000lbs of apples ready to be cooked the next day.
Helpers will be treated to tea and Jersey wonders for their efforts.
The apples are ready for peeling! Join us for Black Butter making over the next few days with apple peeling starting this afternoon at The Elms…see you later. @VisitJerseyCI @ITVChannelTV @JEPnews @Channel103 @bailiwickxpress @RuralJersey @GovJersey pic.twitter.com/0JMS9hYve1

— NationalTrustJersey (@NatTrustJersey) October 6, 2022
On Friday, the fire in the bake house will be lit at 3am, so apples can be added to the copper bâchin a traditional Jersey pot.
Peeling and stirring will continue resume at 10am and carry on late into the evening.
There will be a lively atmosphere, with live music and supper, to encourage and entertain the volunteers.
Towards the end of the cooking, on Saturday, spices, liquorice and lemons are added and by lunchtime the freshly made Black Butter is ready to be jarred, and will be ladled into jars.
They will be available from the Elms on Saturday, as the court-yard is transformed into a Genuine Jersey market.
In the 17th Century, 20% of Jersey's farmland was made up of orchards, as cider was given to farm workers making up part of their wage.
Export of apples peaked in 1810 when 4.5 million litres left the island, as a result of the proliferation of apples, making black butter became tradition.
Although the event is not as common anymore, black butter evenings still take place in the island on one or two farms.
Across the pond, the tradition is celebrated in Pennsylvania USA, early immigrants took the custom with them but renamed it 'Apple Butter'.