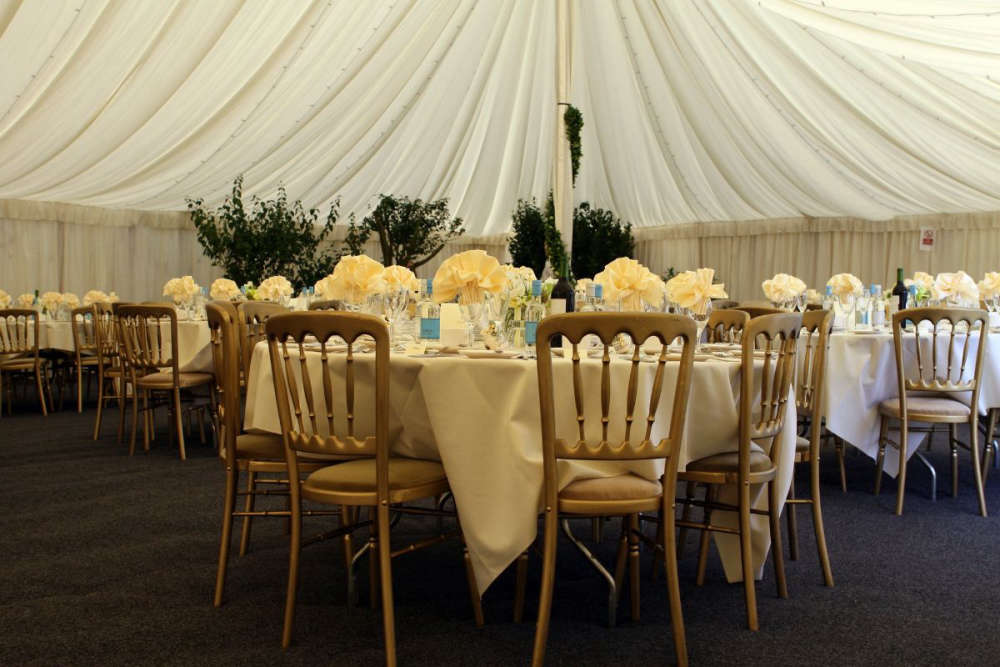 Events companies are calling on the government to bring back the co-funded payroll scheme to cover the months of November and December.
Many of them are experiencing an increase in Christmas party cancellations due to the rise in Covid cases.
The payroll scheme expired at the end of last month, with employers able to make their final claims this month.
James Robertson, who owns The Event Shop, says the events industry is struggling and will continue to do so without the government reinstating the scheme.
"The payroll funding scheme should never have been taken away in the first place, we've made that point for such a long time. Just because restrictions relaxed at the back end of the summer doesn't make up for what the industry have lost over the last 16 to 18 months.
"Across the industry, we've been asking for the payroll scheme to continue until at least March 2022 when we hope to get some levels of meaningful business back but unfortunately it was removed, and given the rise in cases lately we've just seen mass cancellations across the industry and now we are calling for the co-funding scheme to come back because we need it."
The payroll scheme was first introduced last year to help save jobs and businesses.
While it has now ended, other business schemes are continuing until March 2022:
Visitor Accommodation Support Scheme
Visitor Attraction and Events
Fixed Costs Support Scheme (for businesses connected to events)
The Business Disruption Loan Guarantee Scheme has also been extended until the end of 2021.
Treasury Minister Deputy Susie Pinel said that businesses should plan and invest with confidence that the payroll scheme will be reintroduced 'if there is a need for public health restrictions in the future.'
Mr Robertson says Deputy Pinel should speak to the industry directly.
"The events stakeholder's group have hundreds of members emailing in about how they've been affected so it's really picked up speed in the last couple of weeks particularly with corporate Christmas parties cancelling, large charity balls, private events and it just seems every day there are more cancellations. This week is also going to be bad; a lot of clients are contacting event businesses at the end of last week being concerned and unfortunately, this means more cancellations are going to follow.
"Just look back at the last 18 months, we've been saying the same thing to them but some of them don't want to listen to us but we need the co-funding payroll scheme back because through no fault of our own with the rise in cases people are just not wanting to attend events or send their clients to events or risk getting close to their event date and having to cancel or postpone because of a change in restrictions or measures, the co-funding payroll scheme is absolutely critical for supporting peoples wages because we're losing business left, right and centre at the moment right across the industry.
"We're speaking really directly to Deputy Pinel which falls under her remit with treasury, what she's telling us is that the payroll funding scheme will only come back if we go to another lockdown or forced to close, but everyone knows we won't go to lockdown because of the vaccination rate and yes we're not being forced to close but were not able to open because everything is being cancelled, and it's about time she speaks directly to the industry and understood how it operates because she clearly doesn't know and it's hugely frustrating.
"The scheme needs to come back otherwise we're getting into big trouble again, and it's just so frustrating that we're having a repeat of last Christmas with everything being cancelled again."
Jersey has 1,059 active cases, as of Friday 19 November.