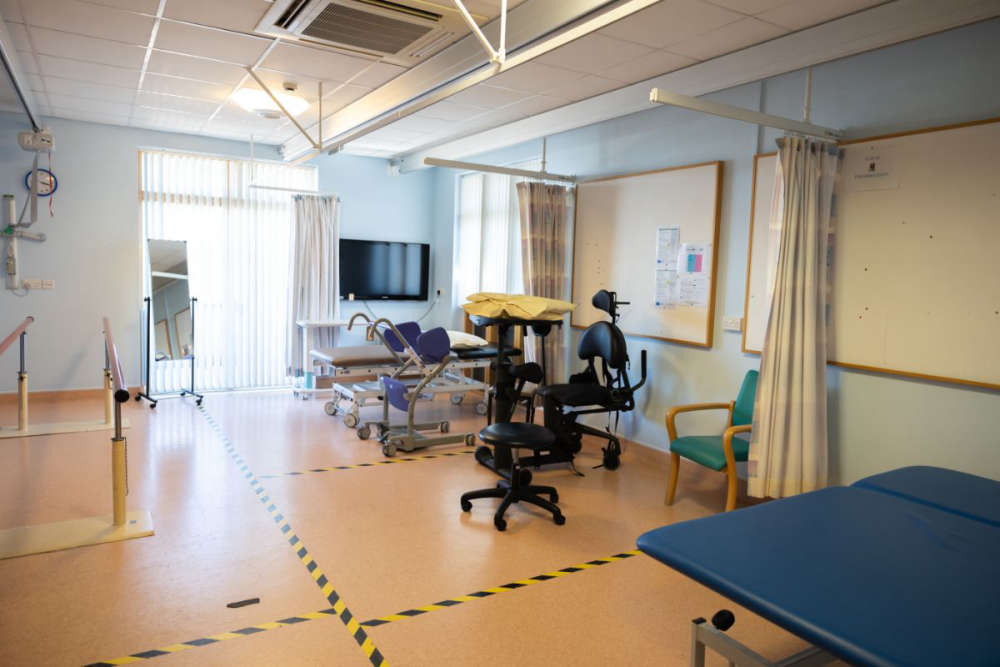 Rehabilitation services are back at Jersey's Samarès Ward.
They were offered at the Overdale site until May 2020, but were moved to Plémont Ward in the hospital because of Covid-19.
Services then stayed there as part of the new hospital project.
The last States Assembly voted in January 2022 to return them to Samarès after patients and their families criticised the quality of facilities at Gloucester Street.
Health Minister Deputy Karen Wilson says patients will be given a better kind of service in a fit-for-purpose environment.
"It's all kitted out. It has the usual equipment that you would see in a rehabilitation unit. The unit is very clean, very bright and it will offer scope for more patients to be rehabilitated, so we will have 14 patients being cared and supported for.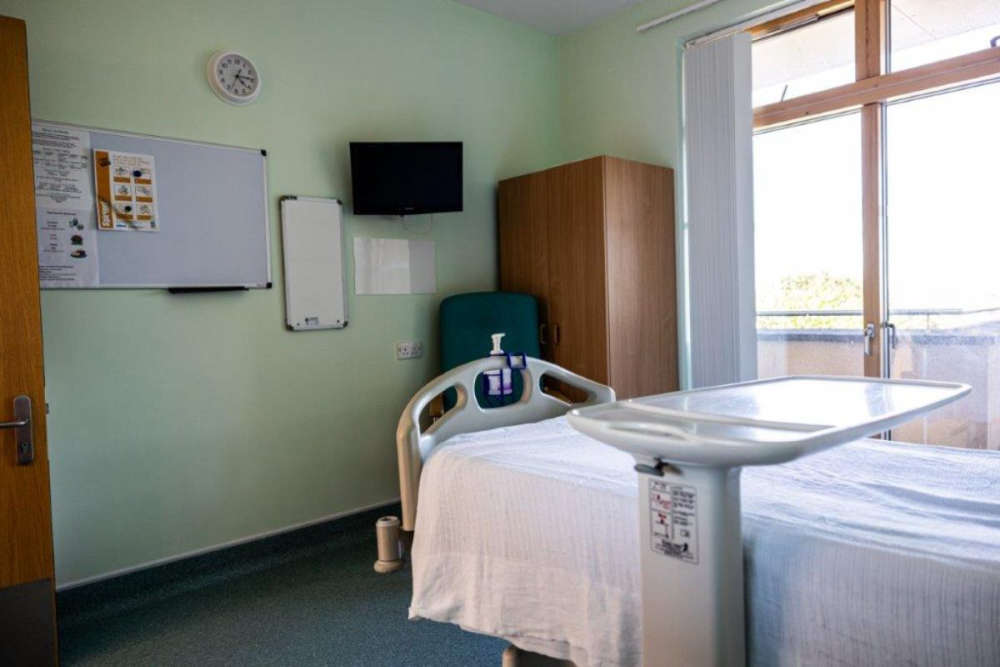 The constraints that people are operating under at the moment at the General Hospital and the difference that it will bring is that there are some space issues where staff can't really provide the kind of service that you could at Samarès, but also that patients don't feel as though that is the right kind of environment that they believe is needed to actually support their rehabilitation.
We've listened to some of those concerns because they are really important in terms of supporting people to get better and get well and we've made arrangements for the unit to reopen and deliver the kind of rehabilitation support that people have come to expect."
Former Assistant Minister Steve Pallett was the politician to lead the effort to reinstate the full suite of stroke and injury rehabilitation services facilities and beds at the earliest opportunity at Samarès Ward, or somewhere else that was suitable.
He said in December 2021 that it was urgently needed as an interim facility while the new hospital is being built.
The last government initially opposed the idea and actively promoted its position on the issue.
That included a video from Medical Director Dr. Patrick Armstrong, who said while he accepted that services since the move to Plémont Ward have not been to a high enough standard, moving back to the original site would be a mistake because it would have to move again within months to make way for the new hospital at Overdale and cause more disruption for staff and patients.
However, the government dropped opposition just before the States debate on the issue.
It was decided to return to Samarès Ward at Overdale, rather than another location, as part of what the former Minister called a 'substantial investment' of £2 million in inpatient and community services.
The original deadline to get it back open was July 2022, but it was pushed back by a few weeks because of staffing issues.
The new hospital project at Overdale has received planning permission, but the new CEO of the Government of Jersey said she wouldn't sign it off until a new government was in place.
This new government has launched a review of the project as part of Chief Minister Deputy Kristina Moore's 100-day plan.
Deputy Moore was critical of the decision to grant planning permission.
She previously tried to slash the budget by £250,000, but it was rejected in the States Assembly.
Deputy Wilson says Samarès Ward will be at Overdale 'for the foreseeable', as the review continues.
The findings of that review are due to come before politicians in mid-October.
The new Minister says the hospital review will include a look at what work is being planned and what is already underway.
"The imperative is to make sure that we have got facilities that patients can be cared for in which are safe and accommodate their needs, but also we've got staff being able to work in those environments and in those spaces to deliver the best care that they can, particularly with the amount of change that will be required to bring the existing General Hospital up to standard.
That's a particular challenge when practitioners and patients are amongst environments that have a lot of building work around them, so noise is going to be a particular feature and dust and we'll do everything that we can to actually try and keep those enabling works to a minimum.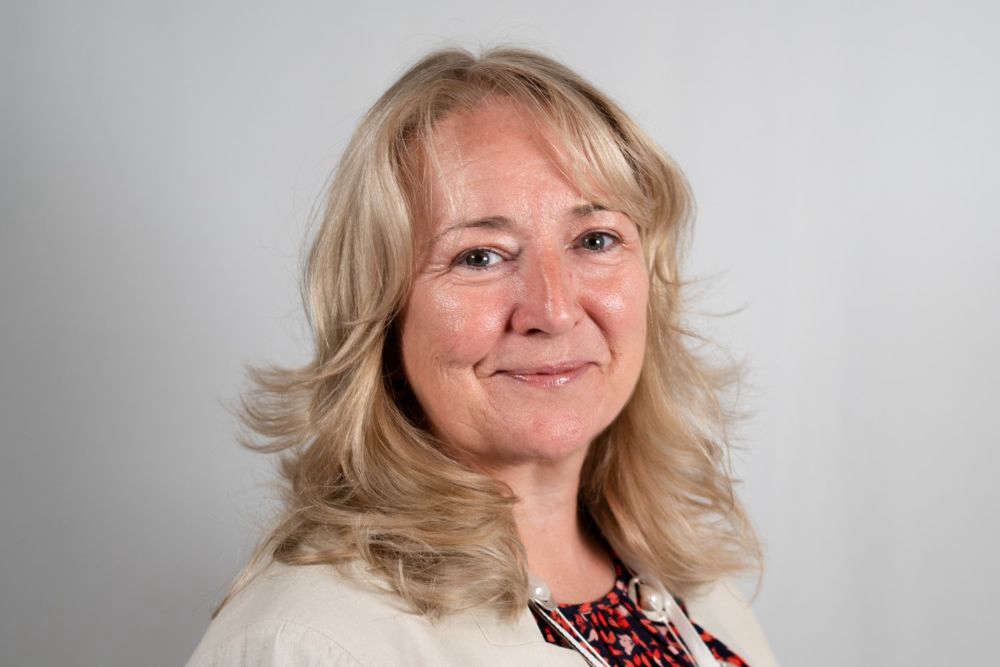 I think what's been really pleasing to see is that the staff who've been involved in this transition and this transfer from Plémont to Samarès, they have been involved in managing that and planning that and clearly looking after their patients at the same time and involved in all sorts of different things.
It's a great logistical exercise trying to move patients between services and staff are really skilled in doing that and keeping people safe, but clearly, we want to provide care environments where staff do feel as though they can create the kind of conditions that offer good therapy, offer good support and hopefully the hospital review will give us some indication about when we can start to settle things down and we can start to get some clarity around how people will work in the future and the kind of facilities they're going to be working in.
At the moment, I think we're working in a hospital that has got lots of issues because of its age and I think it's all credit to their diligence and their resilience in working in an environment like that that they've managed to continue to provide really good care."