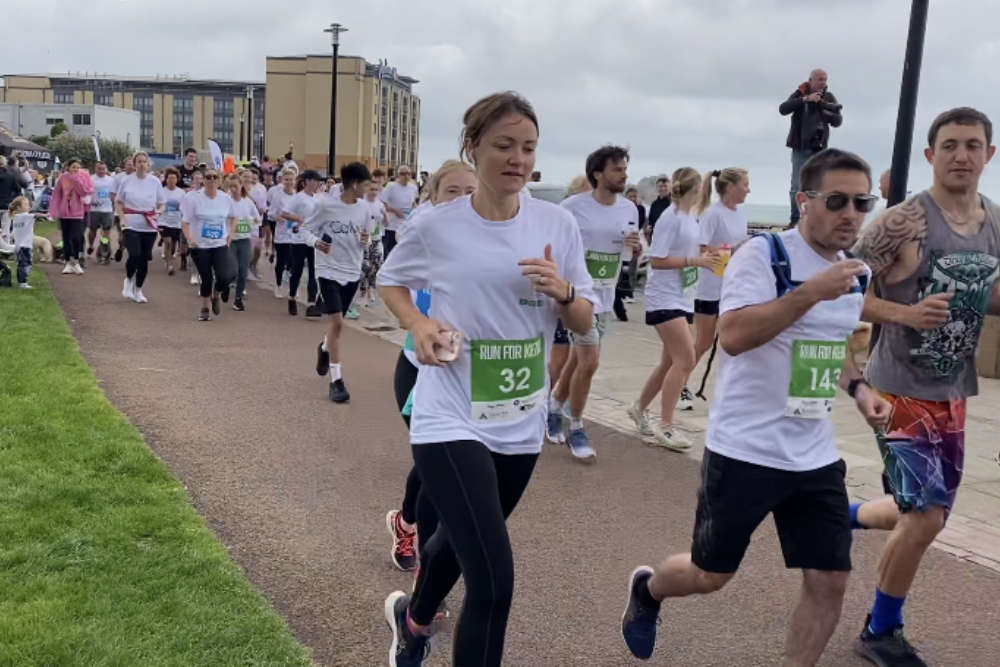 The organisers of Run for Kezia have confirmed it will become an annual event.
650 people took part in 10, 5 and 2 kilometres runs on Saturday in memory of 14 year old Kezia Mason and to raise money for mental health charities.
The event had to close to new sign-ups a week before it took place because the numbers wanting to take part exceeded expectations.
JCG pupil Kezia tragically took her own life in March. Her brother Ben started a fundraising page in her memory and has raised more than £100,000.
Friends of the popular and talented youngster then set out organising an event and came up with Run for Kezia, which quickly gained messages of support from celebrities including Pixie Lott and DJ Norman Cook aka Fatboy Slim.
Race for Kezia - which coincided with World Suicide Prevention Day - has so far raised more than £13,500.
Race Director Alex Ruddy says the response has been amazing:
"The number of people who have come up to me and said 'I am not a runner but I have loved this'. Hopefully it will encourage people to run, because we know how important that is for your mental health.
The number of teenagers here is overwhelming. That is what has made it for me, seeing the sheer volume of teenagers here who, ordinarily on a Saturday morning we wouldn't see them. They'd be in bed!"
Alex, and Kezia's mum Esther, say they will put Race for Kezia on again next year.
"We are going to do it again because Esther has seen on Facebook the number of people who have started talking to their children about mental health. This has really opened it up to be able to do that."
"(A parent) posted saying that no matter how she crosses the (finish) line, it's been a fantastic opportunity to speak to her two boys about mental health, something she might not have done so openly before - and I think that speaks volumes about the event and the impact it is having."