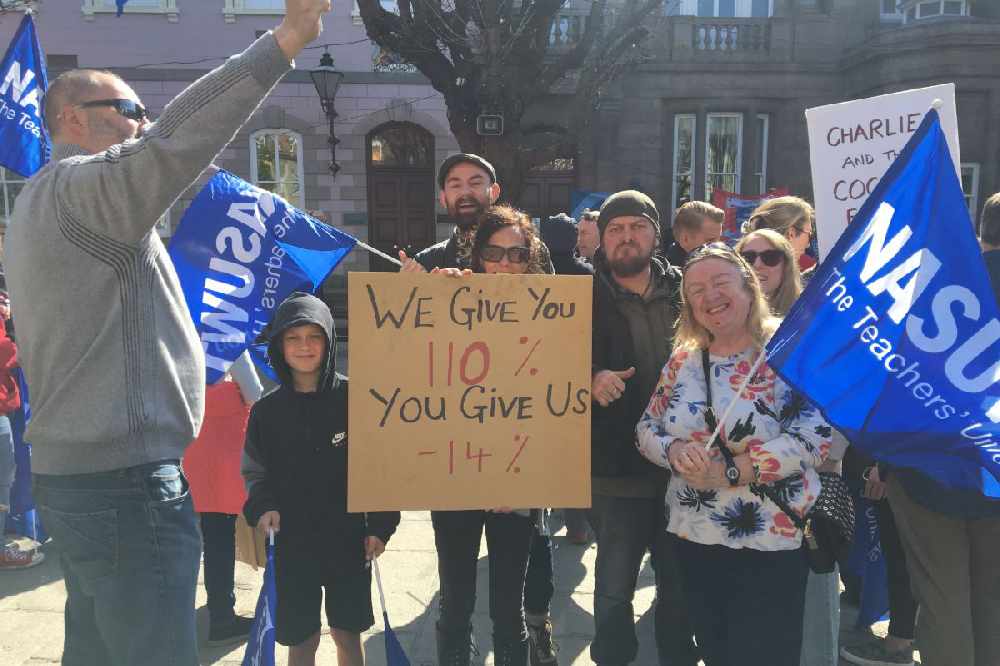 Around 450 of Jersey's teachers are set to vote on whether they should take industrial action, including striking over pay.
The teaching union NASUWT says it's been left with 'no choice' but to ballot it members because of the 'failure' of the States to address the years of pay erosion.
General secretary Dr Patrick Roach says politicians are 'unwilling to re-enter negotiations'.
"The current pay offer is insufficient, given the historic erosion of pay, the lack of competitiveness of teachers' salaries compared to other professions, and the acute recruitment and retention issues that Jersey schools are currently experiencing.
Salaries are also increasingly uncompetitive compared with the UK, once the higher cost of living is taken into consideration.
Pay has been eroded during a period when teachers have seen their workloads spiral upwards, a toxic combination which has left teachers feeling increasingly frustrated, demoralised and angry."
The ballot asks members if they are in favour of going on strike, or taking industrial action short of striking.
Teachers were offered a 7.9% increase for the 2022/23 academic year by the States Employment Board, which the union say is still a real terms pay cut of 2.5% when inflation at the time is factored in.
Inflation in September 2022 was running at 10.4%, and has since risen further to 12.7%.
The ballot opened on Monday (15 May) and will close on 12 June.
The NEU has also balloted its members on possible strike action.
The Vice-Chair of the States Employment Board, Costanble Andy Jehan says that they are continuing their negotiations in 'good faith'.
"We have set out the financial position which has included significant investment in education and additional classroom and administrative support.
Additionally, I have already stated in the Assembly that we are committed to reviewing Terms and Conditions for teachers and we have recently increased parental leave which has a cost of 2%.
Teachers were offered a single payment of £4,250 (consolidated) that would have equated to 12.1% for their lower-paid members. Some teachers will also receive an additional uplift in their pay through progression through the pay spines.
Teaching Assistants, Lunchtime Supervisors, Caretakers and other education staff working alongside teachers have all accepted the 7.9% increase."
The SEB and teaching unions will have mediation through the Jersey Advisory and Conciliation Service on 5 June.