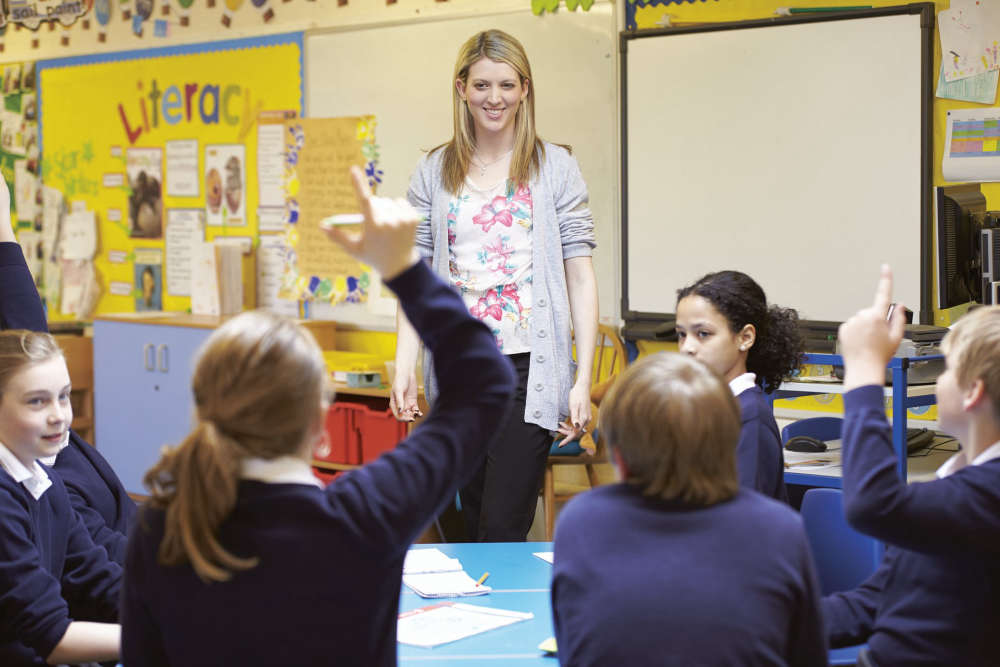 Supply teachers have been brought in from the UK to cover for absences in Jersey schools.
11 UK supply teachers are covering sickness and parental leave in primary and secondary schools until the end of the current academic year.
The Education Minister says they are all UK-qualified and have 'decades of professional experience'.
They are being housed in short-term accommodation.
Deputy Inna Gardiner says work is ongoing to tackle the teaching shortage in the longer-term.
There is a current vacancy rate of 4.13% for teachers and for teaching assistants.
Deputy Gardiner says schools and colleges are dealing with a range of pressures:
"Locally, schools and colleges are dealing with the impact of a range of winter illness including colds and flu, Scarlet Fever and COVID-19.
In addition, school staff are rightly making use of longer periods of parental leave to spend time with their children in those vital early days. I'm pleased to see so many parents taking up this offer, and I acknowledge that staffing in schools and colleges will need time to adjust to this change.
While this is a worrying combination of factors, I want to reassure parents and students that we are ensuring that all students are taught by qualified teachers while retaining the smaller classroom sizes that are so valued."
Deputy Gardiner says staff recruitment and retention remains a priority which she continues to work on in the longer term by:
Developing new ways of attracting and assessing potential teachers and assistants;
Providing funding for professional development, including £1.3 million this year;
And, improving the induction for new teaching staff.
More teachers are being trained locally through the Jersey Graduate Teacher Training Programme (JGTTP).
23 trainees enrolled last year, compared to around eight per year for the past decade.
Applications for this year's cohort will open later this month and the scheme is expected to recruit at least 20 trainees.