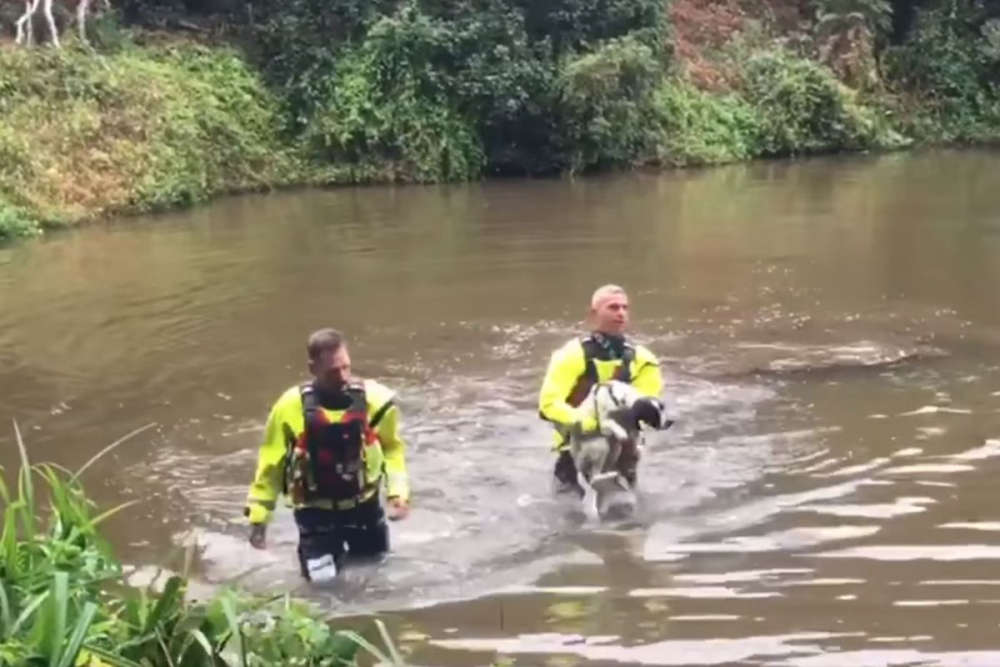 Picture Credit: JFRS
Two Jersey firefighters have rescued a small dog from the reservoir in St Catherine's Woods.
Obi got tired and distressed after going for a swim, climbed onto the bank opposite, and couldn't get back.
The firefighters donned water rescue gear to bring him back to his grateful owners.
Jersey Fire & Rescue was also on pet duty last month when officers rescued a cat who was found trapped inside a neighbour's wall.
Crews also brought Benji the dog to safety in July after he fell down a gully on Jersey's north coast.