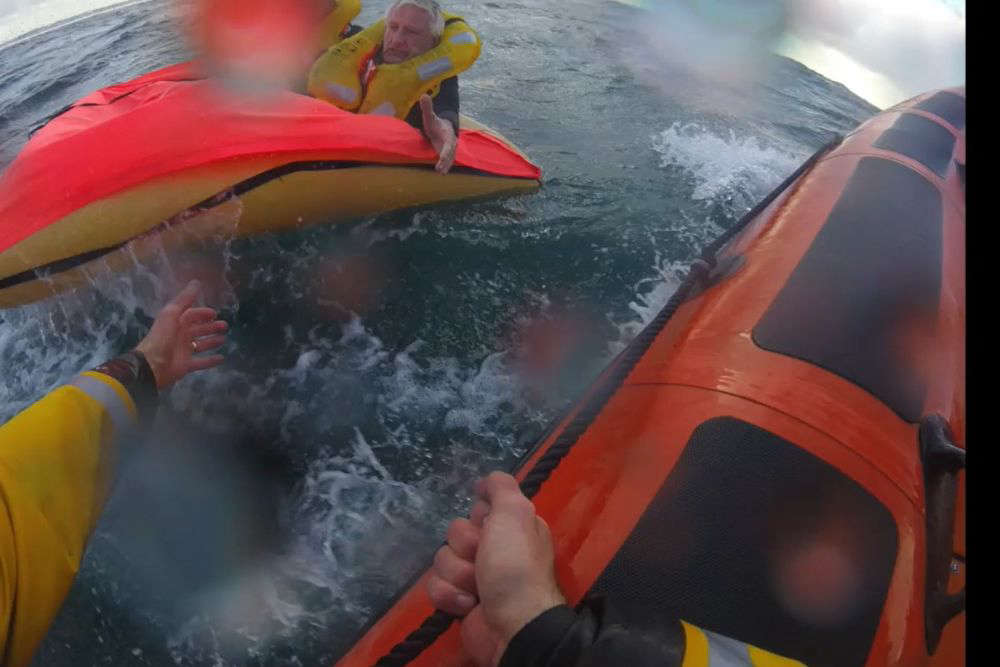 The RNLI has released footage of the dramatic rescue that saw two people saved from the sea after ditching their plane off Jersey last week.
Duncan Laisney and Paul Clifford were in a light aircraft that crashed into the water last Thursday (3 November).
It sparked a huge air and sea mission coordinated by Jersey Coastguard, with the help of Channel Island Air Search, a French helicopter, a Ports of Jersey work boat and all three lifeboats.
The pair had radioed Air Traffic Control to warn they were ditching the stricken plane.
They were in their life-raft for around an hour before they were picked up by the RNLI in gale force conditions.
The life-saving charity has shared footage of the rescue conditions and the moment volunteers got the airmen to the safety of the St Helier RIB.
Jersey Coastguard later said the selfless actions' of the brave rescuers 'undoubtedly saved the lives of two people'.