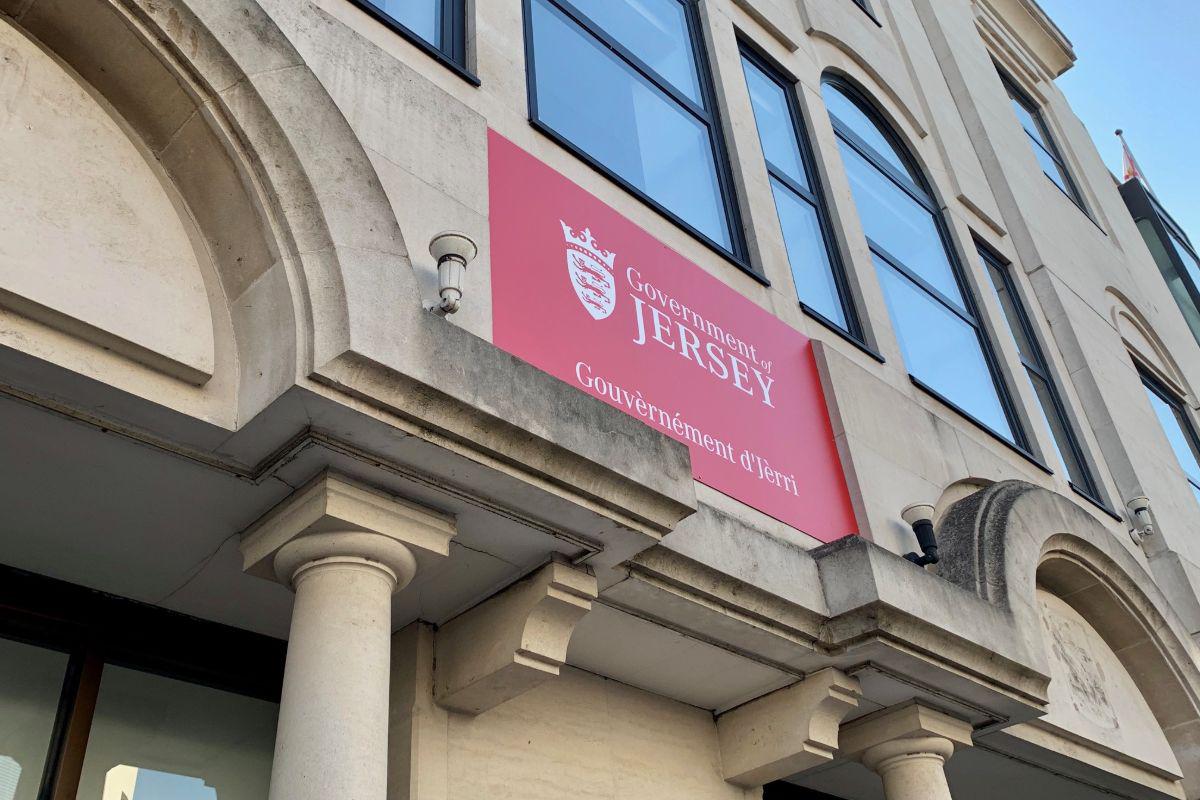 Jersey's Chief Minister has confirmed States CEO Suzanne Wylie will be leaving at the end of July, as the government makes public her resignation letter.
Deputy Kristina Moore has agreed to shorten the Chief Executive Officer's usual six month notice period.
Ms Wylie's leaving date is confirmed in the correspondence between the two women.
The head of the public sector wrote 'it was never my intention to leave after such a short period' but says that the new role she is taking in Northern Ireland will mean she is closer to her family.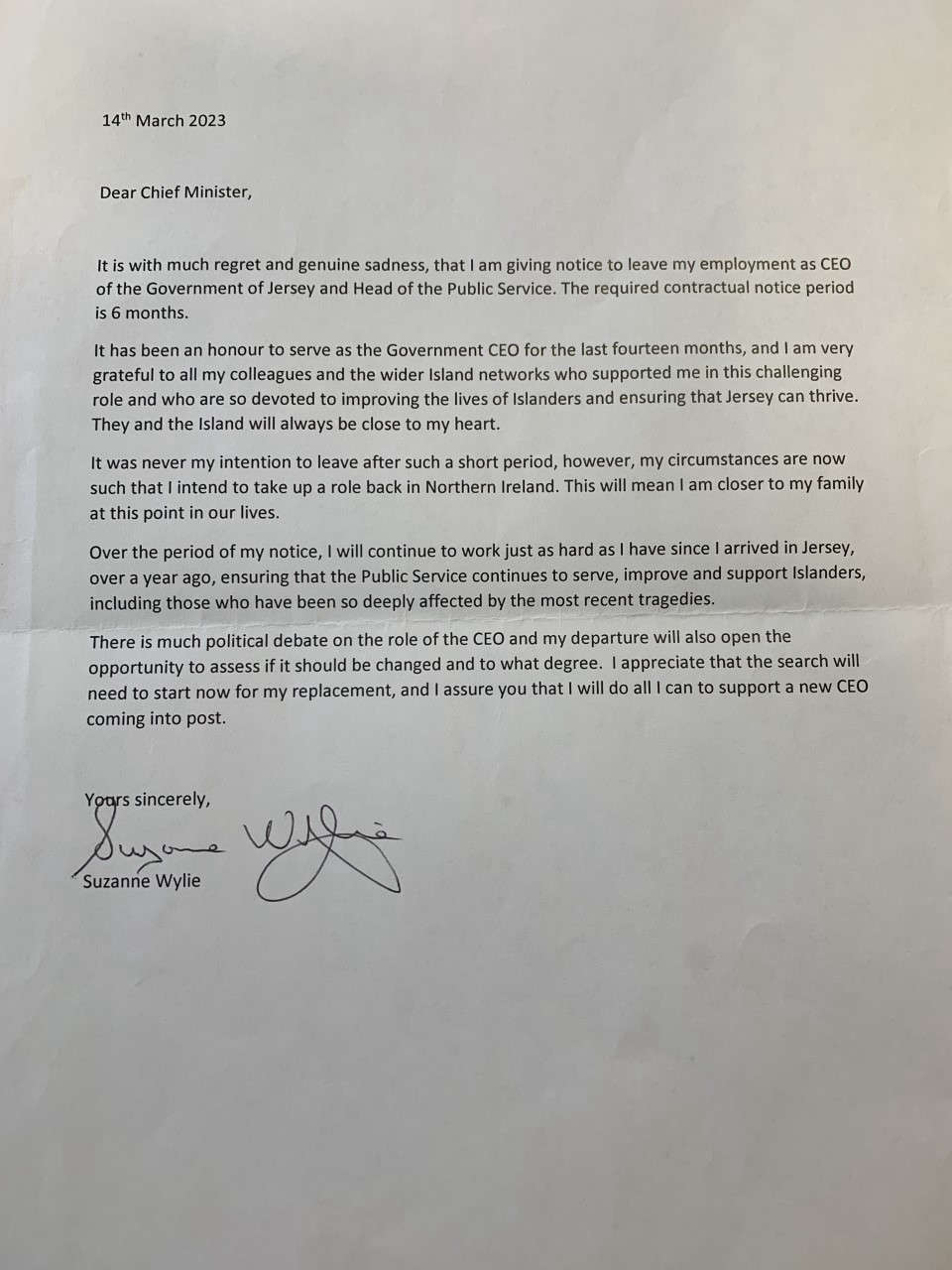 The resignation letter is dated 14 March.
In a video statement on Monday, the Chief Minister apologies for 'unclear' comments about who knew what and when about Ms Wylie's intended departure.
It was publicly announced on 22 March.
In her letter of acceptance, dated 23 March, Deputy Moore commends Ms Wylie for being hardworking, dedicated, positive and helpful, and confirms her last day of service is 31 July.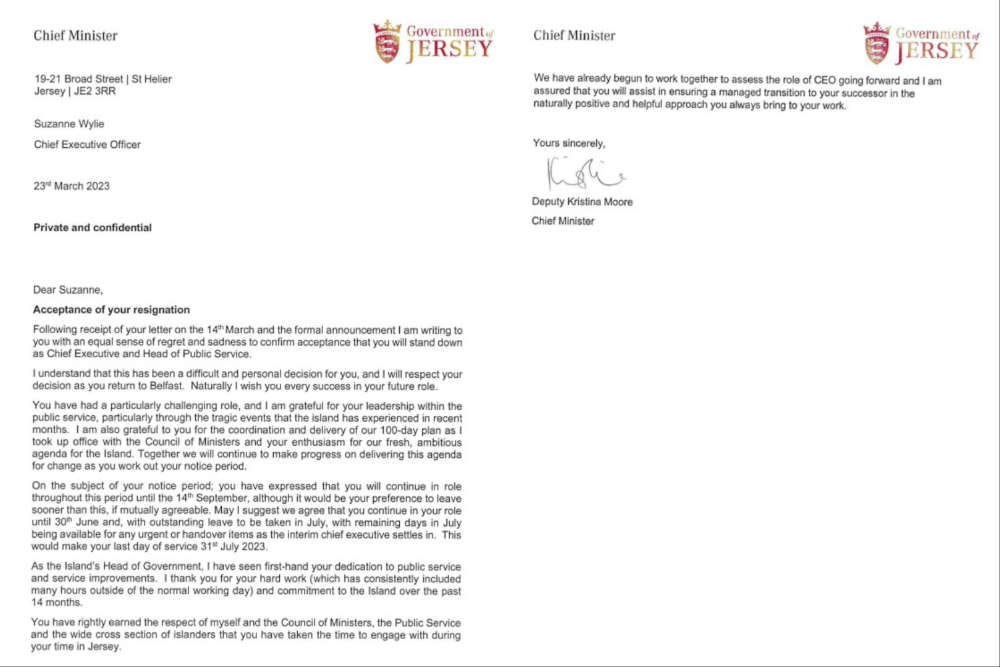 Meanwhile, the Infrastructure Minister, Deputy Tom Binet, is reportedly 'considering the best way forward' after calling the government's explanation of Ms Wylie's departure 'disingenuous' and revealing tensions at the Broad Street offices.