Winning Hearts And Contracts By Creating A Lasting Impact On New Clients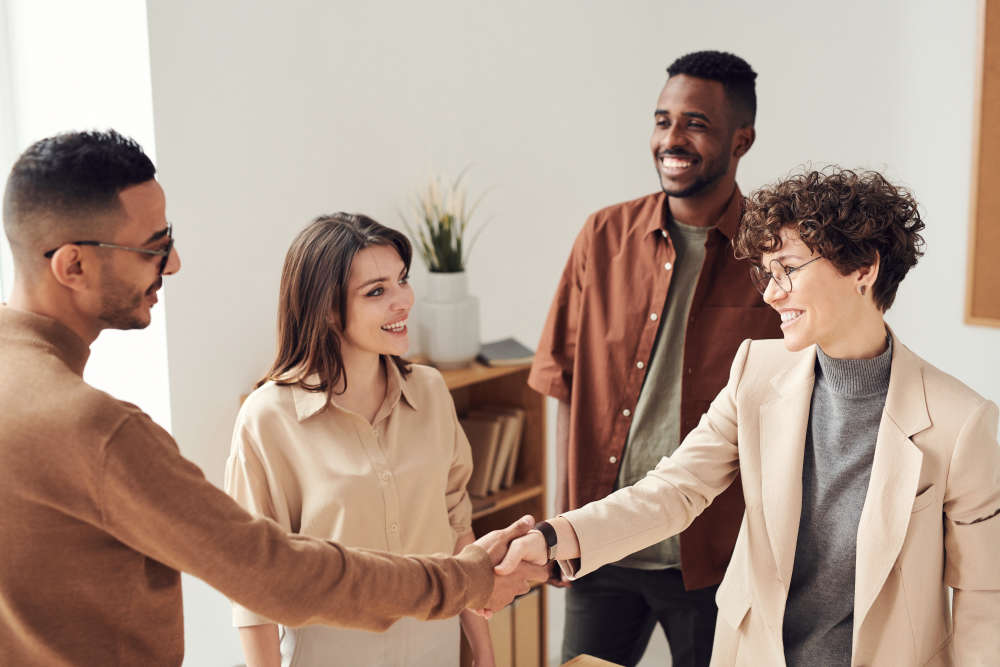 Creating a positive and lasting impression on new clients is essential for success. While securing contracts and deals is necessary, building a solid foundation of trust and rapport is equally crucial. When new clients are won over by your professionalism, expertise, and genuine care, it lays the groundwork for long-term partnerships that can lead to mutual growth and success. Additionally, it could lead to positive online reviews, which can be used in your company's favour.
Keep reading as we explore numerous effective strategies to make a lasting impact on new clients, helping you win their hearts and, more importantly, contracts.
Power Of First Impressions
As the age-old saying goes, "First impressions count", and this is particularly true in the business realm. Since you never get another chance to make a first impression, businesses must ensure that their first encounter with a client ends positively. The first encounter with a new client can set the tone for your business relationship.
During this initial stage, you can showcase your competence, establish trust, and demonstrate your commitment to delivering exceptional results. This initial interaction can influence most clients' decisions to invest in your company's service or products.
Building Trust Through Transparency
Trust is the foundation upon which successful business relationships are built. It is crucial to foster an environment of transparency from the very beginning. By demonstrating honesty, integrity, and accountability, you establish a solid foundation for long-term collaboration. Be clear and transparent about pricing, timelines, and deliverables.
Avoid making promises you cannot keep, as it can erode trust and damage your reputation. Instead, set realistic expectations and communicate openly about potential challenges and risks. Clients appreciate transparency and value partners who are upfront and honest about the opportunities and potential obstacles they may encounter together.
Engaging Communication
Communication is the cornerstone of any successful business relationship. When welcoming new clients, it is vital to approach them with warmth, professionalism, and a genuine desire to understand their needs. A warm welcome can set a positive tone and create a lasting impact immediately. Begin by introducing yourself and your team, highlighting relevant expertise and experience. Take the time to listen attentively to the client's goals, challenges, and expectations.
Engaging in meaningful conversations beyond surface-level interactions shows a genuine interest in their business and industry. You can demonstrate your dedication to understanding their unique needs by actively listening and asking thoughtful questions. This helps you tailor your approach and conveys that you are invested in their success.
Crafting A Tailored Solution
After gaining a comprehensive understanding of your new client's requirements, thanks to your insightful questions, you can create a proposal that reflects their specific needs and showcases your expertise.
Creating a personalised proposal demonstrates your commitment to going above and beyond generic offerings. It helps reinforce the notion that you are the right partner for their business.
Start by clearly outlining the client's goals and objectives, and show them how your solutions align with their vision, addressing their pain points with precision and clarity. Present case studies or success stories that highlight your track record of delivering results in similar scenarios, as this evidence builds confidence and strengthens your position as a trusted advisor.
Consistency, Consistency, Consistency
Consistency is a crucial element when it comes to creating a lasting impact on new clients. It involves delivering on your promises consistently and maintaining a high standard of service throughout your business relationship. Consistency builds trust, reliability, and confidence in your ability to meet and exceed expectations. Establishing transparent processes and standards ensures that every interaction, communication, and deliverable consistently reflects your professionalism and dedication.
Consistency goes beyond delivering the expected outcomes; it extends to your communication style, branding, and overall experience. Use consistent language and messaging across all touchpoints to reinforce your brand identity and values. Send requested information from potential clients promptly, and use tools like PDF compressors to help you include as many valuable documents as possible in an email. This uniformity allows clients to associate your business with reliability and professionalism, making a lasting impression that sets you apart from competitors.
Going The Extra Mile
Exceptional customer service is pivotal in creating a lasting impact on new clients. Going the extra mile to exceed expectations can leave a powerful impression and foster a sense of loyalty. Anticipate your client's needs and proactively provide solutions or recommendations that add value to their business.
Timely responsiveness is also crucial. Respond promptly to inquiries, address concerns swiftly, and provide regular updates on progress. Show that you genuinely care about your client's satisfaction and success. You establish a strong foundation for a long-lasting and mutually beneficial relationship when you demonstrate your commitment to their business goals and invest the time and effort to support their needs.
Nurturing The Relationship Beyond the Contract
Winning a contract is just the beginning. Nurturing the relationship beyond the initial agreement is crucial to creating a lasting impact on new clients. Building a solid foundation for future collaboration requires ongoing effort and dedication. Schedule regular check-ins and meetings to meet your client's evolving needs. Seek feedback on your performance and actively incorporate their suggestions to enhance your service delivery. Show appreciation for their business by expressing gratitude and recognizing their contributions to your mutual success.
Furthermore, consider offering additional value-added services or opportunities for collaboration. Sharing industry insights, networking opportunities, or offering educational resources can further solidify your position as a trusted partner and demonstrate your commitment to their growth.
Start Forming The Connections
Creating a lasting impact on new clients is vital to building successful business relationships. You can win both hearts and contracts by focusing on warm and engaging communication, crafting personalized proposals, nurturing trust through transparency, and nurturing the relationship beyond the contract.
Remember, first impressions matter, but ongoing effort and dedication make a difference. By consistently delivering exceptional service, demonstrating your expertise, and building trust, you lay the groundwork for long-term partnerships leading to mutual growth and success. Embrace these strategies, and watch your business relationships flourish, solidifying your position as a trusted advisor in your industry.