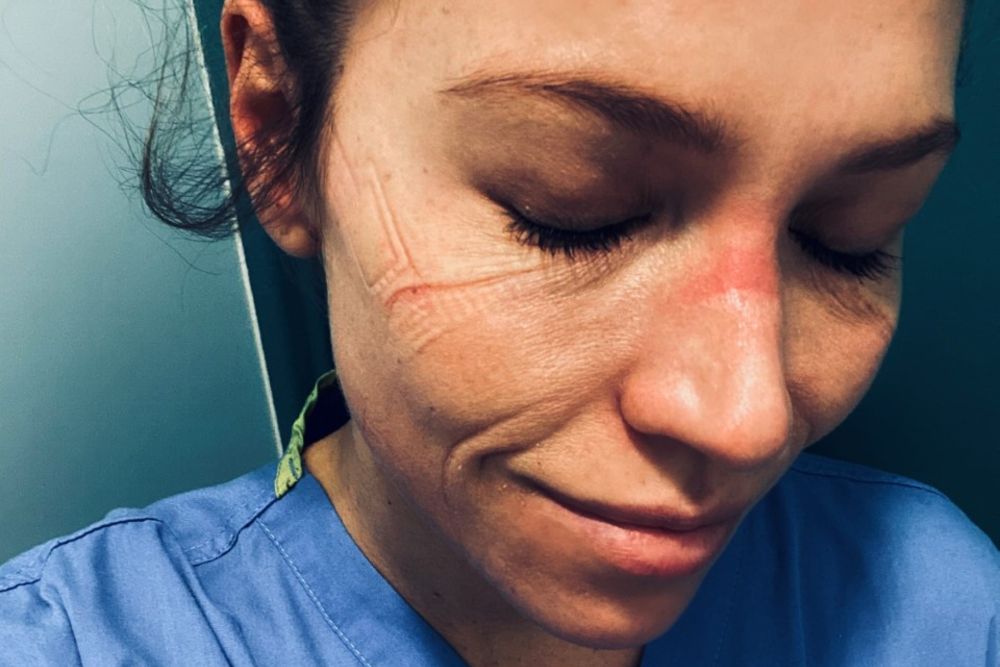 Guernsey woman Lydia Taylor, who is an ICU nurse at a London Hospital, has been giving her account of the fight against Covid-19.
Lydia has shared her powerful first-hand account, and it has already moved hundreds of islanders.
She described working 13 hour shifts in what she described as a warzone.
An article shared by the States of Guernsey has been re-shared almost 100 times in a matter of hours.
Scores of islanders have sent messages of support.
Lydia trained at the Institute of Health and Social Care Studies in Guernsey and worked at the Princess Elizabeth Hospital before moving to the UK.
Since moving to London, Lydia has worked in a large Neuro Intensive Care Unit (NICU) at a major trauma centre, completed part of her Masters in the care and management of the critically ill patient, and had, what she calls, a brief dabble in the world of private healthcare – all before COVID-19 hit English shores.
Lydia is now working as a Clinical Research Nurse within the department of Infectious Diseases for a distinguished London University.
During the first wave, she returned to the NHS and worked in A&E. In the second wave, she was redeployed to an Intensive Care Unit (ICU).
'It felt like a war was upon us and I wanted to do my bit," she says.
"This ICU was already understaffed and had now extended beyond overflow wards into theatres and separate buildings. I was rusty, it took a while to remember how to care for a patient requiring multi-organ support. It was scary. I didn't know anyone. Everyone in full PPE. And the patients were sick, really sick.'
"The day is less about providing the personal 1:1, high standard of care which nurses strive for, but more about survival and attempting to get through the never-ending list of tasks. For the team to survive, for the patients to survive. There is a dedicated room for crying. When it all gets a bit too much.'
"The sheer volume of death faced by the ITU team during this pandemic is gigantic and not even NICU could have prepared me. A COVID death isn't like those that came before, there is limited time for personal touches and the small things, which I think, make a death more peaceful and dignified. The heart-breaking thing for me is that so many families haven't been present when their loved one has passed. Which to me, has always been the most important.'"
Read Lydia's story here: covid19.gov.gg/together/stories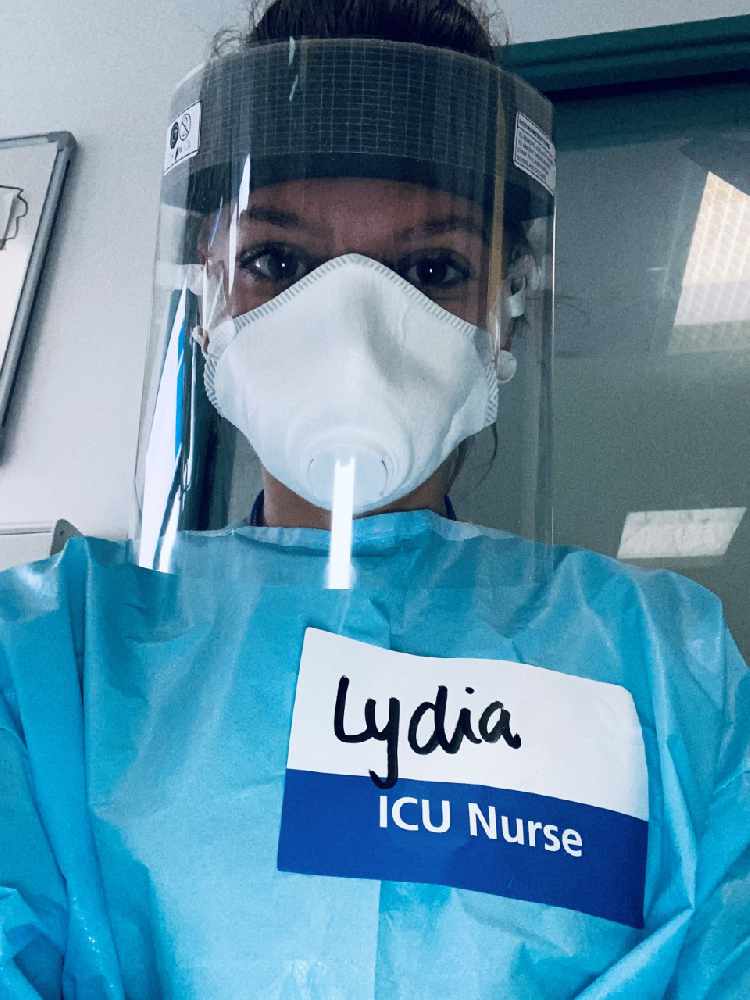 In a social media post, a government spokesperson wrote:
"Thank you Lydia for sharing your story. We were truly humbled to read your account, and so proud to say you are from our community, from our Island. These incredible first-hand accounts put our daily struggles into perspective.
You, and your colleagues around the world, are heroes to us."
Supportive messages in response to Lydia's story include;
"Amazing Lydia ! We will forever be grateful and so very Thankyou for all our hero health workers wherever they are ! "
"Well done Lydia. I am sure the whole of Guernsey is proud to say you are a Guernsey girl."
"One of the many unsung heroes of this pandemic. Such strength and resolve - I don't know how you all do it."