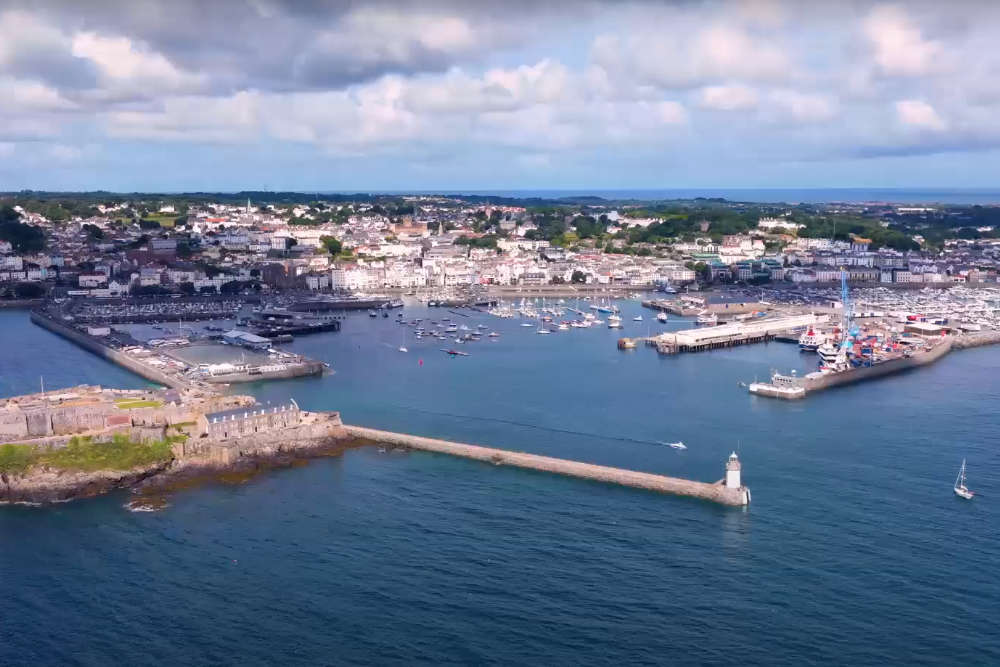 A public consultation will begin shortly to get islanders' views on multi-million-pound marina plans for St Peter Port.
Last year the States voted to investigate a development in the 'Pool' area of St Peter Port harbour.
Guernsey Ports has carried out a range of studies in response, and has now produced an initial outline design.
The plans include building a large breakwater to protect the pontoons and re-organising the berths, at the estimated cost of £90 million.
This would create more than 200 additional berths, which could accommodate medium and larger leisure boats, and make the marina accessible regardless of the tide.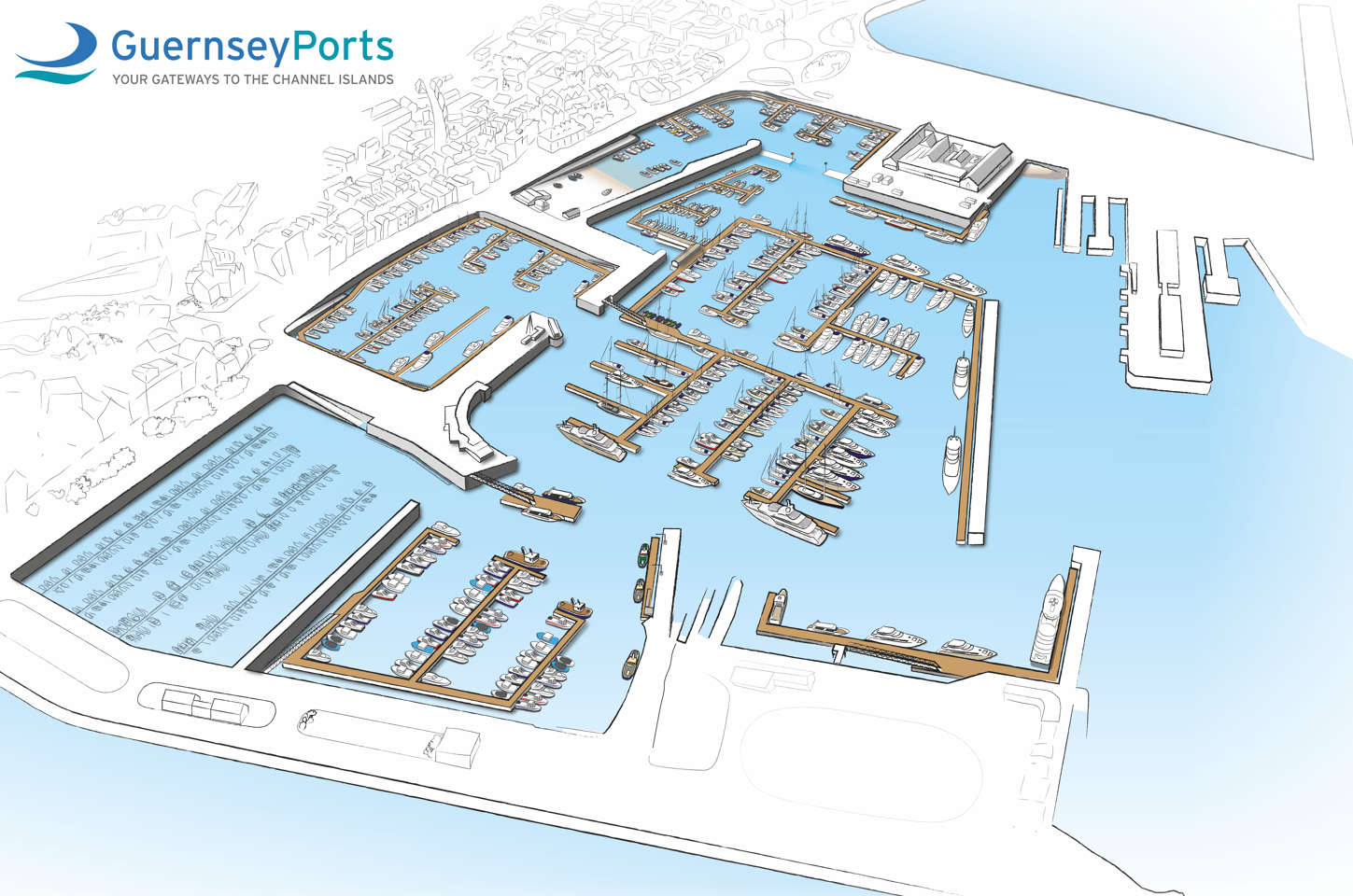 Proposed plans for St Peter Port Harbour.
Programme Manager Jenny Giles says their research shows it's feasible:
"Because of the weathered rock that we can dredge, and because we can protect so much of the rest of the area, and because we can re-organise everything that we've got there already, it is a good idea and will offer us a good return.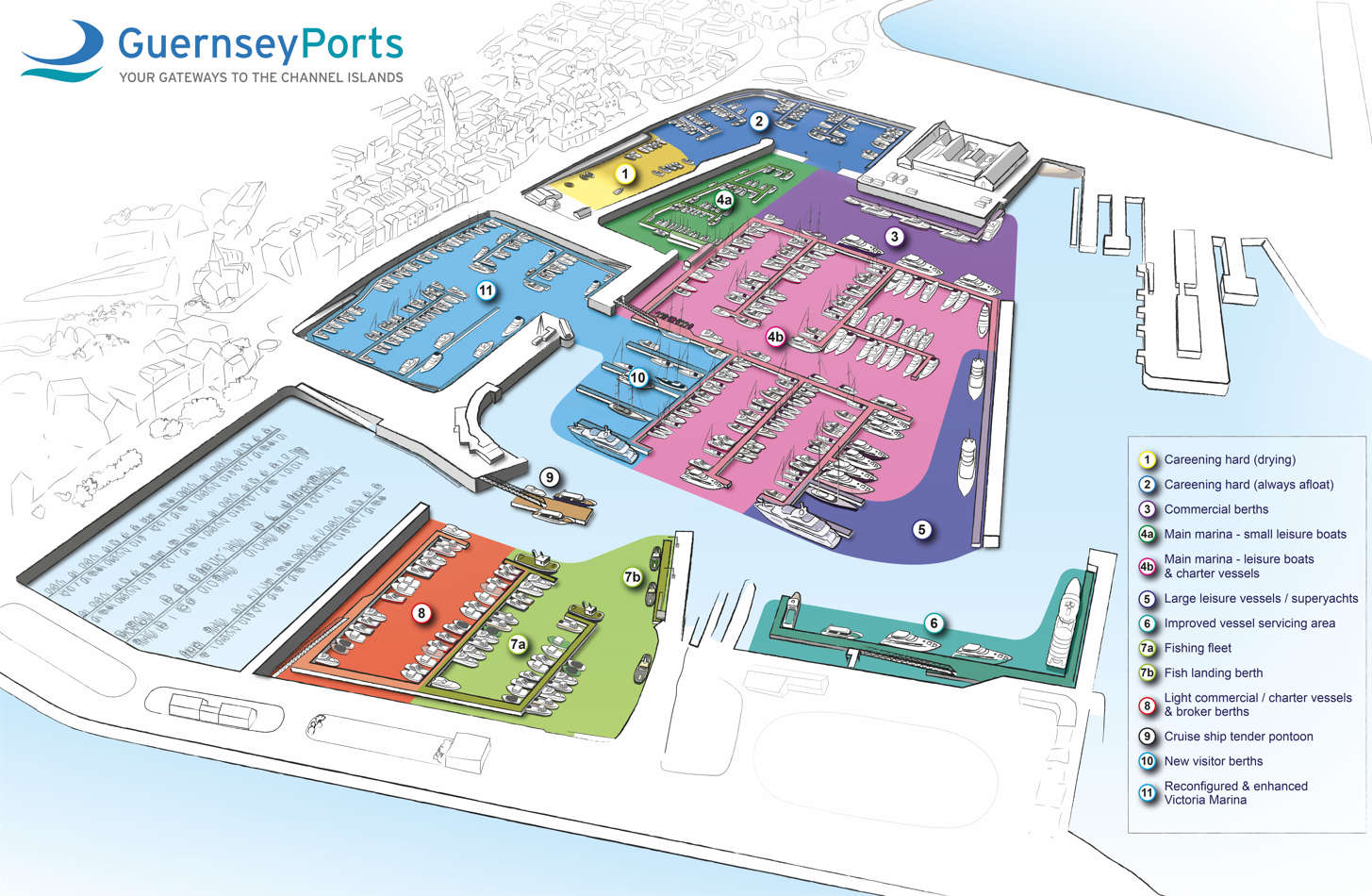 Visual of the possible reorganisation of the moorings in St Peter Port Harbour.
She said the design could help the island's tourism industry, by keeping the Victoria Marina open:
"At the moment, the visitors have a very short season between April and September, and after that, there's a lot of rough weather and it's not very nice for visitors to be staying there.
The breakwater makes everything behind calm, and Victoria Marina can then be used outside that season.
You could have permanent moorings there and people could come over in the winter. There are so many opportunities that we ought to take advantage of."
Guernsey Ports has created this video highlighting the benefits of its proposals:
Doug Wright, Commercial Manger of the Port, says Guernsey has needed this update for a while:
"The marinas were built some time ago for the boats that were in circulation, they were much smaller boats, and we need space for much bigger boats.
This will give us the opportunity to do that, so it will meet the current demand and hopefully give it a little bit of future-proofing."
He added why the team wants a public consultation:
"Most people we have presented to so far have an interest in boating.
The public consultation gives an opportunity for those who might not have an interest to have a say as well."
Two public drop-in sessions, where members of the project team will be on hand to answer questions, will be held in the Harbour Terminal on the New Jetty.
These will be from midday until 7pm on Friday 4 November, and from 10am until 4pm on Saturday 5th November.