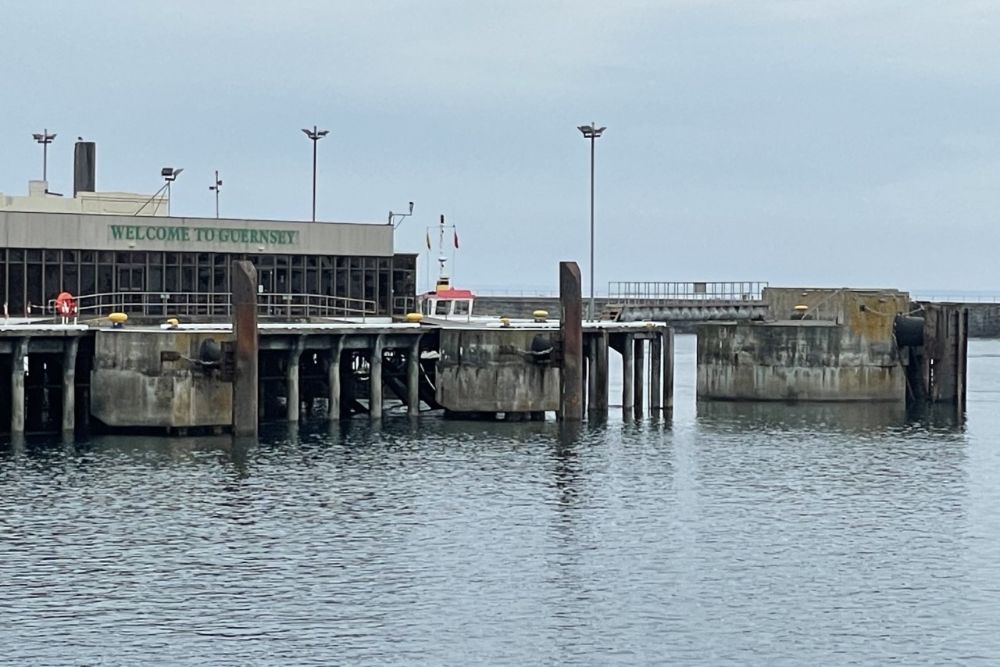 Ambitious plans for a £360 million overall of Guernsey's Harbours have been rejected by the States.
Deputies have thrown out the States' Trading Supervisory Board's proposals, which included building a new commercial port at Longue Hougue South.
The plans were unveiled last month following a comprehensive review of the island's harbour requirements and recommended a new port for freight and fuel imports, a new ferry passenger terminal and revitalising St Sampson's harbour and the Bridge.
Speaking at the time, Guernsey's Harbourmaster, Captain David Barker, said the creation of a new port is in keeping with how harbours have evolved over the centuries to meet changing demands.
"There are issues in both St Peter Port, where so many activities are having to compete for the same space, and St Sampson's, with how we currently import fuel, and including the condition of the current infrastructure. These are all urgent needs to be addressed."
Guernsey's Chamber of Commerce had backed them, but the Confederation of Guernsey Industry had called them a 'missed opportunity' and said the was little economic justification for a new port at Longue Hougue South.
Nine amendments were lodged to the STSB's proposals, which were eventually defeated by 21 votes to 13, with six abstentions.
Deputies also said no to extending St Peter Port harbour at the East Arm End.
What they have agreed to, after a long and ill-tempered debate, is to set up an arm's length body to look at the future of the eastern seafront and a Pool Marina in St Peter Port.
That was the result of an eleventh-hour compromise.
The Development and Regeneration Board is expected to be set up by the end of this year, and report back with another plan by December 2022.
There was plenty of disgruntled reaction on twitter to the debate and its outcome:
I learned a lot from the Guernsey Harbours debate. Most disappointing was that, having been voted in, the @sashakmiller blue economy amendment was later defeated when main proposition was overturned on a casting vote which could have so easily been avoided.

— Steve Falla (@steve_falla) June 18, 2021
When a senior committee brings forward a "compromise" agreement, hails it as a great example of "listening" and "working together" and then proceeds to vote against the one proposition that makes it a compromise - THAT is totally disingenuous.

— Sasha Kazantseva-Miller (@sashakmiller) June 19, 2021
The new States of Prevarication are in full swing

— Charles Parkinson (@dep_parkinson) June 18, 2021
I'm gutted. I honestly thought this new assembly were going to be bold and get things done. Yet another blow to progress which will most certainly come back to bite us. Well done to those who tried.

— Chad Murray (@capt_murray) June 18, 2021
The king is dead, long live the king. Today's State's debate was reminiscent of the very worst of the old, a travesty. Why pay £800k on consultants when Peter Ferbrache compares the complexities of a £300M port project to his £15th century fireplace which was built by locals!

— Barry Brehaut. (@BrehautBarry) June 18, 2021