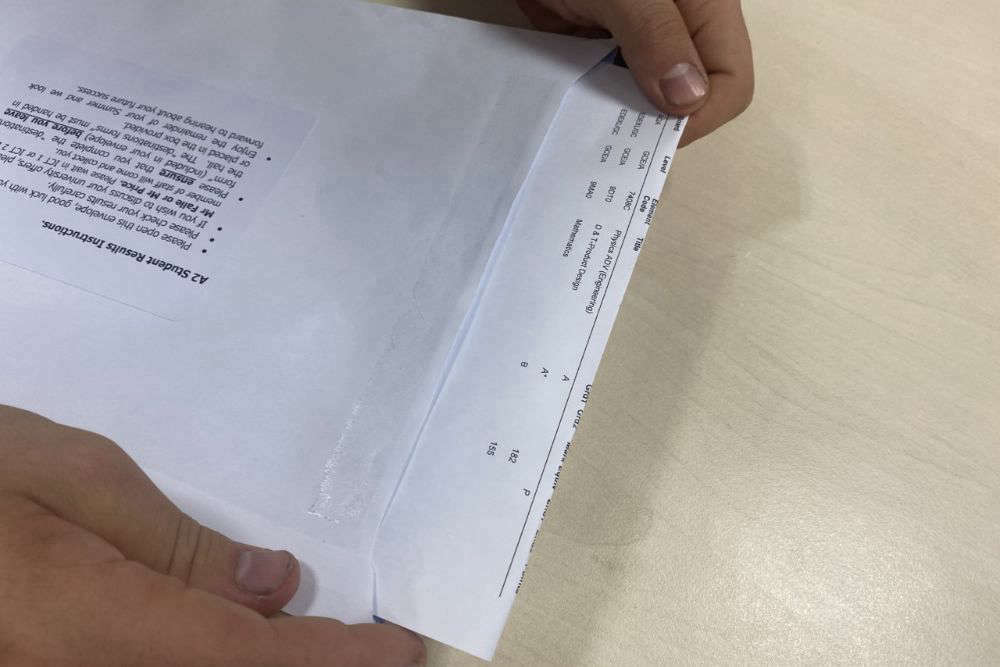 Guernsey's A-level students have recorded a pass rate of 99.3%.
That compares to 98.9% in Jersey and 98.4% in the UK.
These pupils were the first to sit their A-levels without the experience of sitting their GCSEs because of the coronavirus pandemic.
But that didn't stop 99.3% of Guernsey students getting A*-E in their A-Levels and their equivalent IB Certificates.
Three Guernsey colleges achieved a 100% rate - The Ladies' College, Elizabeth College and Blanchelande College.
The Ladies' College pupils got almost 50% A*/A grades.
Principal Daniele Harford-Fox says her students deserve praise.
"Obviously, it's been an incredibly difficult two years for the students, but what they achieved is not only a massive academic achievement, but a personal achievement too, because these people haven't ever sat formal examinations.
With the Covid back setting and with the fact that they had time off school and they had to learn online - it's just been so disruptive.
So to keep the eyes set on what they wanted, I just think it's a real testament to their own resilience and determination."
39% of Elizabeth College pupils achieved A*/A.
Principal Jenny Palmer says every student should be proud of their results.
"All our students have done their very best under, once again, disrupted circumstances.
It's really important on result day that we're celebrating everybody's outcomes because there are going to be those students who are targeted for A stars, and then there are going to be those students who are targeted for Cs and Ds, and for them achieving those grades they're targeted for is absolutely a success."
Guernsey Grammar Sixth Form Centre students achieved a 98.6% overall pass rate.
Principal Kieran James says he's delighted with this year's performance.
"We always knew 2022 would be a transition year between the 2021 results - when assessments were undertaken by schools - and 2019 - the last year exams took place.
We're thrilled that for our students, the proportion of A*/A grades is even higher than in 2019.
This is testament to their hard work during the significant disruption caused by the pandemic".