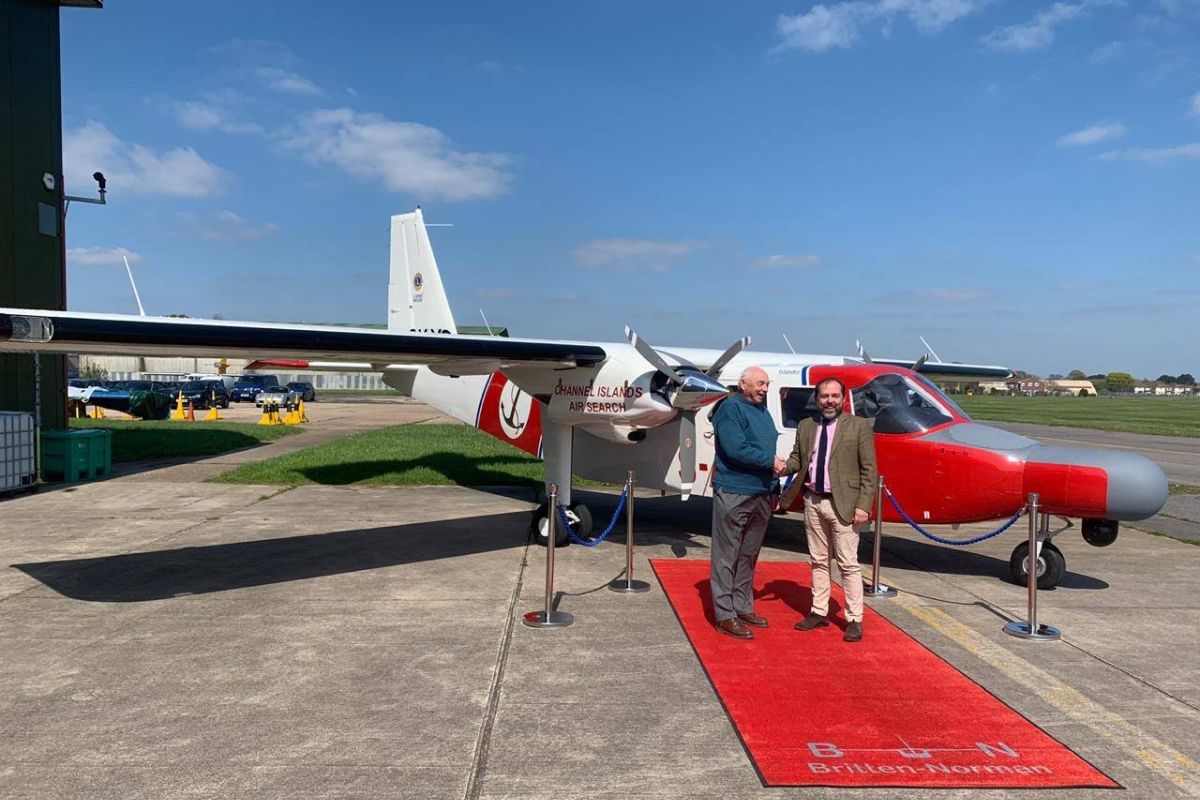 The Channel Islands Air Search plane will be back in service by the end of the month.
The Islander aircraft has been out of action since December when its wing was damaged when it hit a light aircraft while taxiing at Jersey Airport.
Reports were filed with the Channel Islands Director of Civil Aviation and the UK AAIB (Air Accident Investigation Branch) at the time.
Air Search says the manufacturer - Britten-Norman - which has been carrying out the repairs has been waiting for parts because of "supply chain issues caused by Covid".
At the same time, a major but routine piece of engineering work was carried out, along with an annual maintenance check.
The Islander aircraft has also been transferred from Guernsey's 2 Reg to the US Federal Aviation Administration's 'N reg', which Air Search says was a contractual obligation with the manufacturer.
Air Search says the remaining parts are due to be installed and the aircraft flown back to Guernsey by the end of April.
The charity does not have a backup aircraft so it's been unable to operate a search facility while the plane has been out of action.