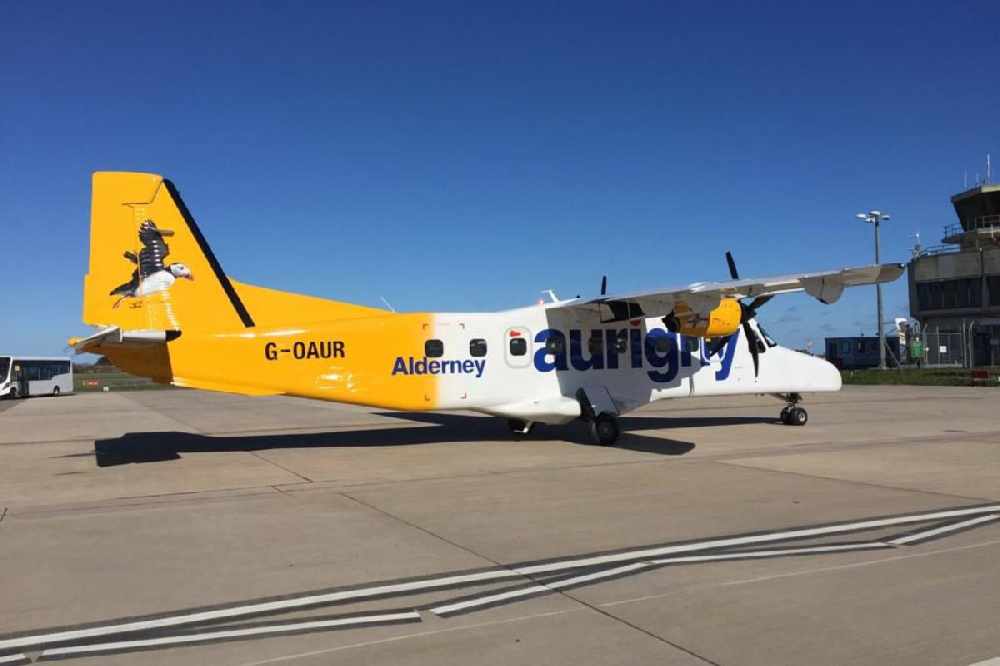 Alderney has reached an agreement with Aurigny to secure flights to and from the island for the next five years.
The Public Service Obligation - or PSO - will provide certainty to islanders.
Aurigny's Chief Executive Nico Bezuidenhout says he hopes it will be a welcome development:
"The resolution of the PSO is good news and ends much uncertainty for all those who use and operate the services in and out of the island. It signifies a commitment to the route for the next five years and I hope this is welcomed by both residents and visitors to Alderney.
"We have been working with key stakeholders in Guernsey and Alderney and will shortly be assisting them with a feasibility study in relation to the Alderney runway."
The PSO will also see larger aircraft make some low-level approaches to Alderney's runway as part of a study to assess the types of aircraft that can use the facilities.
Aurigny's confirmed the work doesn't necessarily mean the runway will be extended.
Regardless of the outcome, the airline has committed to regular daily return services between Guernsey and Alderney and Alderney and Southampton.
Deputy Peter Roffey commented on the agreement.
"I welcome this agreement as a positive final step in future proofing air connectivity for Alderney. The collective aim of all those involved has always been to ensure that air connectivity was assured in a financially sustainable manner, which I believe has now been achieved."
"Ensuring service delivery that enables economic development and social wellbeing is critical in every society. Through the PSO we have secured services today, whilst keeping an eye on future-proofing infrastructure to be fit-for-purpose for delivery into the future."