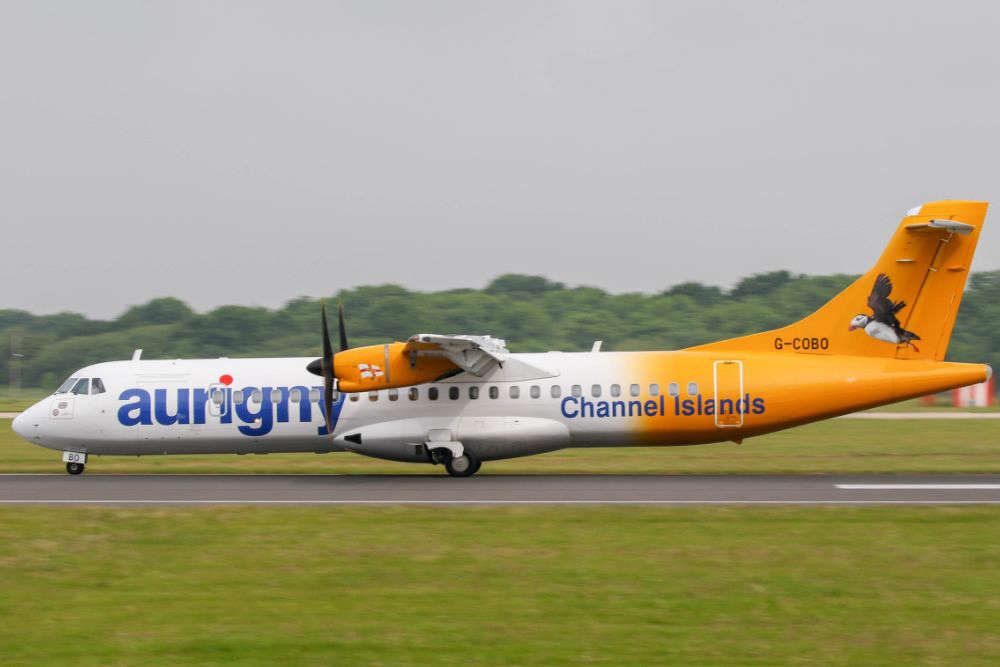 Deputies agree to a £24M extension and full airport refurbishment by 22 votes to 14.
Deputies have voted for the option known as C Plus, which will enable larger, ATR72 aircraft to operate into Alderney.
However, they won't be able to take a full complement of passengers, even with the tarmac extended.
Under the resolutions agreed, the runway will be extended, the 1960s terminal rebuilt and the fire and security facilities updated.
22 deputies voted for, 14 against, one abstained while 2 members weren't present.
Alderney's politicians, business leaders and members of the community have been pushing for the extension, saying it's the only way to help the economy prosper.
Now that the extension has been agreed, Alderney's States will seek to borrow money from the Guernsey bond to contribute £3.5M towards the overall cost.
The debate faced many amendments. A number centred around the £2M subsidy paid to Aurigny under a Public Service Obligation to operate the loss-making Alderney routes.
Deputy Peter Roffey succeeded in reducing that to 60% while later, deputies Mark Helyar and Alderney representative Alex Snowdon succeeded in dropping that to 50%. That was cemented in the final round of electronic voting.
At times, the debate widened into the spectre of taxes and GST. Deputy Neil Inder had this warning over the project's cost: "P&R needs to be open and transparent. If we can't do it for the £24m, if we're looking at £36m or £40m, I'll personally bring a requete myself to go back to Option A."
Some, including deputy Jonathan le Tocq, wondered whether larger aircraft, with three daily flights, was the right way to go for inter-island travel: "Where there's frequency, and connectivity, because there's options to do that, is the way that we should investigate. That would benefit all of us in the islands, and would make economic and commercial sense."
But P&R president Peter Ferbrache told his fellow committee member that those days were gone: "I liked it when you could go to Jersey five times a day, or Alderney. And if you missed the plane to Alderney, well it didn't matter, there'd be another one in an hour, an hour and a half, you'd be there. That's not where we are, those are all those yesterdays."
Alderney representative Steve Roberts told the Assembly that this was the most important moment of his political career: "The outcome will set the path for Alderney's future but also for our relationship with Guernsey, as we move forward together, to tackle some of the ever increasing challenges that our governments and communities face, alike."
P&R will now discuss financing the £24M project with the States of Alderney.