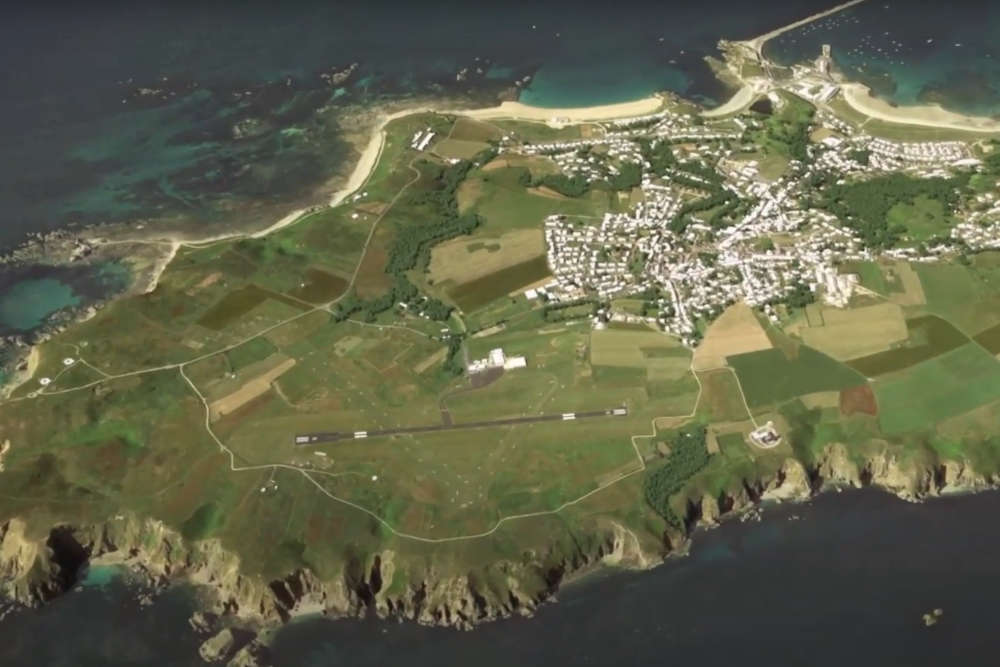 Alderney's States will borrow money to contribute to the lengthening, widening and upgrade of its airport.
States members have agreed to the landmark decision to borrow money using the Guernsey Bond to contribute towards a full upgrade of Alderney airport.
If the project is given the go ahead, it will be the first time Alderney's States has gone to the market to finance a capital project.
But the agreement depends on the outcome of the November States meeting in Guernsey, because deputies there have the ultimate say on whether the £24m airport terminal rebuild and runway lengthening and widening should go ahead.
The project has the backing of Guernsey's senior committee, Policy and Resources, and the States Trading and Supervisory Board.
Both say lengthening would secure Alderney's aviation future and would be cheaper in the mid to long term, as it would enable larger aircraft to operate.
That means States owned airline Aurigny could use an ATR 72 and by getting rid of its Dorniers it would save on maintenance and pilot costs and reduce the cost of the Public Service Obligation, or States subsidy, that enables it to run the Alderney routes.
But the move faces opposition.
Deputies Carl Meerveld and Chris Blin have laid two amendments to the Policy Letter, enabling other Assembly members to vote for runway resurfacing but not lengthening, something that Guernsey has already committed to, given the age and condition of the tarmac.
Deputy Meerveld says building a longer runway based on one operator and one aircraft type is short sighted:
"The proposal, as it stands, is effectively rebuilding the airport around the ATR 72. That expanded airport will have much higher requirements from the CAA for 24 hour security, fire cover and scanners and security at the airport.
You don't build an airport with a 50 year life and a 50 year liability to service one aircraft type."
He also says a longer runway may not be needed as aviation decarbonises and smaller, electric aircraft become available:
"I want to see Alderney supported and I want to see them have connectivity. But I want to look at more practical, pragmatic solutions that are truly future proofed and not something that creates a long term liability."