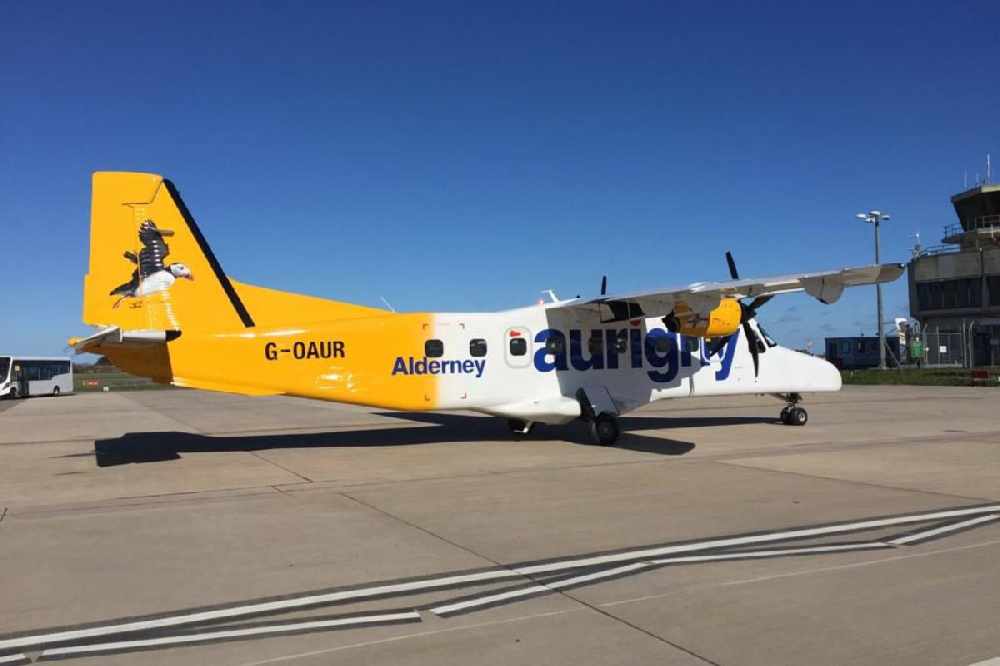 New arrangements are to be put in place by P&R to ensure Alderney's air connectivity for the future
The Policy & Resources Committee and Aurigny are working on a new agreement to ensure the people of Alderney have resilient air connectivity to Guernsey and Southampton for the next five years.
Following their election in autumn, the new P&R Committee said it would work closely with the States of Alderney and the wider community to ensure that the relationship with Guernsey is 'mutually supportive'.
One of the first steps that has been taken is to re-start the public service obligation process 'to provide greater clarity for Aurigny and for Alderney on air services'.
Deputy Mark Helyar, the Policy & Resources Committee lead on the relationship with Alderney, says: "It is important that Alderney has assurance about its air connectivity. It is also important that this is provided in a way that is financially prudent, and that can be delivered by Aurigny. The collective aim of all parties is to ensure air connectivity to Alderney in a financially sustainable manner.
"The tender process that was overseen by the Committee for Economic Development in the previous term concluded with a clear recommendation, with Aurigny as the preferred bidder. The new Committee has picked up the baton, and very positive and can-do discussions with the new Chief Executive of Aurigny have enabled us to find a solution that will represent value for money for all parties.
"The States of Alderney has provided considerable input into the process, both James Dent and supporting officers, and we are grateful for their clear and pragmatic approach that has helped to resolve this important matter."
Policy & Resources says the plan is to finalise a five-year arrangement with a target of £2 a year paid to support the routes.
It says that would give a 'significant saving' over five years in comparison to the current arrangement.
We're told the contract will give Aurigny flexibility to make changes to schedules and fares in line with demand and to meet financial targets.
Subject to demand, Aurigny could operate two rotations each day between Alderney and Southampton and up to four rotations per day between Guernsey and Alderney.