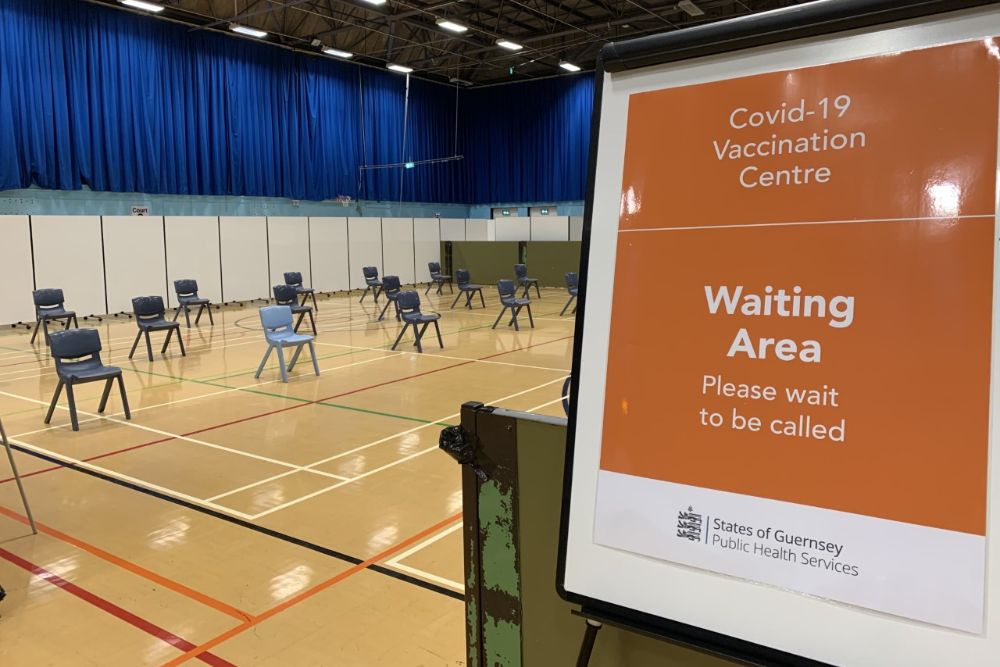 Islanders have taken advantage of walk-in clinics at Beau Sejour and - for the first time - at GP surgeries.
Dr Nicola Brink has heaped praise on an 'amazing' vaccination effort, with a total of 2,654 people jabbed on Saturday (18 December) alone.
More than 1,400 doses were administered at the Community Vaccination Centre, with the others at three GP surgeries.
The Director of Public Health says she can't express how impressed she was - adding the community 'has been so supportive and patient.'
Just had the evening report from the Community Vaccination Centre at Beau Sejour. A total of 1432 vaccinations delivered today at the CVC! What a team and what an amazing result! Thank you does not seem adequate. But thank you very much to everyone involved . #GuernseyTogether

— Nicola Brink MBE (@DrNicolaBrink) December 18, 2021
The booster programme has been stepped up to get as many people as possible protected ahead of a predicted large wave of Omicron Covid-19 cases in the coming weeks.
12 people in the Bailiwick have so far been identified as having the new variant.
The walk-in clinics continue:
Vaccine drop-in clinic at the CVC at Beau Sejour.

Mon 20 Dec - from 9.30am to 2pm and 3pm to 7.30pm.

This clinic is for those aged 18+ requiring a booster dose, who second dose was on or before 20th September.

❗️Please read before attending❗️https://t.co/5211BrDOAU pic.twitter.com/3H3Wc7oUpb

— States of Guernsey (@Govgg) December 20, 2021