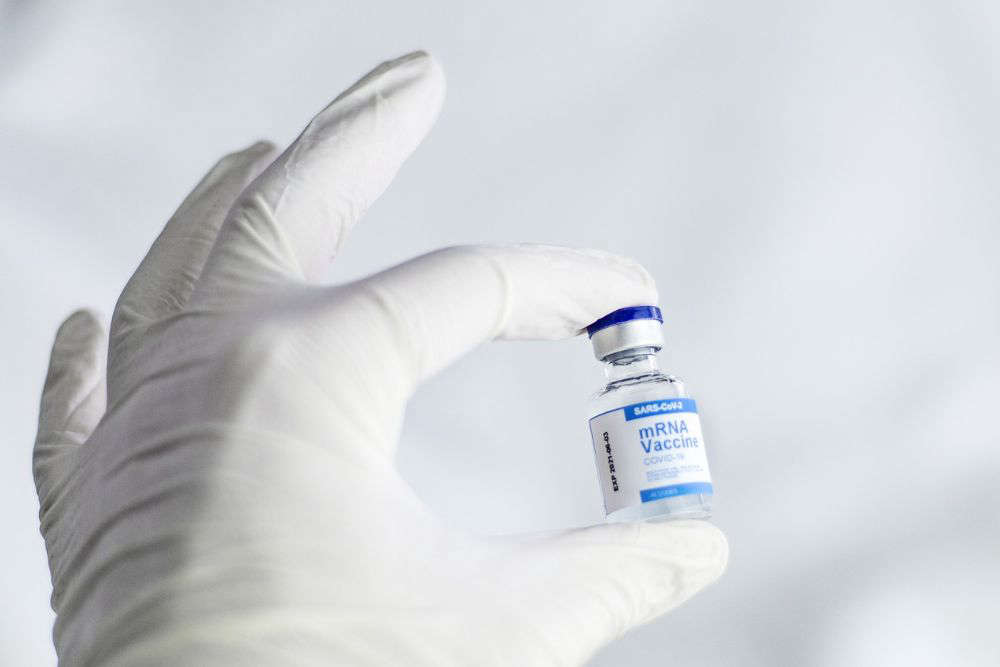 Walk-in clinics are replacing appointments in Guernsey, in a bid to get more booster shots in arms as quickly has possible.
The Bailiwick's vaccine booster programme is being accelerated amid concerns a 'big wave' of Covid infections will hit the islands in the coming weeks.
There are already six confirmed cases in Guernsey of the faster-spreading Omicron variant.
The island is following the UK in focusing efforts on getting more people to have their third dose of coronavirus vaccine as soon as possible.
Experts say that will give the best chance of protection against the impact of Omicron.
The government says it hopes much of the island's over-18 population will have had the opportunity to be fully vaccinated and boosted by the end of the year, and that the majority will be done by mid-January.
The Community Vaccination Centre at Beau Sejour will be open every day except Christmas Day and half days on Christmas Eve and New Year's Eve.
Walk-in clinics are replacing appointments, although those who already have an allotted time are being asked to attend as planned.
No more letters will be sent, and instead people who are eligible for a booster will be encouraged to attend a walk-in clinic specific to their age group.
Anyone who believes they are in a vulnerable category, but who has not received a letter, can attend a walk-in clinic.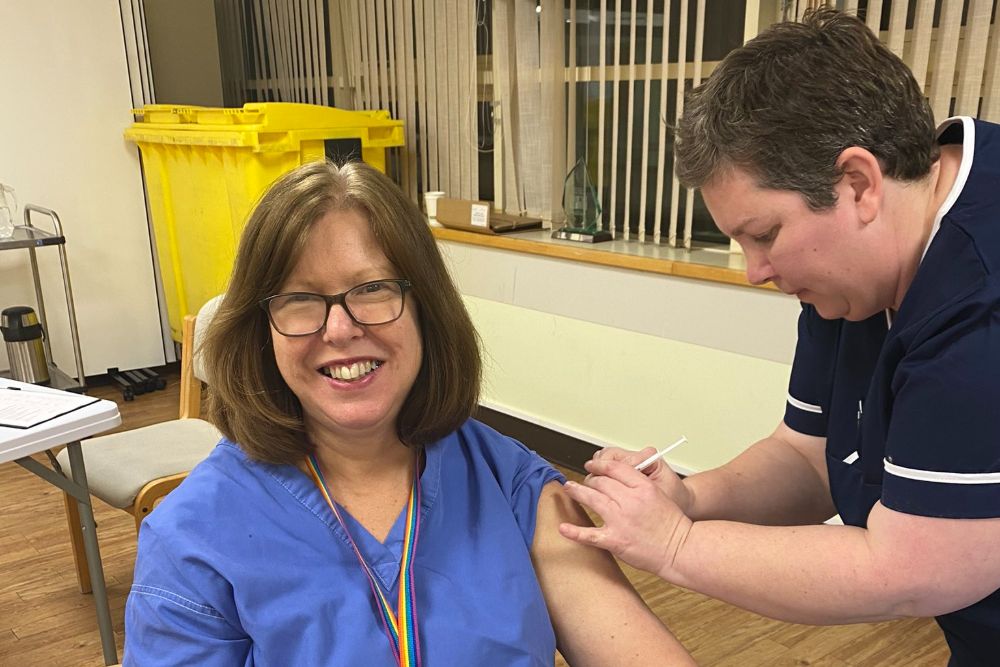 Dr Brink receiving her first Covid vaccine dose in December 2020
Director of Public Health Dr Nicola Brink says getting booster shots into as many people as possible as fast as possible will be key to tackling the threat of the Omicron variant.
"We want to slow the spread and flatten the curve, elongate it and try to keep the number of cases at a level that we can cope with, and absolutely central to that programme is our boosting.
"We will be changing our boosting programme. We will be accelerating it, everything is going to change to walk in appointments. It's going to be run seven days a week, elongated hours. The boosting will still occur on an age basis, so will go down the ages. We will advertise this through social and other media and I'd really encourage all islanders to come forward for their booster dose of vaccine.
"We're looking at a 70-75% protection against symptomatic disease if you are infected with Omicron, so, it's of fundamental importance.
"For those people who so far have chosen not to be vaccinated, have changed their mind and would now like to be vaccinated, we have our Evergreen offer. Please do come forward. You will always be welcome to join the programme."
The Civil Contingencies Authority has also extended mandatory mask-wearing to cinemas, theatres and places of worship and is asking islanders who can to work from home.
States-run schools are closing early for Christmas this Friday (17 December)