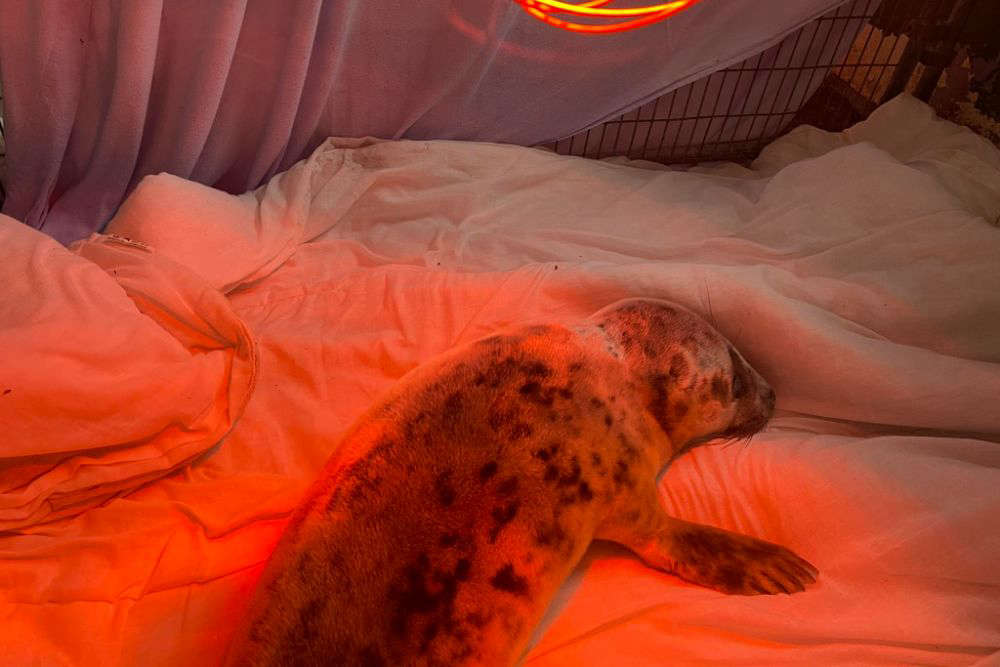 Guernsey has received another special delivery on the newspaper boat this morning as a second seal pup has been rescued.
Jem (or Jen, after her BDMLR handler, Jenson), washed into the harbour yesterday (15 November) and hid in the corner of a concrete platform.
She stayed there all day, resting in the sunlight, surrounded by harbour mud.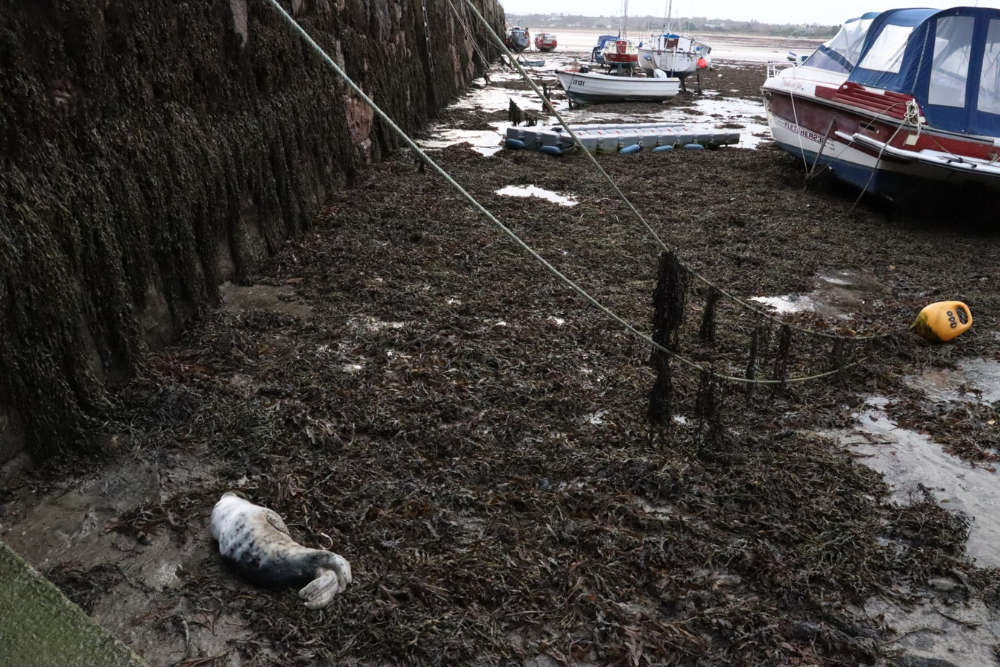 British Divers Marine Life Rescue medics lifted her after a quick assessment.
The charity would like to thank a gentleman who witnessed the lift and decided to donate money to BDMLR.
After a short stay at New Era Vets in St Helier, the decision was made to put Jem onto the newspaper boat, Iris Freight CI, and take her to the GSPCA.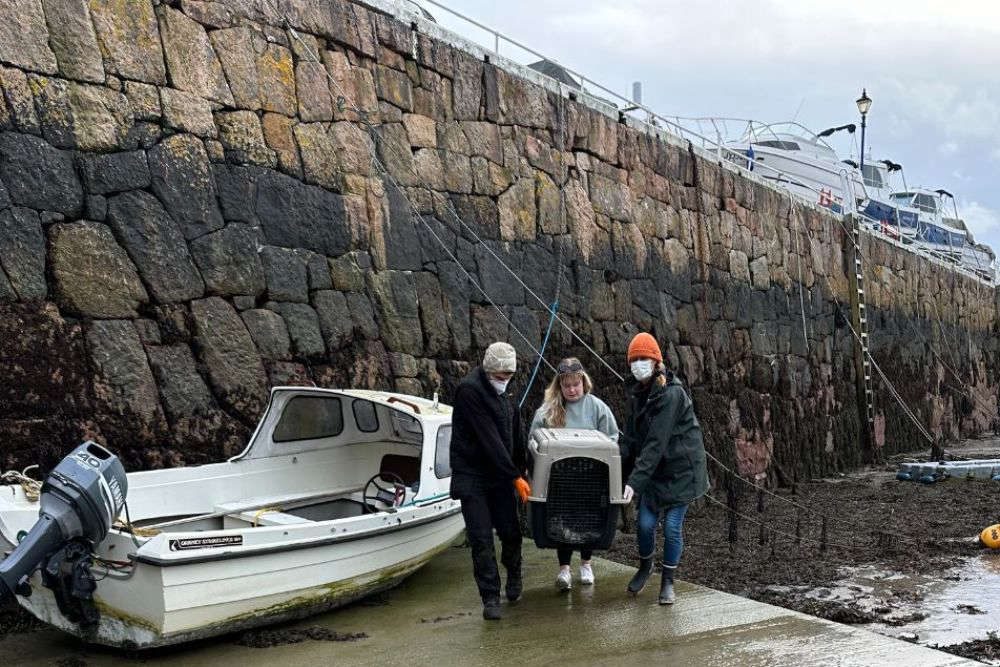 She is now in an intensive care unit, and whether the young seal will make it is 'touch and go'.
The poorly pup only weighs 11kg and is very dehydrated, and the animal charity says they are really worried about her.
"At 11kgs, she is half Faulkner's weight and a quarter of the weight she should be for her age.
"She's about two weeks older than Faulkner, who arrived yesterday."
According to the BDMLR, Jem should weigh between 25kg and 30kg.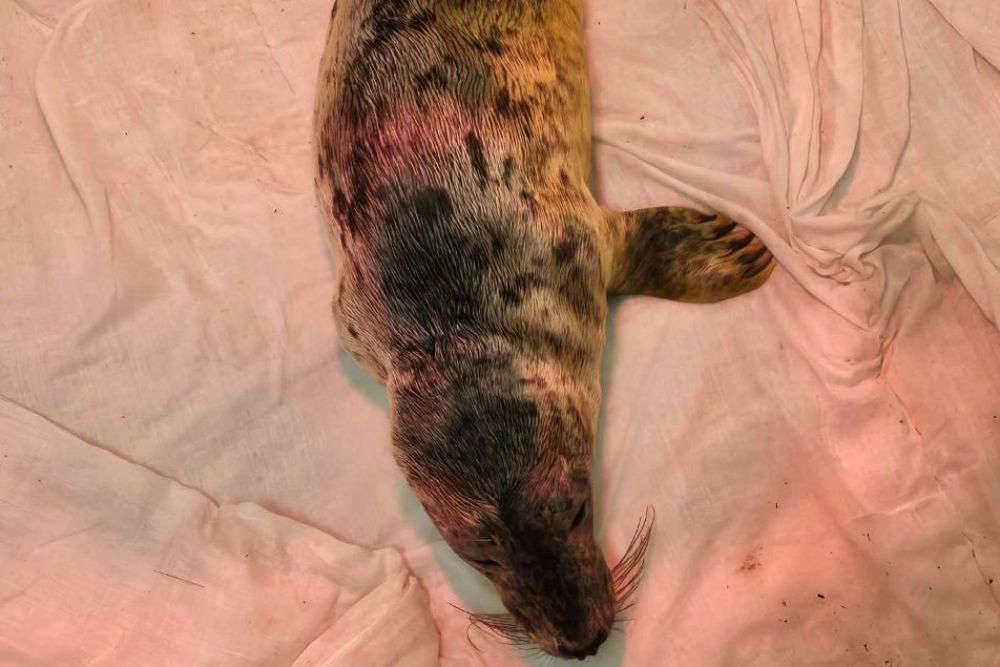 The GSPCA is appealing for a commercial-sized freezer and someone to help it store a pallet or two of mackerel and herring for their animals.
Storm Ciaran created more challenges for the wildlife welfare charity as numerous pens, aviaries, fences and equipment were destroyed.