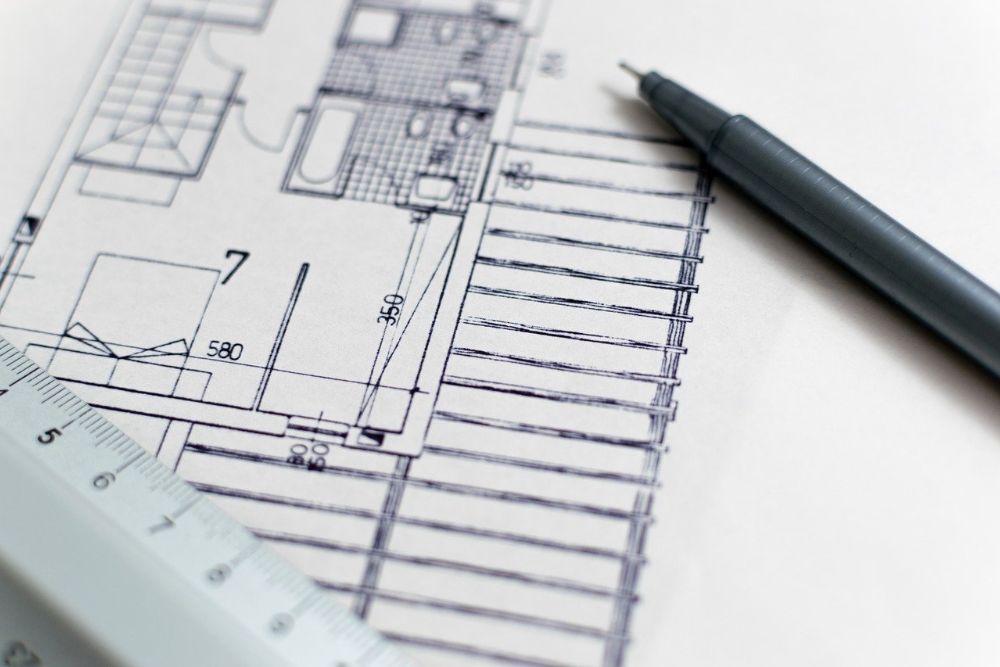 A UK-based company will be lead designer of The Guernsey Institute's post-16 facility.
Design Engine Architects from Winchester has been chosen to work alongside local firm Tyrrell Dowinton Associates.
The new building will house the Guernsey College of Further Education, GTA University Centre and Institute of Health and Social Care Studies.
Education Sport and Culture says it needs a wide range of industry standard facilities, and that UK firms have more opportunity to get experience delivering these large, complex projects.
Just last month the States announced its intention to use more local services and supplies when awarding contracts rather than overseas firms.
ESC says that is the long-term goal, and that this contract includes provision for apprenticeships and training for local students.
It says the contract will also see Design Engine and Tyrrell Dowinton Associates give students 208 weeks of apprenticeship and 48 hours of specialist training sessions.
"The Committee is determined to press on with The Guernsey Institute, and part of that project is the delivery of a purpose-built, one of a kind facility, which caters to all of the island's vocational and technical needs. It is extremely encouraging that we have been able to appoint an architect that has a great deal of experience developing further education facilities, while also appointing a local firm with the knowledge of the island which will be needed to ensure this build fits the Bailiwick." - Deputy Andrea Dudley-Owen, President of the Committee for Education, Sport & Culture.
Deputy Neil Inder, President of the Committee for Economic Development, says the procurement approach is the 'first step' towards his committee's commitment to putting more public money back into the local economy.
Paul Dowinton, one of Tyrrell Dowinton Associates' directors, says the firm is delighted:
"The combination of these skillsets will ensure that this new facility is delivered to the highest standards. This up-skilling, we believe, will equip Tyrrell Dowinton Associates to support The Guernsey Institute and the States of Guernsey in the future."
Jacki Hughes, Executive Principal of The Guernsey Institute, has called the appointment of architects for the project 'incredibly exciting':
"As we have gone through the tender process we have seen some amazing ideas and concepts, and if we can bring even a fraction of that to life for our organisation, we will have something very special on our hands. Our brief is not a simple one though; we want to become a hub for the island's community; the go to place for learning, and when we say learning, we mean courses for school leavers, directors, technical and vocational apprenticeships, university accredited degrees, and courses for hobbies and pastimes."