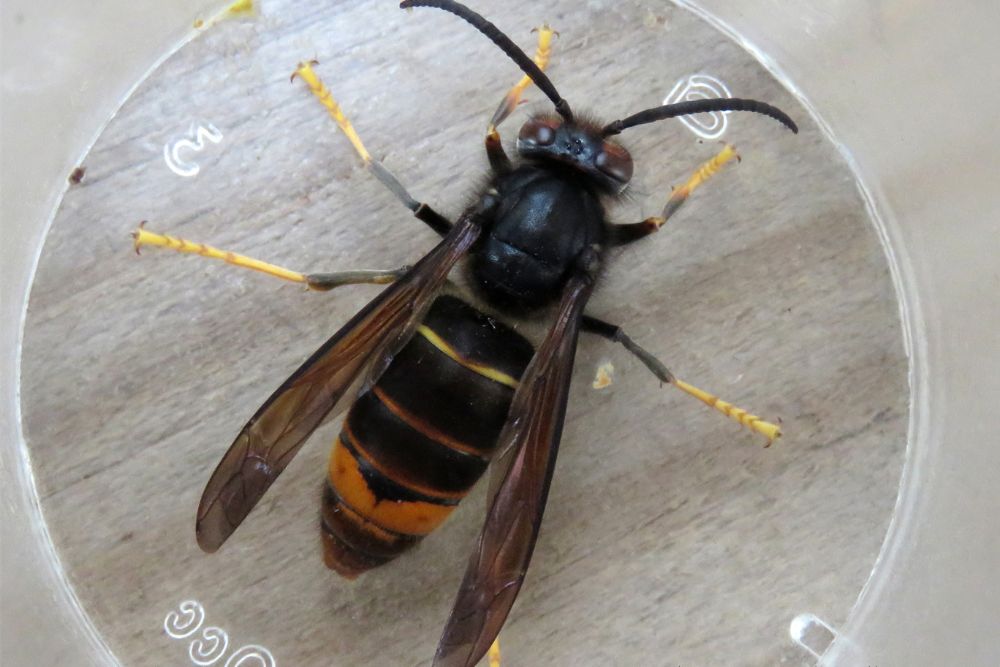 Islanders are being asked to be on the lookout after an Asian hornet was spotted by a member of the public at Pembroke.
It's more than four months since the last sighting of the invasive species in Guernsey. It is the 5th to be seen here this year.
This photo was submitted to the Asian Hornet Team who were able to confirm it.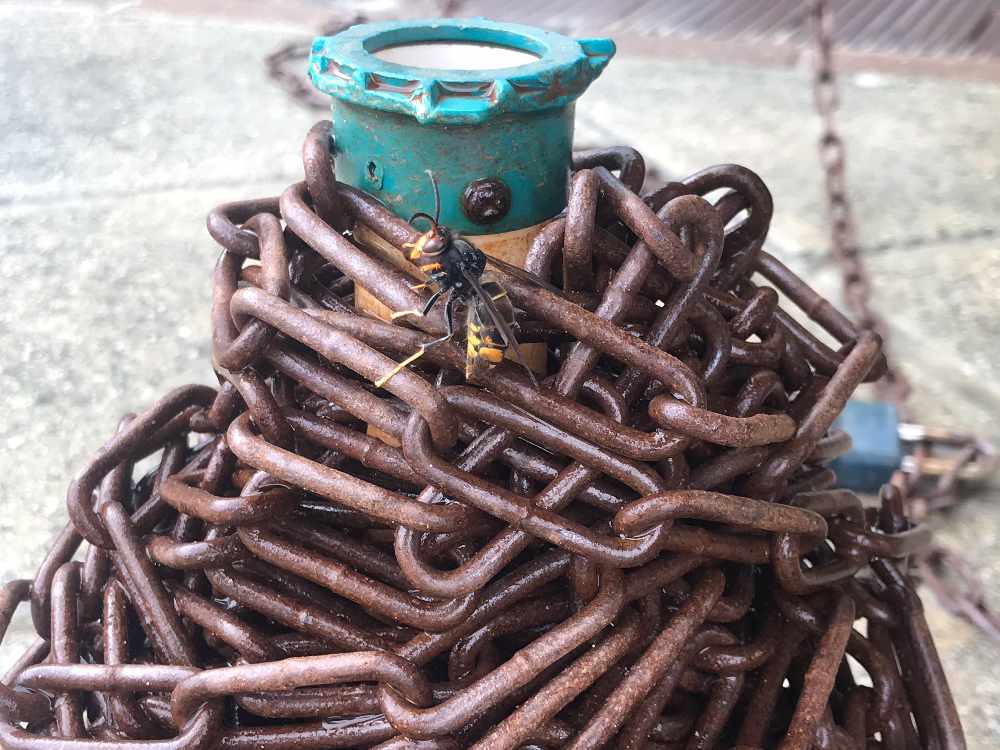 Over the next week the Asian Hornet Team will be trying to spot more around the Pembroke area and tracking them back to a nest.
They say it is possible it could be a single hornet that has flown over from France or one of the other islands, but they can't rule out the possibility of a late nest in the north of the island that has gone undetected throughout the summer.
If you think you may have seen one, you're asked to contact the team by emailing asianhornet@gov.gg.
"The support from Islanders has been essential in keeping on top of these highly invasive pests. Even though things appear to have been relatively quiet on the Asian hornet front this year, we must always assume that there will be hornets nesting on the island somewhere that we don't yet know about. At this time of the year when the weather is against them, the hornets may well be attracted to late flowering shrubs and garden plants such as the False Castor Oil Plant (Fatsia japonica). It only takes one missed nest in the autumn for the populations to rapidly increase the year after, so please remain vigilant and report any suspicious-looking insects to the Asian Hornet Team." - Francis Russell, Project Coordinator of the Asian Hornet Strategy.