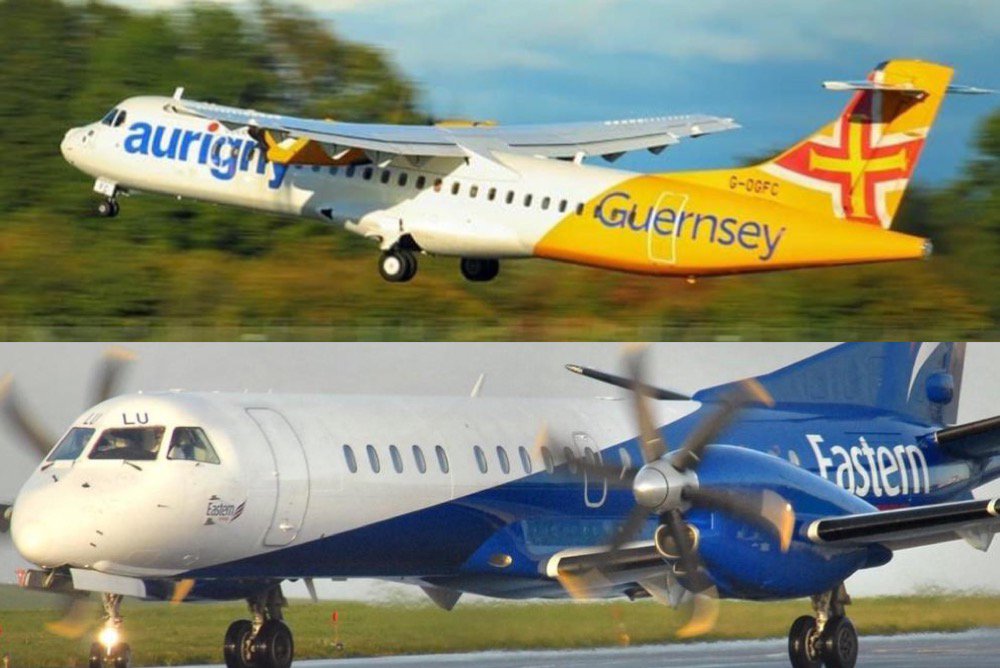 New air links from to Guernsey to the likes of Belfast, Aberdeen and Manchester will be available after Aurigny partners up with Eastern Airways.
The new connecting routes, via Southampton Airport, are set to launch later this month.
The agreement means Aurigny passengers will be able to book connecting flights from Guernsey on a single booking.
The airline says its customers would also make a saving, only having to pay UK Air Passenger Duty once.
Other new destinations through Eastern Airways include Dublin, Teeside and Leeds Bradford.
It follows a similar move by Blue Islands, which announced a deal with Scottish airline Loganair earlier this year.
Eastern Airways MD, Tony Burgess, says flights can be booked starting later this month, with more routes coming next year:
"We are delighted to announce and excited to commence this partnership with our friends at Aurigny, which will allow us to and collectively provide greater connectivity focussed initially on our Southampton Airport hub. This will open up a wide array of connections throughout the UK and the Channel Islands to all of our customers including Manchester, Belfast, Leeds-Bradford, Teesside, Aberdeen, Dublin and new destinations planned for 2021.
"By forging this partnership and joining our networks, we will now look forward to welcoming many more customers on board and providing them with an extended choice of simplified route options and seamless connectivity whether they be travelling for business or pleasure. Flights are planned to be available for booking from later this month."
Aurigny says its also looking to set up agreements with other airlines which will offer connecting flights to Worldwide destinations booked via its website.