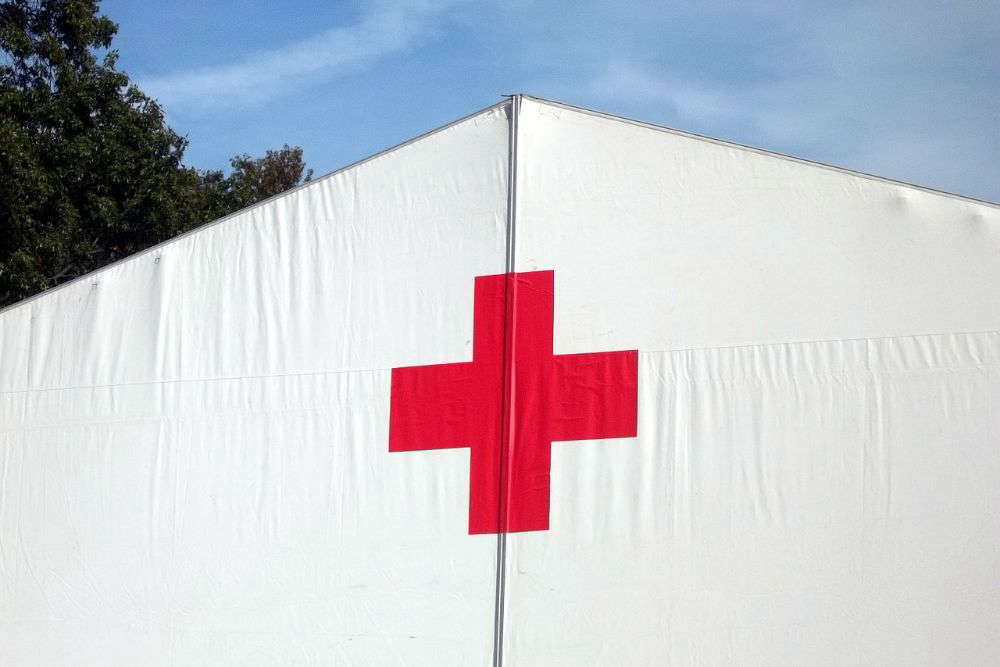 A £25,000 donation to the British Red Cross will provide blankets, shelter and water filters to Tonga which was hit by tsunami.
The eruption of the Hunga Tonga Ha'api volcano on 15 January led to a tsunami that caused huge destruction.
The small Pacific Island country was slammed by a tsunami wave of 1.2 metres.
Guernsey's Overseas Aid & Development Commission says the Red Cross is working to meet the urgent needs of the worst-affected communities.
Thousands of homes have been destroyed across Tonga's 36 inhabited islands, and there is little access to clean water in some areas.
Commission president, Deputy Chris Blin says tens of thousands of people across Tonga have been affected.
" The population of Tonga is probably just a little bit bigger than Jersey, but the amount of people who are displaced and living in a very difficult situation are in excess of 80,000."
The commission normally only supports the very poorest countries in the world, but this is an emergency award which is allowed under States rules where a disaster has impacted on a small community:
"Tonga does not fall within the list, however our focus is not just on helping the lowest quartile but when there are emergencies we come together to look at the situation and its requirements and we see what we can do.
As fellow Islanders, the population of the Bailiwick of Guernsey can perhaps appreciate a little more than some the very difficult situation the Tongans are in. This is further exacerbated by Tonga's remoteness. It is over 1,000 miles from New Zealand and 2,000 miles from Australia.
Having previously spent some years living in Vanuatu, which is located approximately 1,200 miles from Tonga, I am aware of the impact this type of disaster can have on the Pacific Islands and especially how these island groups are far less developed to what we are accustomed to in the Northern hemisphere. It therefore is only right that we recognise the awful challenges they face and assist in some small way."
Although a number of nations are providing aid, it has recently been reported a further $1.6 million is needed.
The British Red Cross says 50,000 people are still struggling access drinking water and sanitation.