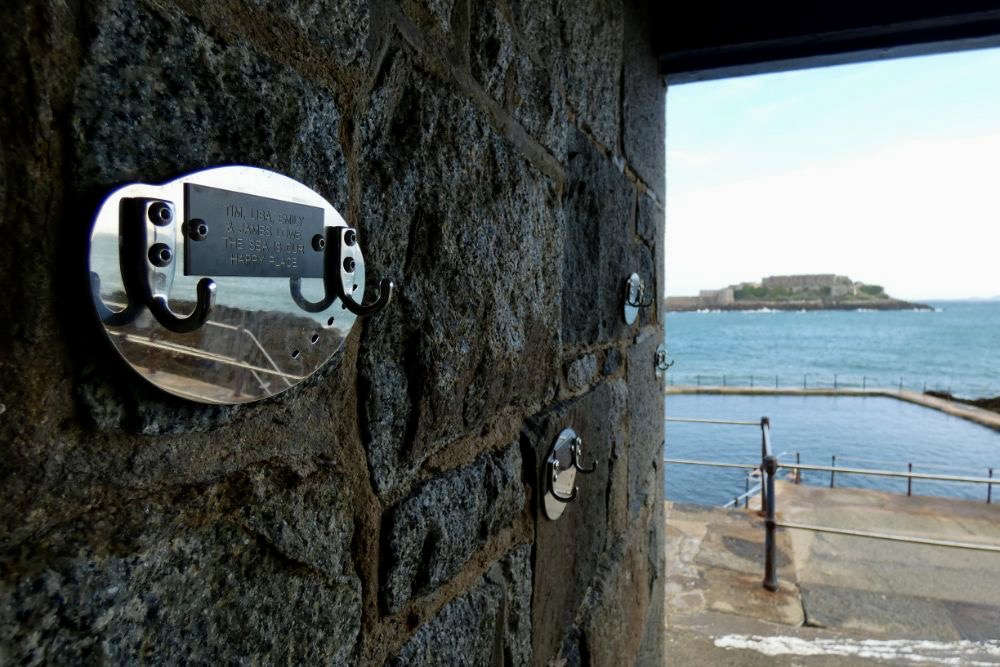 Named hooks in the sheltered changing areas of the Horseshoe and Gentleman's pools have been causing some confusion.
In February this year, Jackie Bromley said she was attending a swimming event at La Vallette pools, with her Guernsey Swim All Seasons group when she noticed the rusty nails islanders were using to hang their towels.
She reached out to the States to ask for permission to install some proper hooks and provided several nautical designs.
They approved her ormer-shaped design, and local companies and individuals sponsored their installation and had their names engraved.
Now Mrs Bromley says islanders are avoiding using the 55 hooks at the pools, mistaking the dedications for ownership:
"It's a shame because they are for everybody, it's like the memorial benches all around the island, they're dedicated to somebody but I wouldn't hesitate to sit on one if I wanted to."