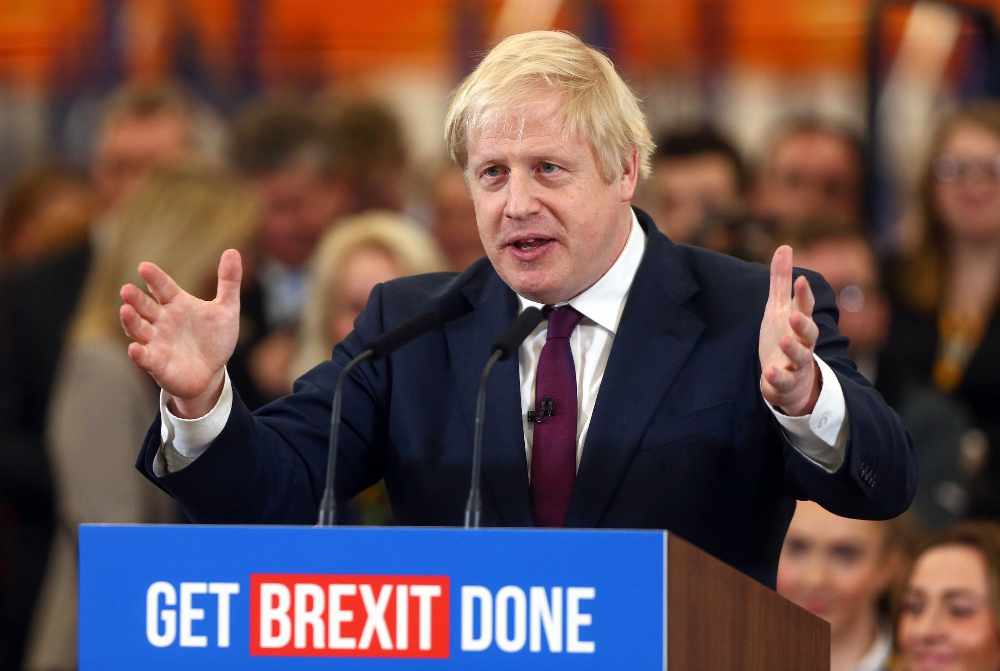 Photo courtesy of Yahoo.com
P&R President to congratulate Boris Johnson and his team on their election success.
Deputy Gavin St. Pier, Chief Minister of Guernsey is to write to Mr Johnson, on behalf of the States of Guernsey, both to congratulate him and his party on their election success and to express Guernsey's continued desire to work closely with his government to address both the challenges and opportunities ahead.
Following the Conservative Party's comprehensive election win the P&R President has issued a statement:
"The States of Guernsey has had a good working relationship with the UK government since the Conservatives came to power in the 2010 coalition. That relationship has strengthened further during the Brexit process since the UK's 2016 referendum.
"I welcomed the assurances of the Prime Minister, in his letter to me in September that we will continue to be fully engaged throughout the remainder of the Brexit process, as the UK negotiates its future relationship with the EU.
"A government with a substantial majority in the UK should now mean greater stability in the UK and increased certainty in regard to the direction and progress of Brexit matters, including for the passage of relevant legislation through the UK parliament. We should welcome that clarity after so much uncertainty in recent years.
"However, assuming the withdrawal agreement now successfully passes through Parliament in the next few weeks, as is now expected, given that there is a Conservative majority, the next phase will be the negotiations to agree the future UK/EU relationship. The pace of negotiations indicated by the Conservative party will be a significant challenge for all concerned, including Guernsey. However, we are fully prepared for this and I am determined that our voice and interests continue to be articulated throughout the negotiations phase. Guernsey's participation in any future UK/EU deal must be fair, practical and proportionate to our size and
economy.
"I look forward to continuing to work with the UK government."