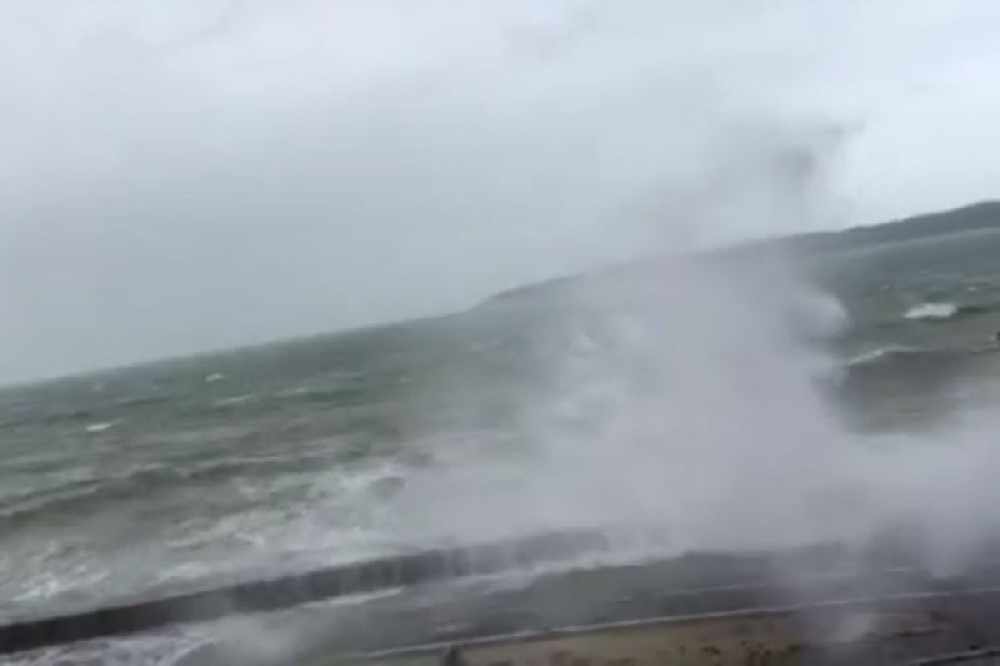 70mph and a month's worth of rain could hit the Channel Islands when Storm Alex arrives.
Forecasters are warning us to be braced for the wild conditions.
We are being urged to keep up with the latest weather warnings, with an Orange alert already issued for Friday's high tides.
Forecaster Matt Winter has been telling us more about what the first named storm of the season has in store:
"That's going to move gradually northwards during the early hours of Friday morning towards the Channel Islands, bringing a bout of very strong winds - in region of gale to sever gale force with gusts 60-70mph.
It is looking like we are seeing a large amount of rain tomorrow - 24-40mm - then we are looking at further very wet and windy weather on Saturday and Sunday too, so by the start of the next working week we could be seeing somewhere in the order of 75-100mm of rain."
The average rainfall for October is 104mm.
"The winds are probably peaking in strength late morning towards early afternoon on Friday. We have also got quite high tides as well."
There is a warning of the potential for debris on the roads and some localised flooding.
Condor Ferries has cancelled Friday's high speed sailings because of the expected storm.
Boat and kayak owners are being asked to make sure their vessels are secured.