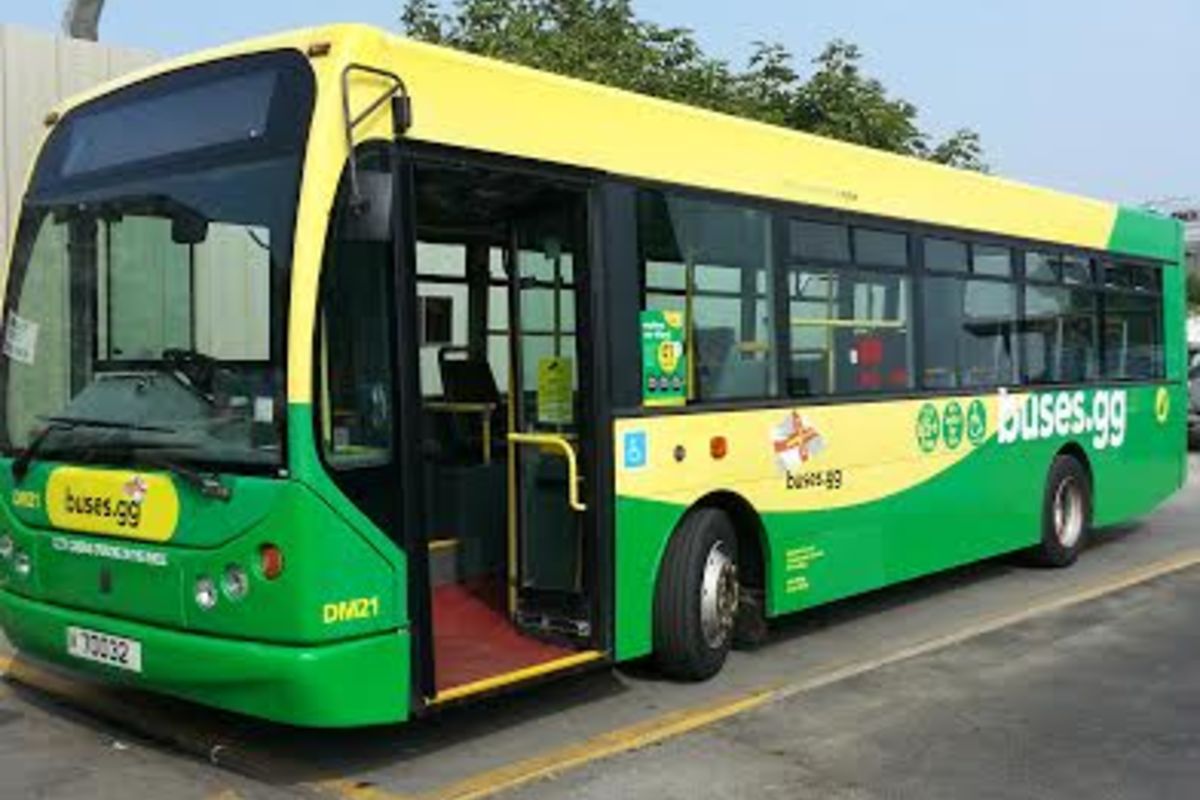 2019 heralds sixth consecutive annual rise in bus passenger journeys in Guernsey.
The number of journeys made on public buses in Guernsey in 2019 has hit new record levels as the service's popularity continues to grow. Since the introduction of the Integrated Transport Strategy, annual passenger journeys have increased by 476,155 across the network. This represents a 32.5% increase in just 5 years.
Passenger journeys in all four quarters of 2019 were the highest recorded since records in the current format were introduced. A total of 1,943,258 passenger journeys were recorded on public bus services during 2019, representing an increase of 105,698 passenger journeys. Equivalent to a 5.75% increase compared to 2018.
Exceptional growth was recorded in Quarter 1 (between January and March 2019) which saw 375,673 passengers carried on public bus services compared to 338,381 during the same period in 2018 – an increase of 11.0%.
Deputy Barry Brehaut, President of the Committee for the Environment & Infrastructure said "These increases are particularly encouraging given that much of the growth is in the winter when the overwhelming majority of passengers are residents and this is
reflected in the number of journeys being recorded during commuter times."
Fare income for 2019 has exceeded £1.25m, an increase of around £120,000 on 2018, largely due to the introduction of a new £5 fare for using the Route 91/92 for visitors wanting to travel around the Island (22,981 sales) but also because of the increase in fare
paying passengers using the service (up from 1,380,667 passengers in 2018 to 1,454,775 passengers in 2019).
The introduction of contactless technology on the buses in mid-September 2019 has also proved popular with more than 11,247 journeys already having been paid for in this way.
The Night Owl services continue to operate on three routes on Friday and Saturday evenings and remain popular carrying 27,942 passengers in 2019, an increase of 10.7% from 2018.
Deputy Brehaut concluded that, "The importance of providing an affordable, reliable, and frequent service has never been more important. Demand for the bus service continues to grow and we are committed to improving the bus service and facilities for passengers with sustained investment in the buses and the supporting infrastructure. The buses now have free WIFI and accept contactless payment and there are now more bus shelters around the Island to protect passengers from the weather and we've recently installed lighting in several shelters."