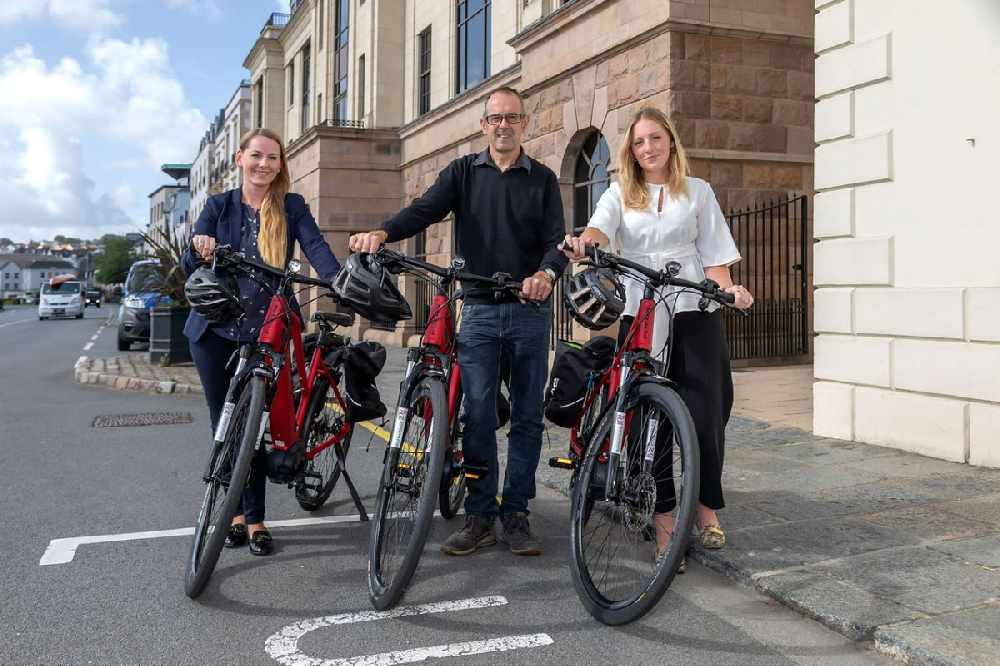 To reduce its impact on the environment, Butterfield Bank Guernsey has introduced an electric bike initiative as an alternative and eco-friendly form of transportation for employees.
Butterfield employees will have the option to access one of six e-bikes to travel between the banks two respective on-island locations in St Peter Port.
The move follows the banks recent acquisition of ABN AMRO (Channel Islands) Limited, meaning Butterfield now has operations in Regency Court on Glategny Esplanade and Martello Court on Rue de Vega.
Butterfield's initial plan, in light of its commitment to the environment, was to have employees walk the journey. However, this would have meant a much longer travel time, and so a decline in potential efficiency.
Instead, the idea of electric bikes was proposed, and eventually agreed on. Not only would it retain high efficiency amongst the banks employees but also retain the firms commitment to the environment and understanding of the current climate challenges.
Richard Saunders, Managing Director of the Channel Islands and UK at Butterfield Bank (Guernsey) Limited, said that the scheme would not only be environmentally beneficial, as oppose to diesel car transportation, but would also provide a form of exercise during the working day for Butterfield's workforce.
"At Butterfield, we are committed to protecting the environment in the communities we call home. We have introduced the e-bikes to encourage employees to make more eco-friendly transportation decisions, as well as participate in some physical activity during the working day."
Richard is also keen to see employees take the initiative forwardly in their private lives.
"I hope that some of them will consider getting their own e-bikes as personal transport which may in turn lead to further community benefits from both an emissions and parking perspective."
This comes following Butterfield's recent Silver Keep Guernsey Green Award, having demonstrated its commitment to the environment by putting in place various initiatives which reduce the consumption of single-use plastics, encourage sustainable living, create energy conservation solutions and implementing policies to tackle the global plastic pollution problem.