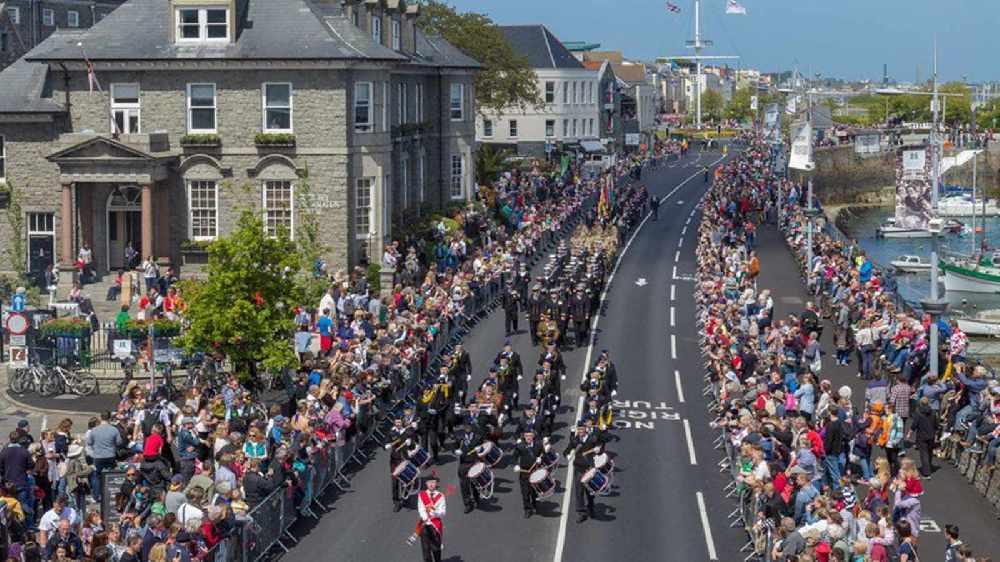 Image from Visit Guernsey Website
Forms to take part in the 75th Liberation Day parade are available.
The Liberation Day Cavalcade was first staged on 9 May 1946 and continued until 1950. There was no cavalcade from 1951 for twenty years until the idea was revived in the 1970's by a group of local historians and businessmen.
An enhanced Liberation Cavalcade has been held every five years since 1975 and organisers would like to see the 2020 event even more spectacular.
Next year's cavalcade will feature over 250 vehicles, the highest number ever taking part. There will also be a mix of military and vintage vehicles as well as floats of all sizes joining the parade.
Nikki Symons, Head of Marketing and Events, for Education Sport and Culture, says, "We would like to encourage as many family and friends, community groups and local businesses to come together and take part in the 75th Anniversary Cavalcade, together we can make it the best one ever."
The Guernsey Military Vehicle Cavalcade will be departing from L'Ancresse, travelling along the coast, making its way to St Peter Port. It will form a static display at North Beach Car Park for people to view the vehicles taking part.
The closing deadline for entries is 31 March 2020. All floats can compete for the Cecil de Sausmarez Memorial Trophy for the best overall float.
Entries are free of charge and the entry form can be downloaded from the official Liberation Day website at www.liberationday.gg