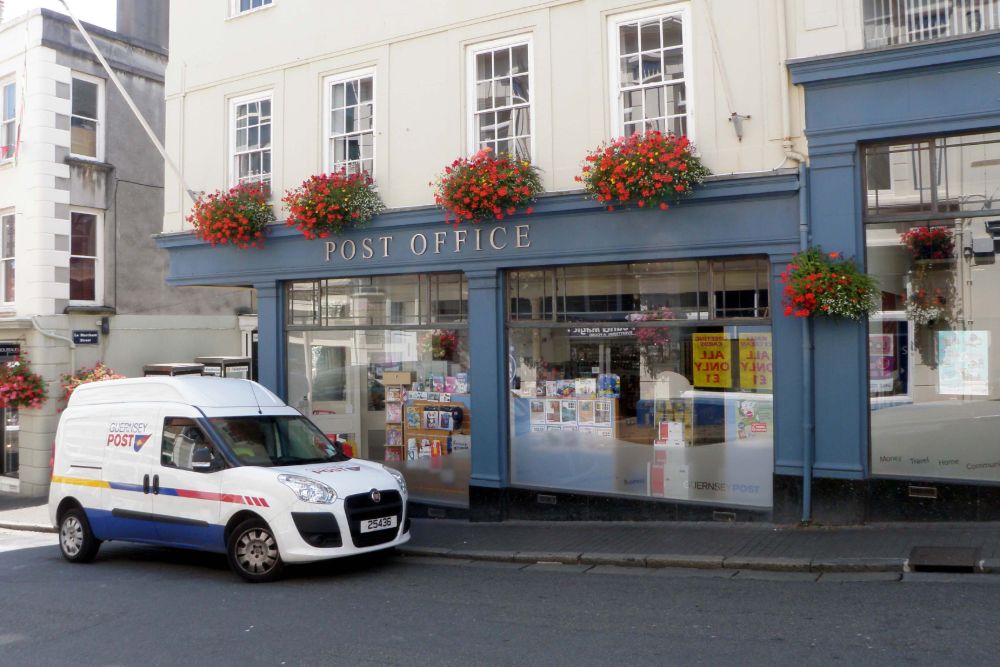 Guernsey Post is closing its Smith Street branch and plans to open a new dedicated business counter at the Co-op in Royal Terrace.
The changes, which will take effect in the Spring when the Smith Street lease comes to an end, will also see the Post Office at the Co-op's Market branch extended, refurbished and modernised to become the main post office in Town.
The Royal Terrace counter will become a business hub, providing a range of services including PO boxes.
Guernsey Post Chief Executive Boley Smillie says: "There's a lot of businesses at that end of town. In closing Smith Street we need to cater for businesses in that area so this is a special counter just for those customers."
The Post Office in the Co-op store in the Market will be extended, refurbished, and modernised to become the main town branch.
"We are refurbishing the current Market post office to make it better and more modern and with more services available to customers."
Mr Smillie adds: "We are really pleased to be partnering with the Co-op on this initiative. The Co-op have proven experience in running Post Offices located within their stores and we believe the partnership will only deliver benefit for our customers."

Iain Beresford, Chief Marketing and Membership Officer of the Cooperative Society says: "Guernsey Post Office and The Channel Islands Cooperative Society have a long standing relationship and we're pleased to continue this with the re-modelling and expansion of our
Market Street and Royal Terrace premises.
"We are looking forward to continuing to offer all of our members an enhanced offer through our store network, and look forward to welcoming existing customers of Smith Street to both of our locations where they will receive a warm welcome."