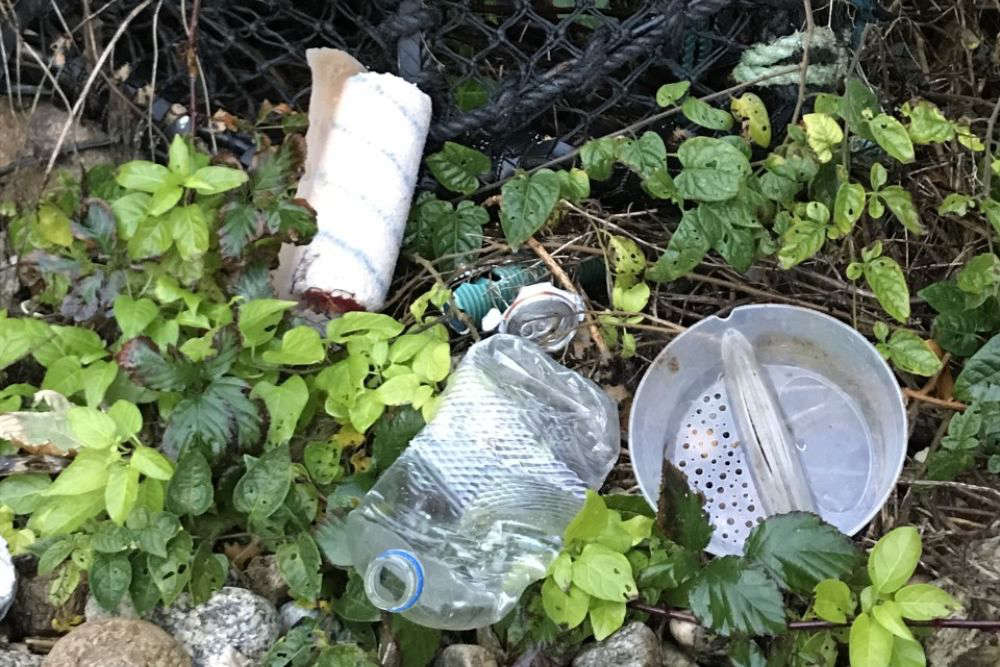 Tin cans, an old crab pot, single use plastics and a paint roller clogged with varnish.
The Clean Earth Trust says plastic is a persistent problem on Bailiwick beaches.
The charity undertook what it's describing as a citizen science project last year.
Under its guidance, volunteers carried out 122 litter collections across Bailiwick beaches, and amassed two tonnes of waste.
Analysis shows 76% is plastic, and of that, a third is single use.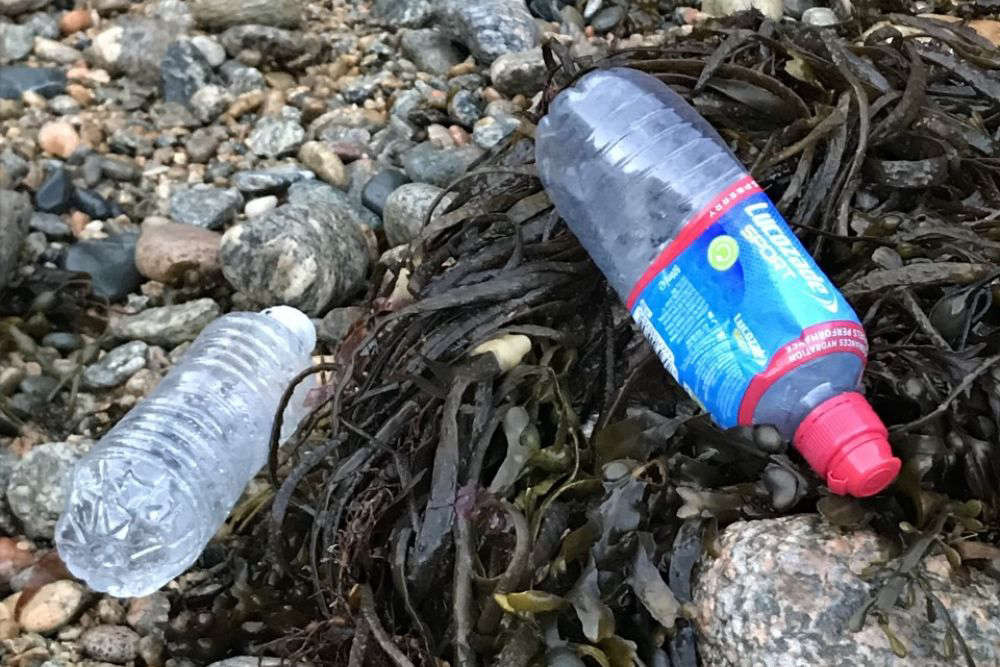 Clean Earth Trust Policy Officer, Paul Bugden, says some is simply dropped by passers-by:
"Things like the lids that you find the on the top of coffee cups. If you start to look for plastic, you find huge amounts."
Paul says there's scientific evidence that wave action, the sun's rays and ageing breaks down plastic and it ends up as tiny fragments which are eventually eaten by fish, and then potentially by humans.
He says their carefully catalouged findings show that, while some rubbish is dropped from passing boats, a lot is left on beaches or thrown into the sea by locals. This includes 7,275 cigarette butts:
"It is technically a criminal offence, but unfortunately there isn't really any policing which is being done, so people obviously feel they can get away with it, and are just not respecting our environment."
The Marine Litter Report is the first of its kind to be drawn up locally. Many people 'womble' on local beaches to remove rubbish and there is a group that use Facebook to highlight what they've found, such as the Lidl toothbrushes and other products that went overboard from a cargo ship in the English Channel in storms in February.
But until now, no-one has collected any data. The findings from the 2021 beach cleans have been scaled up to represent the rubbish that washes up, or is dropped, over the period of a year.
The Trust calculates that would weigh 34 tonnes, consisting of 834,00 individual items and 275,000 would be single use plastics.
Paul says their evidence will be used to ask the States to take action:
"We're about to launch a petition, which will press the government to implement legislation in Guernsey, banning the sale and supply of a list of single use plastic items, like plastic plates and cutlery, that sort of thing."
The Clean Earth Trust's report can be read here