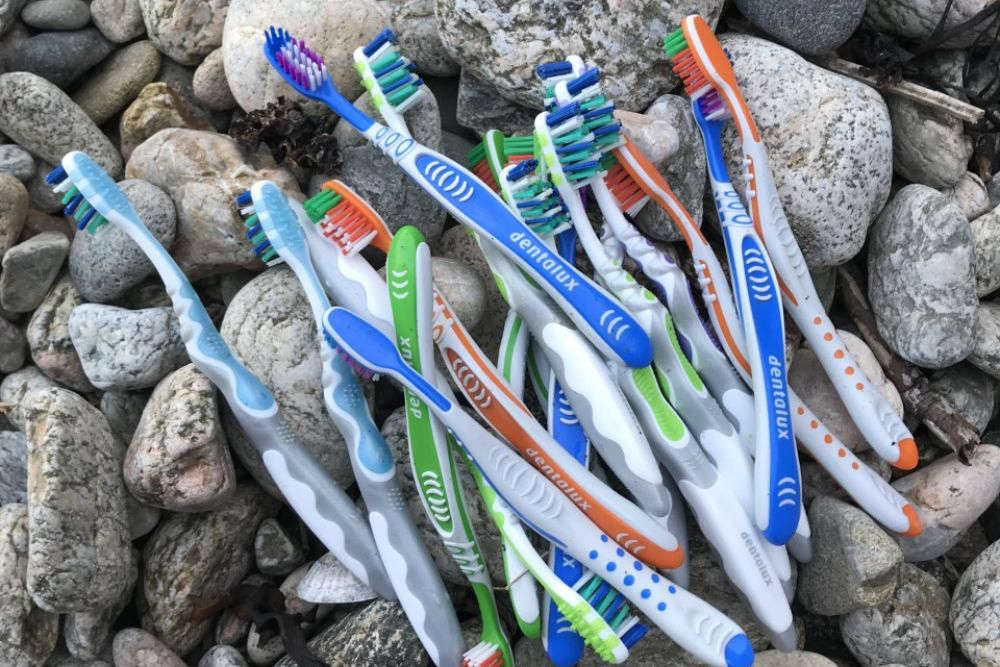 Thousands of toothbrushes, bottles of make up remover and household air freshener are washing up on the islands' shores
Beachcombers out on Sunday (27 February) found thousands of toothbrushes, bottles of make up remover and air freshener.
The products have been washing up with the high tides at beaches and coves along Guernsey and Jersey's south and east coasts.
The wind has been southerly and fresh all weekend and that produced a significant swell.
The toothbrushes are branded "Dentalux" and a search online shows that they are sold by the discount supermarket Lidl.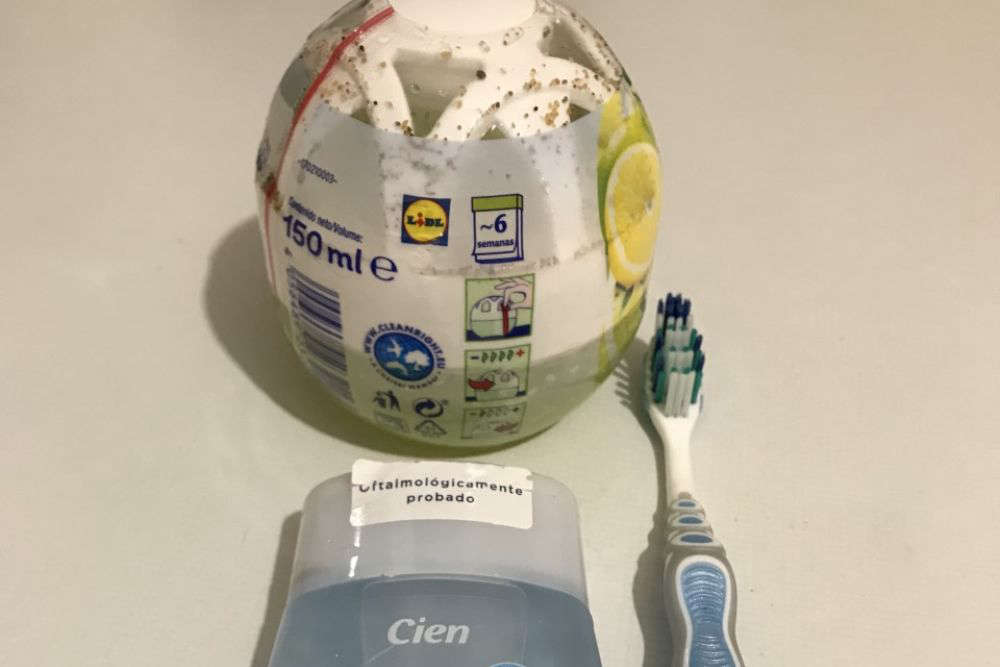 The make up remover is the Spanish brand Cien and is in clear plastic containers with a flip lid and instructions in Spanish.
The air fresheners are also Lidl branded, and again, the instructions are in Spanish.
The Facebook group "Found on the Beach in Guernsey" warns people not to use the make up remover or the air freshener as they say it has probably been spoiled by being mixed with sea water.
They recommend recycling the plastic containers, although many are full.
They say the toothbrushes can be used for household cleaning.
Last weekend, thousands of mineral water bottles were washed ashore on Guernsey's west coast and Jersey's north coast.