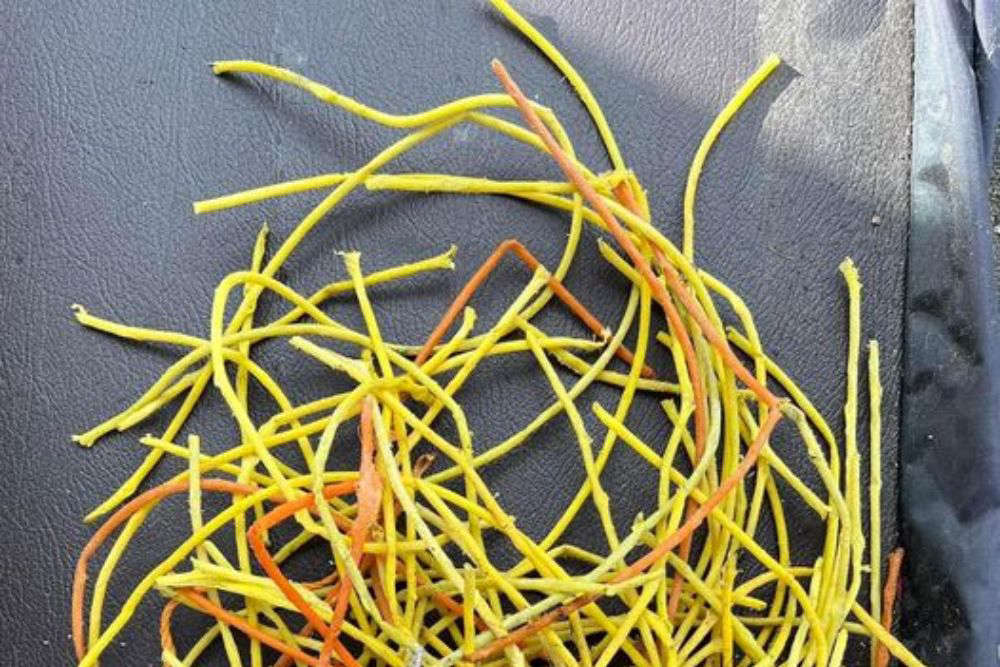 Beachcombers, dog walkers and swimmers had been warned not to pick up the colourful cord.
Bright but potentially harmful strands of what look like string have been washing up on Channel Island beaches, particularly on southern and eastern coasts.
It is in fact shock tube, which is explosive wrapped in plastic, and the advice from island Police was not to touch it, but to call them.
It contains the compound PETN or pentaerythritol tetranitrate, which is said to be more powerful than TNT.
Police say it will only spark if it is exposed directly to a flame or high heat, so it is not an immediate danger.
It is used in the quarrying and mining industries or when buildings are being demolished.
Police say they will attend and remove the tubing if any large amounts are found
Anyone with concerns can report it on 2222222 or via the force's Facebook page.
Police have been made aware of people finding small pieces of shock tube washing up on beaches. Yesterday we warned people to contact police if they found any. Officers have now further evaluated the materials and they do not pose any safety risks to members of the public. pic.twitter.com/XyoqYAS5Pv

— Guernsey Police (@GuernseyPolice) November 11, 2022