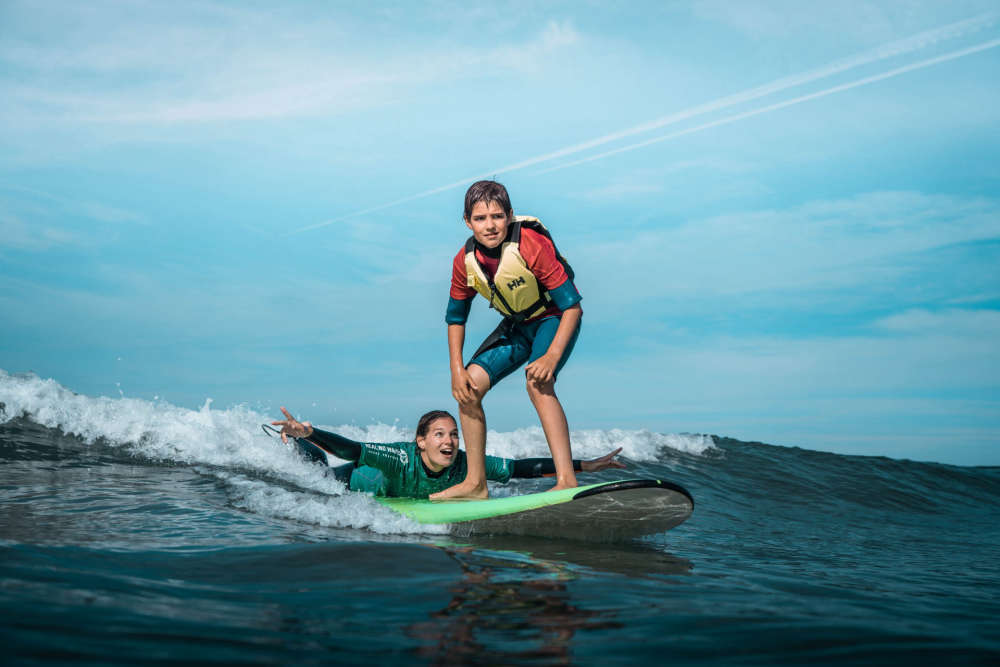 Jersey charity Healing Waves is bringing its ocean therapy to Guernsey over the next two days.
Volunteers will be at Vazon Bay today and tomorrow (7 & 8 Sept) to run adaptive surf sessions for adults and children with disabilities.
Around 30 people have signed up to take part, according to Laurel Le Tocq from Little Champs, who has organised for the charity to come over.
"It gives them something new, that they haven't had the opportunity to do before, which can be really great for confidence building.
The team from Healing Waves are so experienced with people with additional needs and the equipment that they are bringing over with them is all adapted so wheelchair users can use them and everything is geared up so everyone has the best time possible."
Laurel hopes that there can be an ongoing arrangement for sessions to come back to Guernsey.
"I've grown up in sport over here, and I understand that there has always been a Guernsey vs. Jersey rivalry, but at the end of the day, there's a time and place where it's beneficial for us to work together as the Channel Islands.
They have a great service there that we don't have, so it's a no-brainer really to do it together."