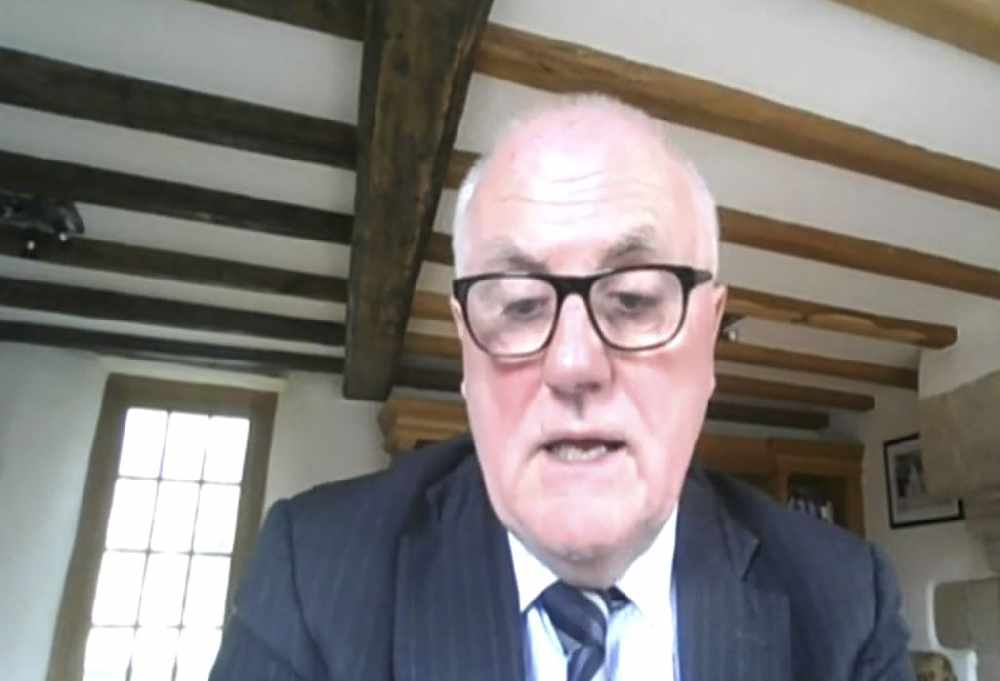 Guernsey's Chief Minister has marked a year since the Bailiwick's first lockdown began.
25 March 2020 was the first day of the 'stay at home' order imposed on islanders because of the coronavirus pandemic.
Former Chief Minister Deputy Gavin St Pier had announced the restrictions on our freedoms the previous day;
"When I was first elected to office in 2012, it never entered my head that I would be the one signing the regulations imposing the most far-reaching deprivation of civil liberties since the Second World War."
I was hoping we could avoid this, but we always knew it was one possible outcome, and I will be honest - it has come sooner than we imagined and I can't hide my disappointment at that."
The island had seen its first case of community transmission of Covid-19, which prompted the States to enforce the restrictions.
We had to work and study from home, and could only go out for a daily permitted two hours of exercise.
The emergency powers were initially made for 14 days. It wasn't until June that restrictions were lifted.
The Bailiwick entered its second lockdown on 23 January after four cases of Covid-19 were detected with no obvious source.
Lockdown was fully lifted on Monday 22 March. Guernsey currently has one known active case of the virus. The patient remains in hospital.
14 people have died with the infection and a further three deaths are presumed to have been linked to coronavirus.
Speaking at today's States sitting, Deputy Peter Ferbrache has been reflecting on the past 12 months;
".. words can one find to articulate truly the significance of that day, the sense of strangeness and bewilderment that this could really be happening; the enormity and seriousness of the decision for those tasked with making it; the fear and uncertainty of what it would mean; the many, many questions. How long would it last? What damage would be done to jobs, businesses and our economy? Would a lockdown actually do what we hoped it would – save lives?"
We can and should celebrate our success as a community in responding to this threat, a threat like no other in our lifetimes, a threat like we never imagined in peace-time. How absolutely tremendous, how awe-inspiring, how deeply and forever moving has been the way the people of this Bailiwick have come together. It is historic and should never be forgotten and that is not an overstatement."
But for all the celebrations, we must also mourn. During our first lockdown there were 13 COVID-related deaths. 13 mothers, fathers, husbands, wives, grandparents, brothers, sisters. 13 Islanders. And in this second lockdown, one more. One more life tragically lost.
Many more were ill, some seriously, and some of those continue to feel the effects of this illness."
Deputy Ferbrache went on to reflect on those who have lost their job and been cut off from friends or family because of the closed border, and to those who have been working on the frontline.
"For a lot of this year, compared to many other places, we've felt safe – special even – in our little Bailiwick bubble. But preserving that bubble, and more recently, re-establishing that bubble has taken so much hard work.
So as we mark this strange anniversary, which gives us cause to both celebrate and lament, let us also be grateful. We give our thanks to Islanders for their cooperation, their commitment to protecting each other, and protecting their Islands. We give our thanks to those who've worked on the frontlines in both lockdowns, from the supermarkets to the care homes, from the testing tents to the ports. We give our thanks that while lives have been lost here in our Islands, so so many have been saved. Saved by the good work of all of us in this Bailiwick."